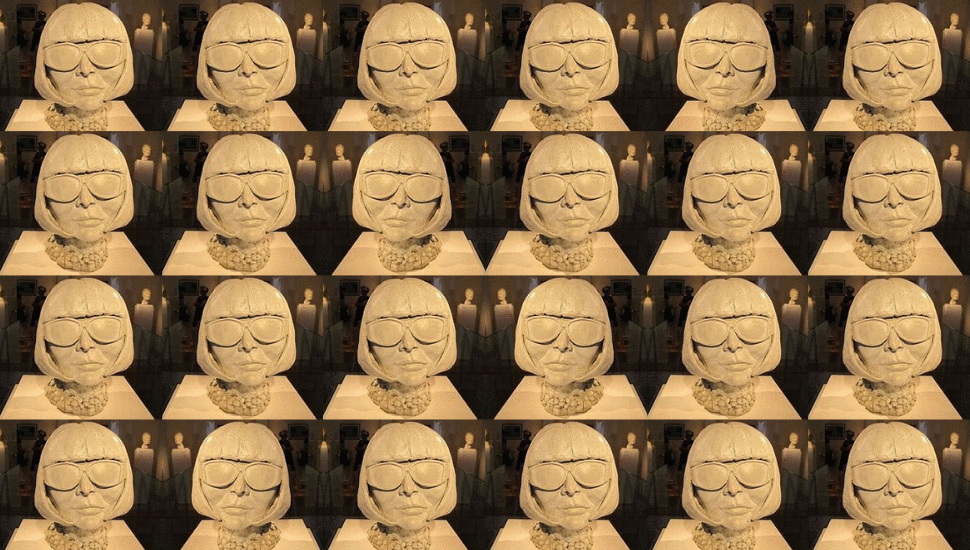 This is shaping up to be a fun summer for art in Herefordshire.
As well as the many smaller galleries shows and pop-up spaces (*eyes* the 3D installation the Old market shopping centre next Thurs) there's a couple of big exhibitions coming to the county that you're going to want to set a reminder in your phone for.
Here are three that you're not going to want to miss out on:
Such is life: Nolan and the Kelly myth @ the Rodd, Presteigne
June 28 – August 30
In his day Kelly divided society – was he a murdering bushranger or a working class hero? 
Ned Kelly was an all-Australian outlaw cowboy, a folk hero bushranger in homemade armour and the subject of an unfortunate Heath Ledger/Orlando Bloom biopic.
He was also the muse of Sidney Nolan, a 20th-century Aussie painter who, when he moved to Presteigne in the 80's, brought with him a similarly legendary reputation, albeit for his distinctive style on canvas and not for shooting down policemen.
Nolan first painted Kelly in 1945, dropping him in as a lonely figure to his paintings of the Australian landscape. He later became an armoured Everyman in a Nolan series from the 50s that critics held up with Picasso's Guernica and Francis Bacon's Popes, and rode around in Nolan's head until he died with the artist sketching, spray-painting and riffing on the character at his studio in the Rood – even painting Kelly's square helmet in to his own self portrait.
This summer you can catch an exhibition of Nolan's work on Kelly at his former residence at The Rood in Presteigne – now home to the Sidney Nolan Trust.
(credit for the images above: the Sidney Nolan Trust)
They said:
"This is rare opportunity to see Nolan's unique take on the life of Ned Kelly in the context of the Australian landscape. In his day Kelly divided society – was he a murdering bushranger or a working class hero? 
"It is interesting therefore, that, over time, Nolan's depiction of him became referenced as the depiction of the universal man." - Trust Director Andrew Craven
Check out:
The Golden images - "These spectacular one-off silk screen prints use metallic ink as well as classic coloured ink.  The use of the gold at this particular time is very unusual and yet another example of Nolan pushing the boundaries of print making. Because Nolan was so unorthodox in his approach to print making it is difficult to know how he achieved these images – it is possible that he sprayed the image with screen wash which breaks down the inks to leave the effect."
Opening times:
The exhibition is open from Friday 28 June until 30 August.  Opening times Wed-Friday 11:00am-4:30pm, Sat, Sun and Bank Holidays 12:00-4:30pm Admission £5.50
More info:
The exhibition is just one element of the Trust's summer creative programme – artist residencies and workshops in print making, ceramics and drawing all take place over the June – September. Details of which can be found on their website www.sidneynolantrust.org
Nicole Farhi + Friends @ Canwood Gallery, Checkley
July 23 – September 1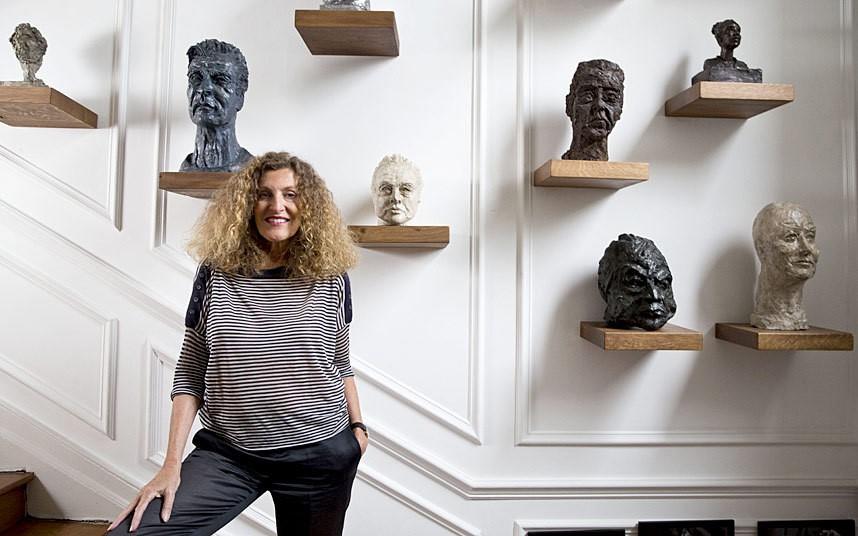 As if you need another reason to head out to Canwood in the August sunshine, her collection is this incredible snapshot of the everyday iconic figures who moved through her world and her life. The busts include Paolozzi and Bacon from the art world, Anna Wintour, and actors Helena Bonham Carter and Judy Dench.
Even the selection from her FOLDS show - which is about hands and creases and almost anything but faces - includes a painter who once sat Lucian Freud and popped in for a cup of tea.  
(Photos by Ioana Wolff)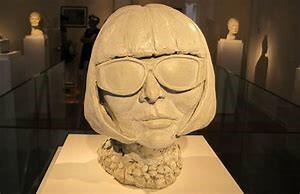 They said:
"Farhi's work and primary interest has always been rooted in the human form and the emotions it elicits and the exhibition in Canwood provides a not to be missed opportunity to see works spanning over 30 years of her work." - Selina Skipwith, the Independent Art Advisor and Curator curating the Canwood show.
Check out:
"Highlights include her early earthy Neolithic looking female torsos as well as her portrait busts of some of the great artists of the past 100 years including Lucian Freud (1922-2011), Francis Bacon (1909–1992), but perhaps most notably, Sir Eduardo Paolozzi (1924-2005), Nicole Farhi's great friend and mentor. Also included are influential figures from stage and screen represented through the heads of Sir David Hare (Nicole's husband), Tom Stoppard, Judi Dench and Helena Bonham Carter and from the world of fashion Dame Anna Wintour, Editor-in-chief of Vogue."
Opening times:
July 23 – September 15, Tues – Sun, 11am – 4pm.
More info:
https://www.canwoodgallery.com/nicole-farhi-and-friends-2/
3 new sculptures by Alex Hartley @ Witley Court
July 12 – November 3
If you've never been to Witley Court, it is the most decadent ruin you've ever seen. Now it's getting a Woolworth's.
Burned out in 1937, the shell of this once-great stately home stands proud and well-ventilated just over the Worcestershire border. It's spectacular and sometimes eerie and perfect for a collaboration with artist Alex Hartley.
Although Hartley might be best-known for dragging a lump of the Arctic back to the ice-cream and donkey rides beaches of the South Coast in 2012, most of his practice looks at structure and architecture and how to deconstruct both.
Meadow Arts have commissioned him to create new work at Witley that will ruin new monuments and dilapidate created buildings as if, in his words, "a section of an abandoned modernist or brutalist building has been perfectly cut out of its host and preserved - held in a frame - like a wall in an antiquities museum."
It's going to be part of wider curated show by the brilliant Herefordshire/Worcestershire organisation Meadow Arts spread across the Witley grounds that also includes photography from Marchand & Meffre, Amelie Labourdette and Stuart Whipps, sculpture by Tim Etchells, Holly Hendry and Jack Evans as well as postcards by Ellen Harvey and a disused Woolworth's shopfront by Matthew Darbyshire.
Installation has begun. Meadow co-hosted a talk with Hartley at HCA last month which ranged from stories of Matrix producers dancing around trouserless in Hollywood mansions, to why Bloomberg no longer return his phonecalls.
Safe to see we are very excited to see how Hartley brings a slice of JG Ballard to Witley. The Meadow Arts project is also being funded in partnership with English Heritage which we think is pretty cool.
They said:
"Artists have explored ruins for hundreds of years, fascinated by their potency as emblems of the passing of time.
"Our collective relationship and fascination with ruins can potentially lead to a misplaced nostalgia and rose-tinted view of the past, obscuring the fact that we are constantly creating new sets of ruins and that we should embrace these as well.
"Like a time machine, each ruin was once someone's future; in this way, ruins foretell our own destinies." - Meadow Arts
Opening hours:
Open every day until 30 Sept 10am - 6pm (and from 1 Oct 10am - 5pm).
More info: