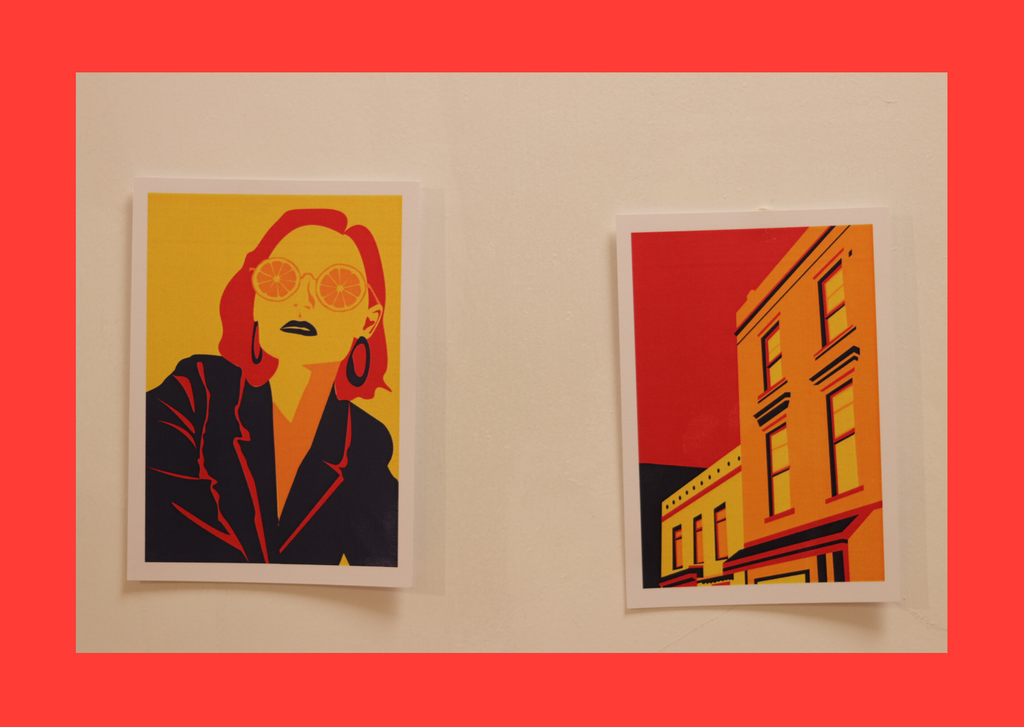 by Merlyn Hawthorne and Freya Bain
The Affordable Art pop-up is back at Hereford's Old Market for the second year and the booth is stocked with alt Xmas cards and graphic tees.
The pop-up is run by HCA's diploma student's and every piece of jewellery and Freddie Mercury clock was also made by them. It's open from 9am-5pm, finishing Thursday.
Here are the Big Three reasons you should swing by and pick up your cards here other than Smiths this year:
1. Unique, limited edition handmade pieces that are not available elsewhere.
2. It supports creative people on their first steps in to the industry.
3. Art students are all broke, so your money is going to artistic individuals who really appreciate it.