We like dance. We like gorgeous, idiosyncratic stately homes. So when we got the chance to take our 360-camera, and four professional dancers to Hellens Manor, we jeté'd at it. (That's one for all you ballet heads out there).
Click the image below and explore.
If you're on a mobile that means you can watch the three minute clip in 360 degrees – just expand the video to full-screen mode, hit play and point your screen at what you whatever to look at (you can also adjust it with your thumb).
If you're reading this on a computer, just use you mouse to explore, dragging the viewpoint around.
Whether you want to follow one dancer throughout, or just follow whatever catches your eye – there's a lot going on.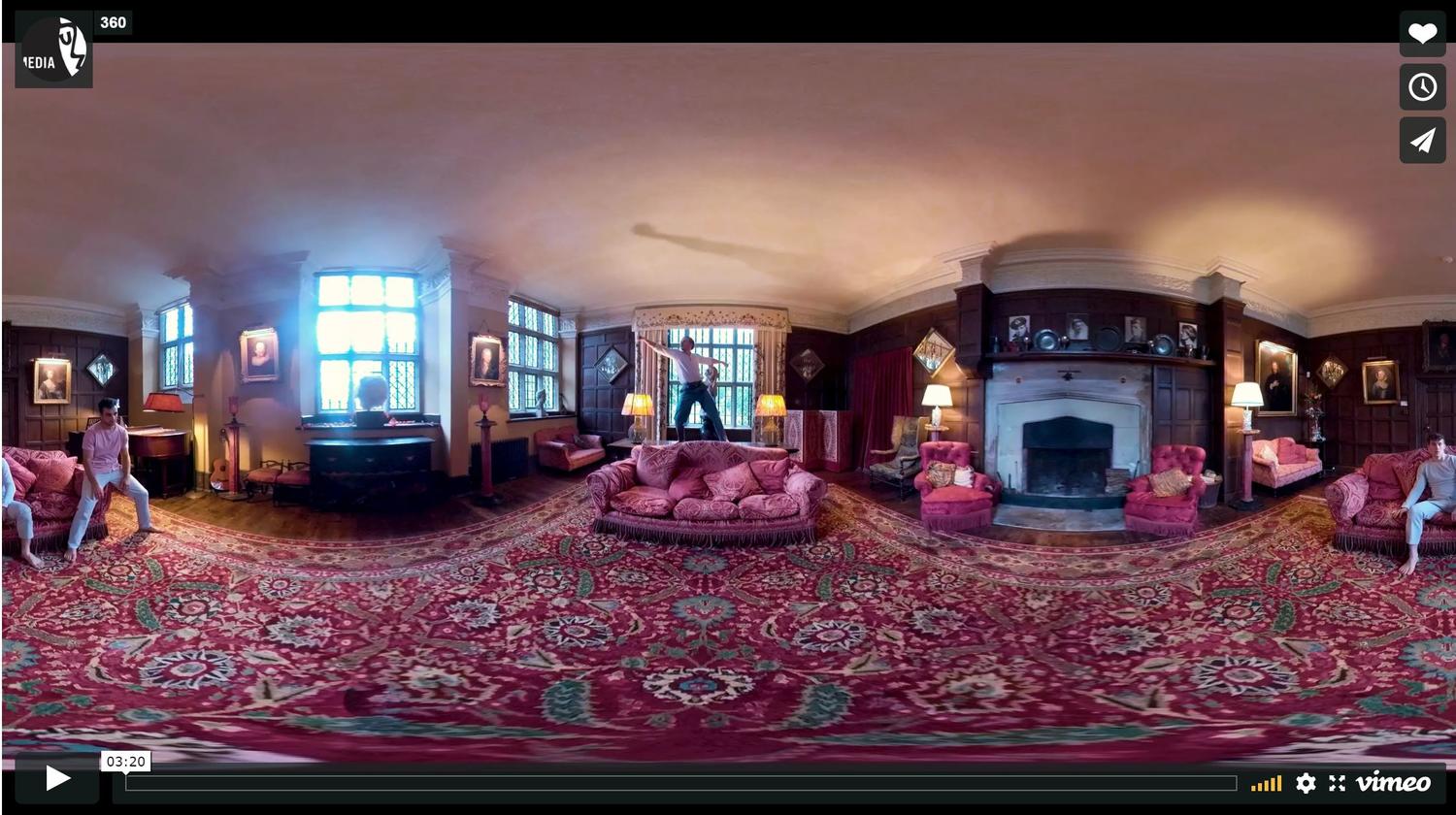 The clip was shot in the appropriately-named Music Room at Hellens, near Ledbury. And while it was the first time its storied furniture had contemporary dancers leaping on an over it, the room is used, each year, for workshops and masterclasses by world-famous classical musicians as part of Hellens Music.
All four dancers are part of 2Faced Dance's professional team. We were able to steal them for an afternoon, although the company is currently in full-on rehearsal mode for an immersive performance called Box of Delights that's set to take over the Green Dragon and its diners for a run in late-December, whilst also about to start creating a new piece to tour in 2020.
This is the first in a series of three videos, all shot and edited by Eleanor Smart, that we'll be running over the next six months. All of them are looking are showcasing dance in out of context venues. You can also see a 360-tour we did this summer at Canwood Gallery, showcasing former French Connection fashion designer Nicole Farhi's sculpture show, with the exhibition's curator.
For more info and tickets on Box of Delights, click here.
For more info on visiting Hellens, click here.