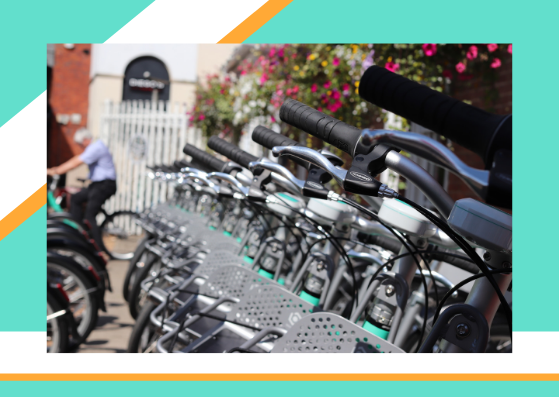 The project to bring a bikeshare scheme to Hereford has been several years' in the making.
And now that Beryl bikes have arrived - a total of 150 of them in total - we looked at how rideshare cycles could open up the city for tourists and locals. We also spoke Beryl CEO Phil Ellis about bike culture, and how push bikes have the power to change cities.
The Beryl company has been involved in rideshare schemes from London to Montreal, and in June rolled Beryl Bikes out in to the smaller, more comparable market of Bournemouth.
The system in Hereford works the same - you seek out one of the bright green bikes, unlock it using the Beryl app and ride it around town for 5p per minute, dropping it off when your finish at one of the dozens of spray-painted bays across town.
Mr Ellis said: "Places like London, Dublin, New York – the bikeshare system has been a real kickstart in to a cycling culture, and getting more people to cycle. It's normalised it.
"What we've seen is that a lot more people that I ever would have thought are a lot more happy just to pop on a bike for a really short journey – five minutes down the shops and back.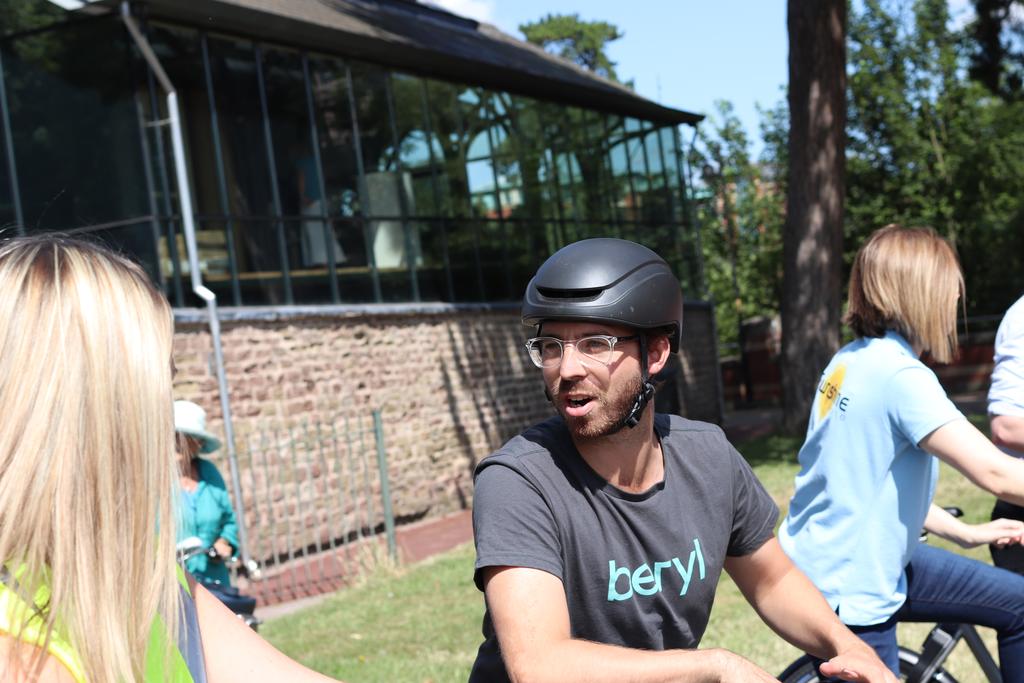 It's not this ingrained thing where you're born Dutch and you know how to cycle.
"If you make the barrier really low – almost everyone has smart phones, the bike is very accessible – there are a lot more people than you'd think just doing short hops. We're all cyclists [at Beryl]. We all own a bike. But there are several times in a week when I'll hop on rideshare bike for a journey."
"Get outside the big, big cities and to places similar to Hereford's size and only around 10% of those smaller cities have rideshare programs. Say it quietly to yourself – we're at the front of this.
"Why? In part because the council is set on cutting down on the short journeys that Herefordians currently make in cars, and in part because the geography and demographics line up really nicely for a urban centre ready to get the biking bug.
"These short car journeys are what this whole industry is trying to target. In big, big cities people talk about bikeshare as a first-mile, last-mile solution because you might cycle to a train or a bus. But this [Beryl] is a comfortable bike. In Hereford there's no reason why this can't be your full journey.
"We want to create campaigns with the local authority, and pricing mechanisms for people who would never really think about cycling.
"It can be a gateway; converting people who are not cyclists to cycling. Even if that means using our bikes less often, that is absolutely a good thing because it puts more people on the road, forces it higher up the political agenda, and councils have to respond by creating the infrastructure.
"[Looking at great cycling cities] it's not this ingrained thing where you're born Dutch and you know how to cycle. Ordinary people have fought long and hard to deliver the cycling infrastructure that makes it part of the culture there.
"Cycleways are one of the few things where you need to build them to a level of quality. It's a near enough case of If You Build It They Will Come.
"That is why its successful in places like Holland; it's the infrastructure of the place that builds that culture, the infrastructure that encourages people to get on a bike every day."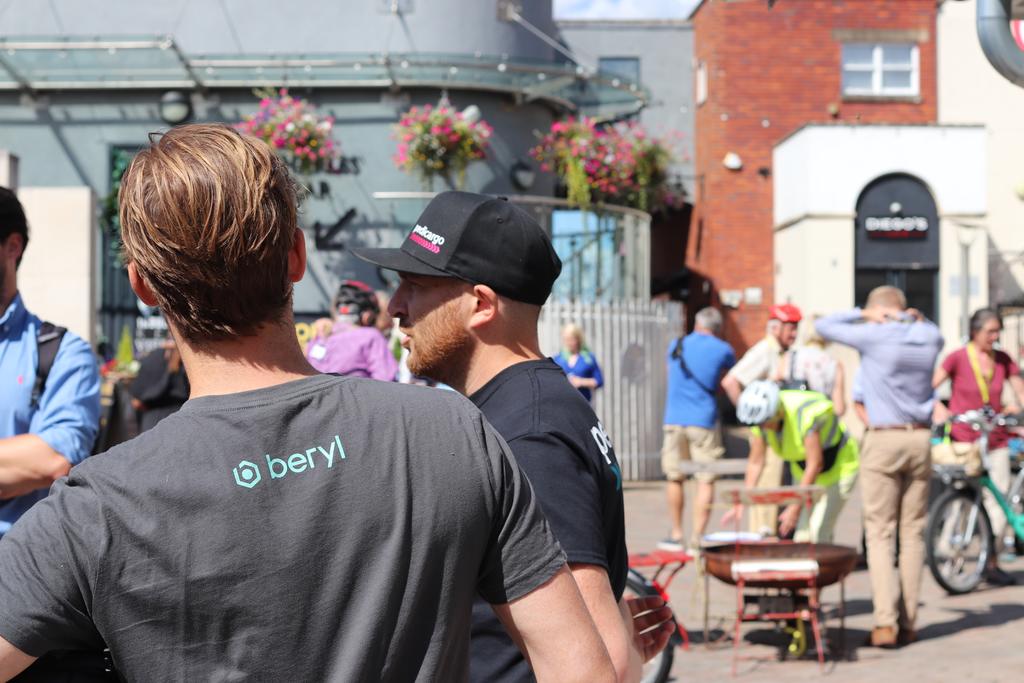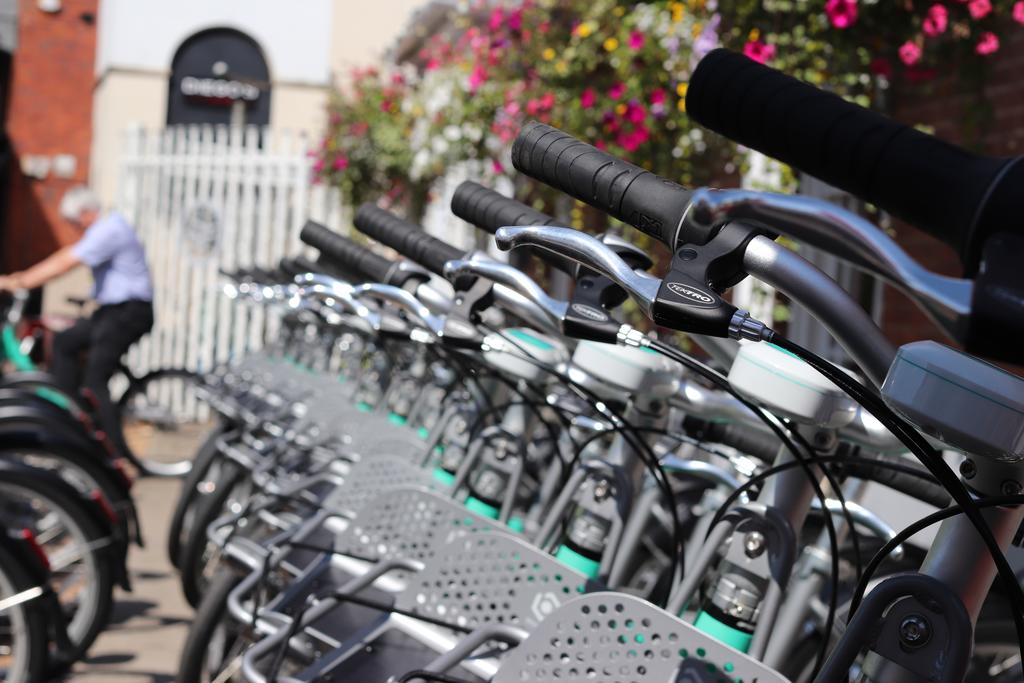 The Beryl system is sophisticated. It can feed back data both to HQ and to the rideshare scheme partners - in this case, our local authority - on how people are using bikes to circumnavigate the city.
These pay-as-you-go bikes ping a signal every ten seconds back, sending realtime infomation which - could, and should - help city planners figure out where dedicated bikes lanes are needed to make cyclists feel safe. Feeling unsafe is the biggest issue Beryl identified as a barrier to biking in towns.
Users too can offer feedback through the app. Know of a hotspot that would be perfect for a pick-up bay? Put in a request.
See a bike that needs maintenance? Chat through the app to a customer service rep, who'll flag it to the Pedicargo team in Hereford - the local guys in charge of maintaining and redistributing the bikes twice a week across the more popular routes.
The Beryl team are already looking at ways to 'pause' your ride if you're quickly nipping into a shop, or incentivising people to leave bikes at the less popular drop-off bays by offering free credits – similar to a rideshare scheme in New York.
There's already a £12 day-pass option that effectively lets you rent a bike for 24-hours and take it out beyond the red line on the Beryl map.
"This bikeshare system for us is a platform that will fit within Hereford that the council, ourselves, community groups should be able to leverage to embed cycling in to different types of journey that we didn't necessarily predict," Mr Ellis said.
You can download the Beryl Bikes app (bright turquoise logo, with a lower-case 'b') to find out where your nearest bike bays are.
Here's a simple How To guide if you want to know how to works. 
And if you want to read more on bike culture and all the ways it can help cities – aside from just easing traffic – we wrote this a few months ago.