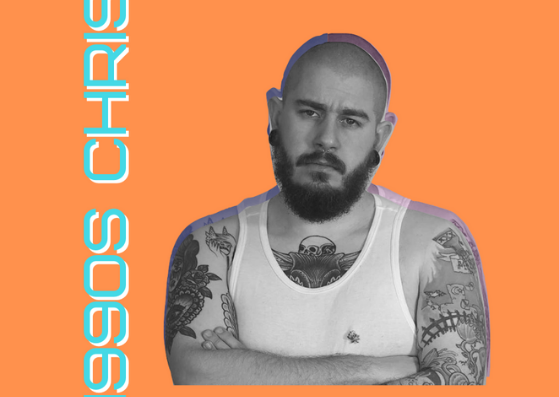 Words by Chris Hyde.
A recent YouGov study suggested that 1 in 4 people are bisexual. No wonder people come out to me all the time at poetry gigs.
My poems about that experience are a license for people to talk about it. We are a quarter of the UK population, yet we still find it very tricky to find each other and our place in the world.
 At 14, I confidently announced to my friends that I was bisexual. The men that we admired, like Pete Wenz and Gerard Way, flirted with femininity and seemed very different from the men in our small town; this was a good thing. I naturally thought my own challenges to traditional masculine identity would be welcomed. I thought everyone think my bisexuality was sexy and exciting.
I was crestfallen. Surprisingly, they didn't.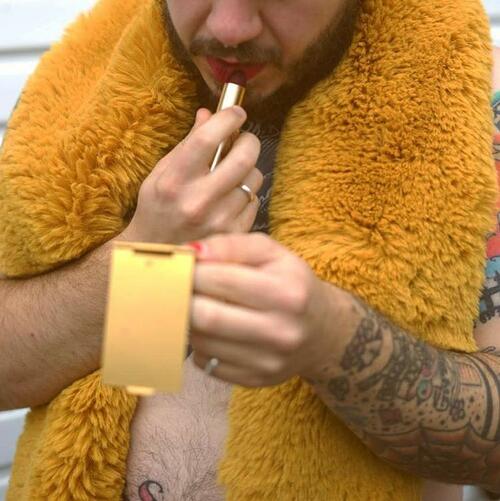 No one was particularly mean to me - I think I caught them offguard and they didn't know how to be homophobic to someone who wasn't gay.
There wasn't a lack of homophobia in my school, I just recieved it secondhand. I heard horrible things, they made me feel disgusting and guilty that it wasn't aimed directly at me. Going forward, I made sure to only share the information with people I trusted; people I thought would be nice about it. This is the privilege of bisexual invisibility. I was able to control people's narrative of me by controlling what I put out into the world. Invisibility was safe and easy so that was the route I chose.
Invisibility also made me feel like I was lying, like I had nowhere to belong, like I was always pretending, like I was a coward, like I didn't really exist.
Years later, I am an out queer bisexual poet writing about my experience freely. It still makes me feel vulnerable to speak about it, and I don't think that will ever go away. I have a female partner that I am very settled with, and I can understand why people wouldn't understand my need to talk about it.
I do need to talk about it.When I perform my poems, people thank me. I am only trying to do what kind friends have done for me, when they have shared their experiences and hearing them has made me feel valid.
We are the in-between children floating between gay cruises and Butlins.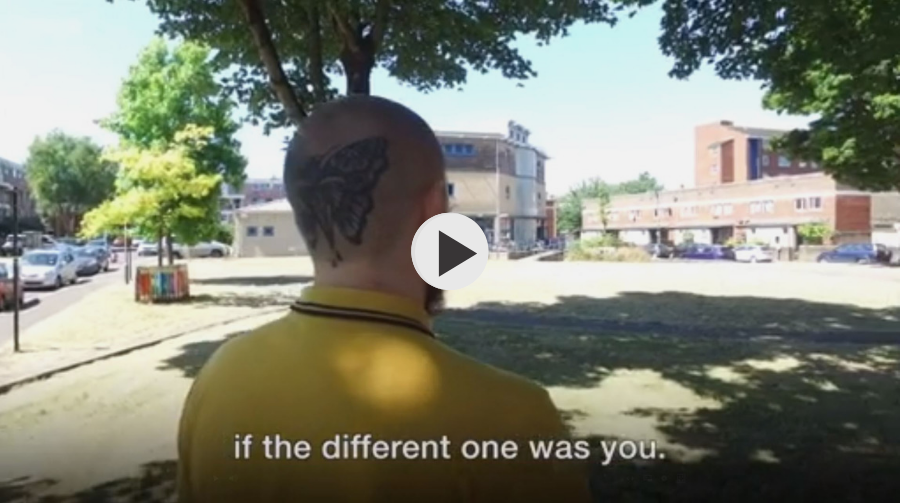 As I write this, I am questioning myself and my legitimacy. Am I qualified to talk about bisexual erasure and invisibility? Do I know what I'm talking about? Is there someone more clever and more queer who should be writing this? Have I stolen from the platform of someone who needs it more than me? I am a cis-gendered man with a cis-gendered female partner so won't me talking about the difficulties I find with my queer experience seem a bit, well, woe is me?
There are lots of people who, like me, are legitimately queer and don't look it. It took a friend of mine to tell me that having a relationship that appears heterosexual doesn't make me straight for me to really truly honestly believe that I am part of the queer community.
Bisexual erasure is highlighted on a personal level when people assume your sexuality based on the gender of your partner.
Bisexual people never look bisexual - trust me I've seen some of us try really hard - but we just can't appear as we are. There is no mystery to this, in our society we have a desperate need to define people's gender and sexuality instantly on meeting them.
Bisexuality and pansexuality - which for me probably more accurately describes my orientation - put a spanner in the works because if you are a bisexual/pansexual man with a female partner you appear straight. If you are a bisexual/pansexual man with a male partner you appear gay. If you are a bisexual/pansexual man with a non-binary partner people will assume both your genders and decide that in some way both of you fit into the boxes if they squint hard enough. 
Bisexual erasure makes you feel like you aren't queer enough for the queers and you aren't straight enough for the straights. We are the in-between children floating between gay cruises and Butlins, between Ru Paul's drag race and Love Island, between ostracisation and acceptance.
I am just trying to talk about it so people in my position don't waste years trying to work it out. You are legitimate, valid and I see you. If those of us who feel we can be visible wave our flags and wear our badges we can light the way for our community.
We can find a place to belong together. You are loved. 
Chris - who works out of Hereford and Bristol -  has been recently commissioned by the BBC New Creatives project to create an original series of poems based around this subject. More on that soon. But if you want to see him live - and talk to him about it - he'll be at Harbourside Festival in Bristol in July, Landed Festival and Langaland Festival in August, Worcester Pride in September, Proud at the Eden Project in September.
you can also follow him on IG at @1990schris - where the images in the article came from.