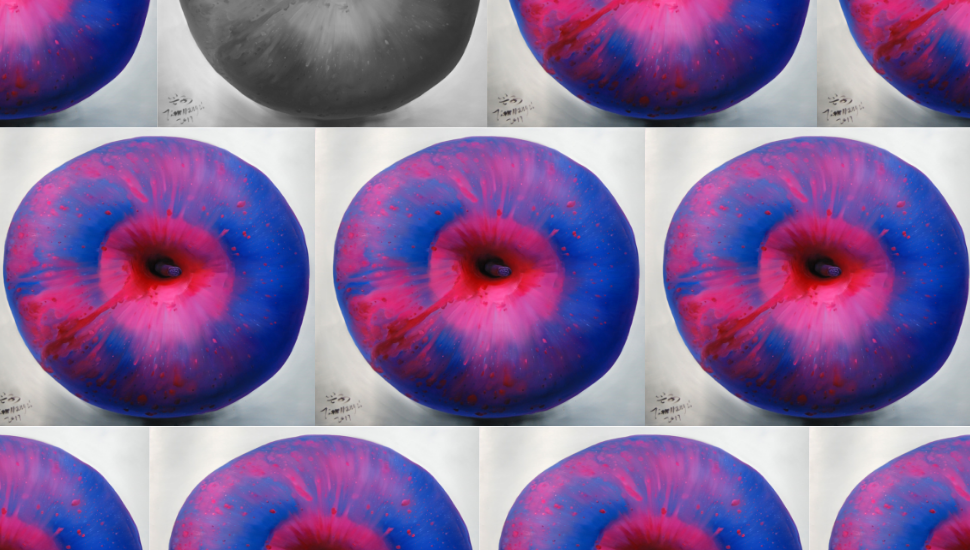 If you handed me – an admittedly-horrible artist – a pencil, some paper and told me to draw one thing that represented Hereford, what you're going to get is likely looking pretty circular and have a stalk in the top.
Apples are in the council logo, and the football team's best-known chant. You cut us, we bleed sweet, carbonated, straw-to-golden liquid.
And while Herefordshire would stake a legit claim to be centre of the apple world – our humble county produces a fifth of all cider sold in the world, and grows the apples that make it – the fruit's origin lies down the Silk Road, thousands of miles' East, on the western edge of a country that still produces and consumes more apples than any other.
The Apple World, a new exhibition housed at the Hereford Cider Museum, uses art to look at the history of this most universal of fruits, our relationship to it, and how it made its way from China's Tian Shan mountains to Much Marcle.
In a partnership with China, artist Mangzi Tian's large apple oil paintings will be in the UK for the first time, and the exhibition will be shared online in both English and Mandarin. A popular, contemporary artist based out of Shanghai, painting from Tian's apple series sell for thousands but are rarely seen outside of China.
The huge, highly-colourised pieces come from his longheld study of apples, and how their "characteristics of simplicity and complexity" mirror Planet Earth.
They'll sit alongside originals from the Herefordshire Pomona series – a 150-year-old collection of lithographs that documented, in sumptuous, Victorian watercolour, the 440+ varieties of apples, blossoms and insects that populated them.
The exhibition will attempt to consider how different cultures, and different eras, see apples. You can check it out at the Cider Museum near Sainsbury's in Hereford, and in National Trust venues from October.
The Howard Bulmer Charitable Trust has provided funding to help start the development of THE APPLE WORLD project.
For more info head to the Cider Museum's website here.