The Artist
Zoey Groves is a fine artist living in Hereford. She specialises in painting, working primarily in acrylics on canvas and reclaimed textiles, an approach garnered from her work painting on clothing.
A prominent thread in Zoey's work is neo-expressionist painting which seeks to capture and articulate emotion. Zoey expresses her vision of reality through the painterly expression of thought and emotion; painting is an act of conversation with herself as she explores and documents her feelings which can be sometimes challenging, sometimes transcendent. Light and nature are a primary inspiration and her work maps a journey of discovery.
A recent series of work provides an abstracted visual journal of mental health during lockdown. As with many of us, lockdown life has thrown up a lot of changes to adapt to, including redundancy and battles with depression.
Her paintings are a document of struggle, but ultimately a celebration of hope that things can and will get better.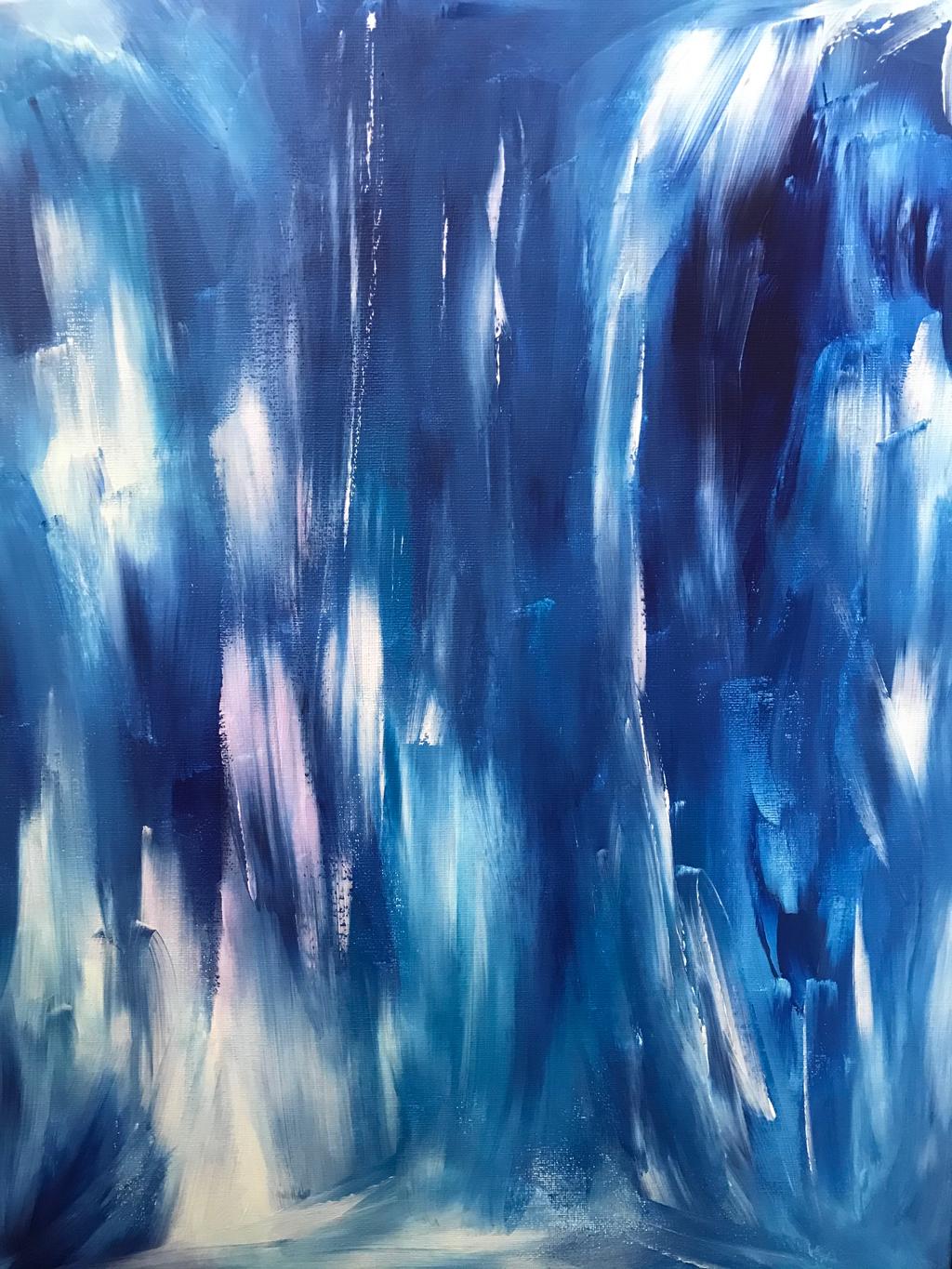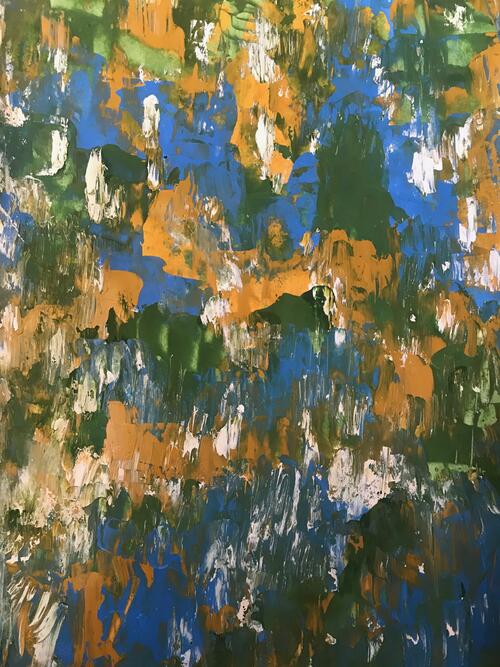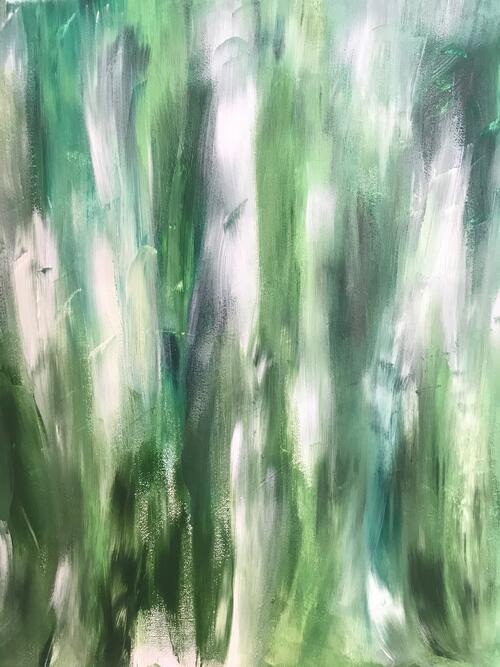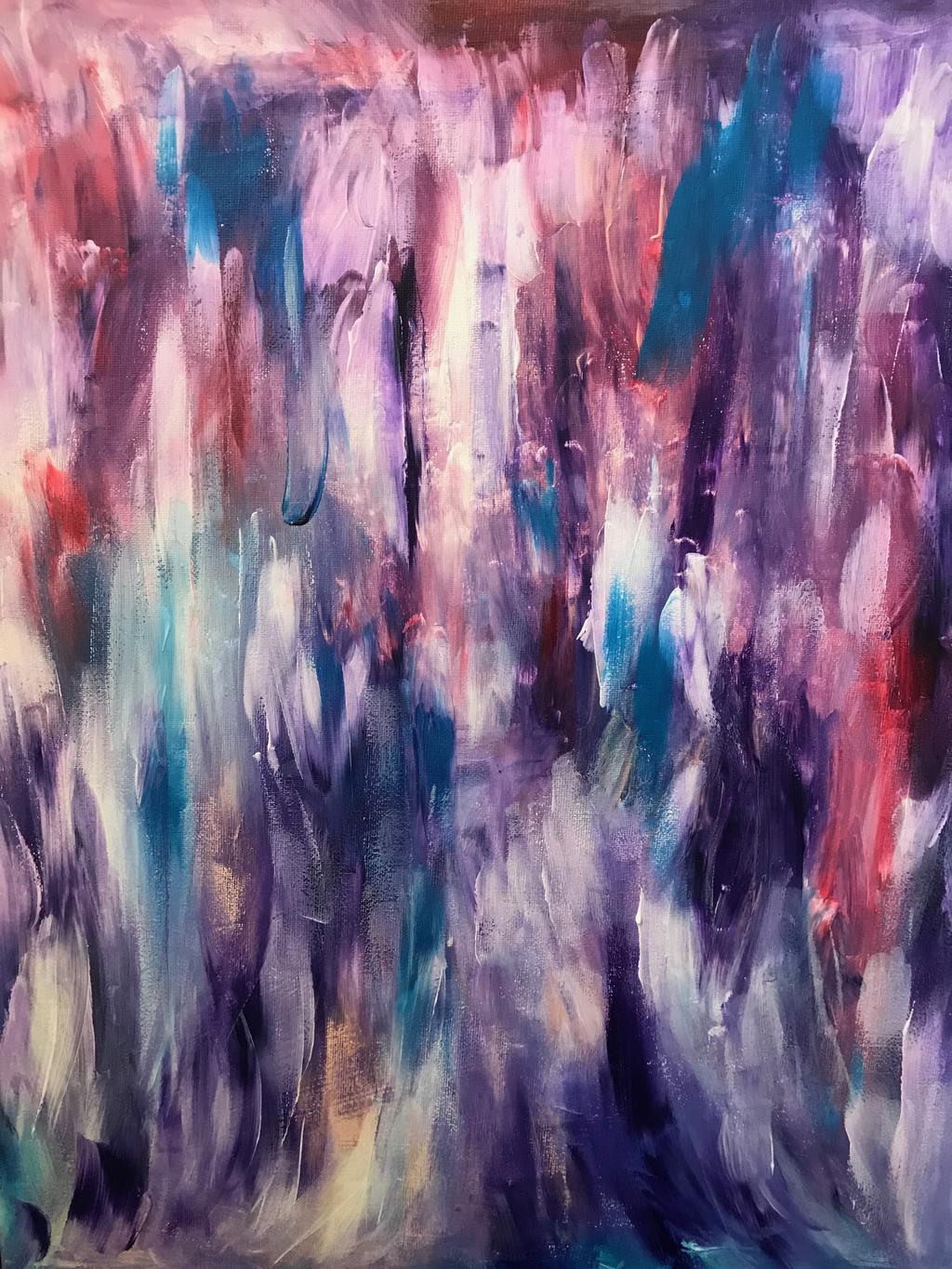 Hereford First Friday has been curated by the Young Creatives Board (YCB), a collective of early-career creatives who live and work in Herefordshire. All the work featured in the digital exhibition respond to the themes of wellbeing and mental health.
Head back to the First Friday homepage to see more.