With her work recently featured in The Independent and a group commission to celebrate 100 years of heritage at Hay Festival under her belt, Herefordshire-based illustrator Beth Holland has caught our attention.
The 2019 Hereford College of Arts graduate grew up in the rural city and now lives in Ross-on-Wye. We caught up with Beth to talk about career-breakthroughs during lockdown, the power of pictures and finding her feet as a freelance creative.
Tell us about your style.
It's always evolving. I've been told that my work has a distinctive style even when I haven't seen it myself. My drawings are very bold and graphic, a quality I heavily explored during my graphic novel series based on the timeless classic Little Women. I have always loved playing with colour and patterns, so all my work is filled with textures and a variety of mark making.
I want my work to have a hand-made quirky Beth-like quality to it, even when I use digital mediums I also want my work to have a slight sense of roughness. 
I take a lot of inspiration from current/contemporary illustrators and mix classic techniques and put them together.
I love small details and full pages. I could never be described as a fine artist or someone who could draw photorealistic scenes. That's why I love illustration. There are no rules, I draw the world how I see it and I add a sprinkle of who I am into it.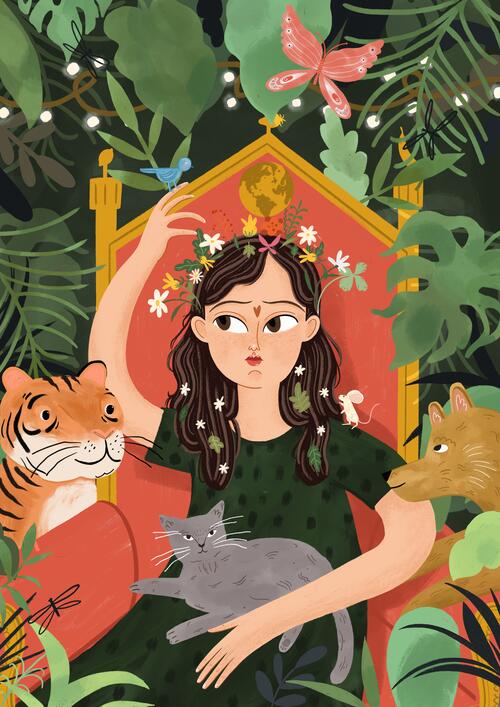 You've created all sorts, from graphic novels to album covers, but what content are you drawn to?
I enjoy dreaming up characters and creating imaginary worlds within books for them to live in. I have been lucky enough to have worked on a published children's book ('The Eel Question') by author Nicola Davies. Narrative always plays a strong role regardless of the job I am working on.
I had lots of fun storyboarding for my first graphic novel Little Women. It was a huge challenge as it involved lots of skills (like pacing) that differed from designing illustrations for picture books which, up until then, was what I was used to. 
I think I am drawn to book cover designs the most because of how versatile you can be with them. I have grown up being surrounded by books. When I was small I used to memorise the books my parents had read just by the image on the front of them because they'd leave them lying around the house.
Is there a particular piece you've created that's resonated with you personally, or perhaps there's a piece that you are most proud of?
Recently I illustrated an article about digital therapy during lockdown for The Independent. It was about how quarantine has negatively impacted on some people's mental health. I was so proud of myself when I saw the finished article online. It's kind of a mini career breakthrough for me. I have always dreamt of illustrating for editorial use and for such a big international paper, wow. Plus there's something so charmingly novel about seeing your own work in print.
I drew this piece to visually communicate how I was feeling in April due to lockdown. I thought it would be brilliant alongside an article because quarantine is this worldwide event that's struck the world on many levels and affected everyone. I figured there had to be a story it would work well with. So I contacted as many well-known papers I could and The Head of Production at the Independent replied to me within 15 minutes that same morning. Opening that email felt unreal.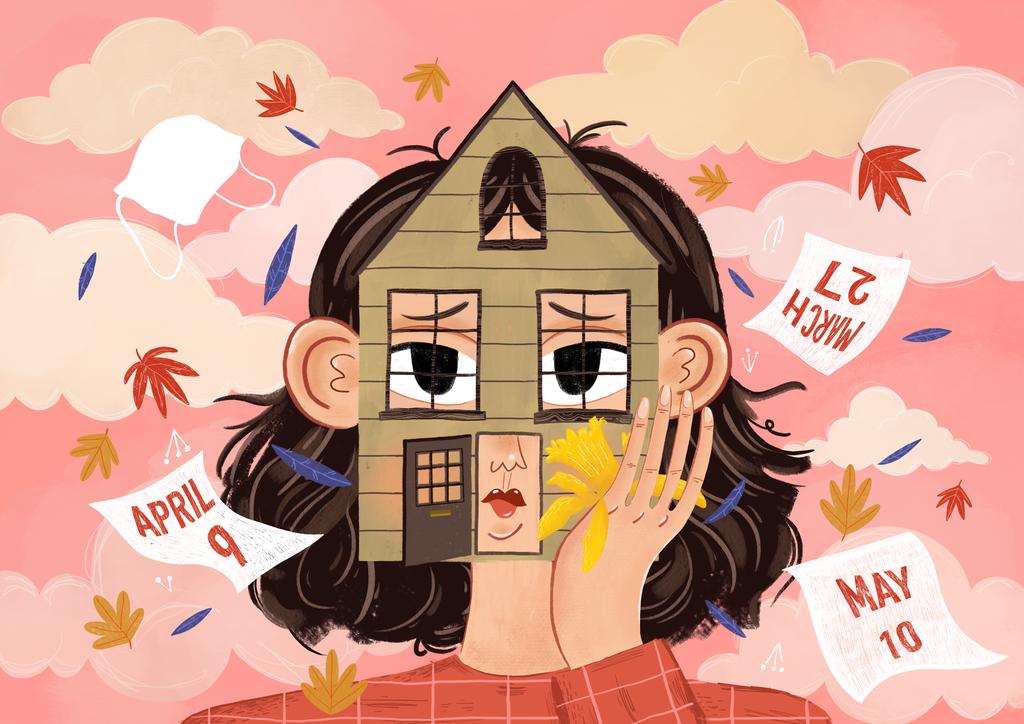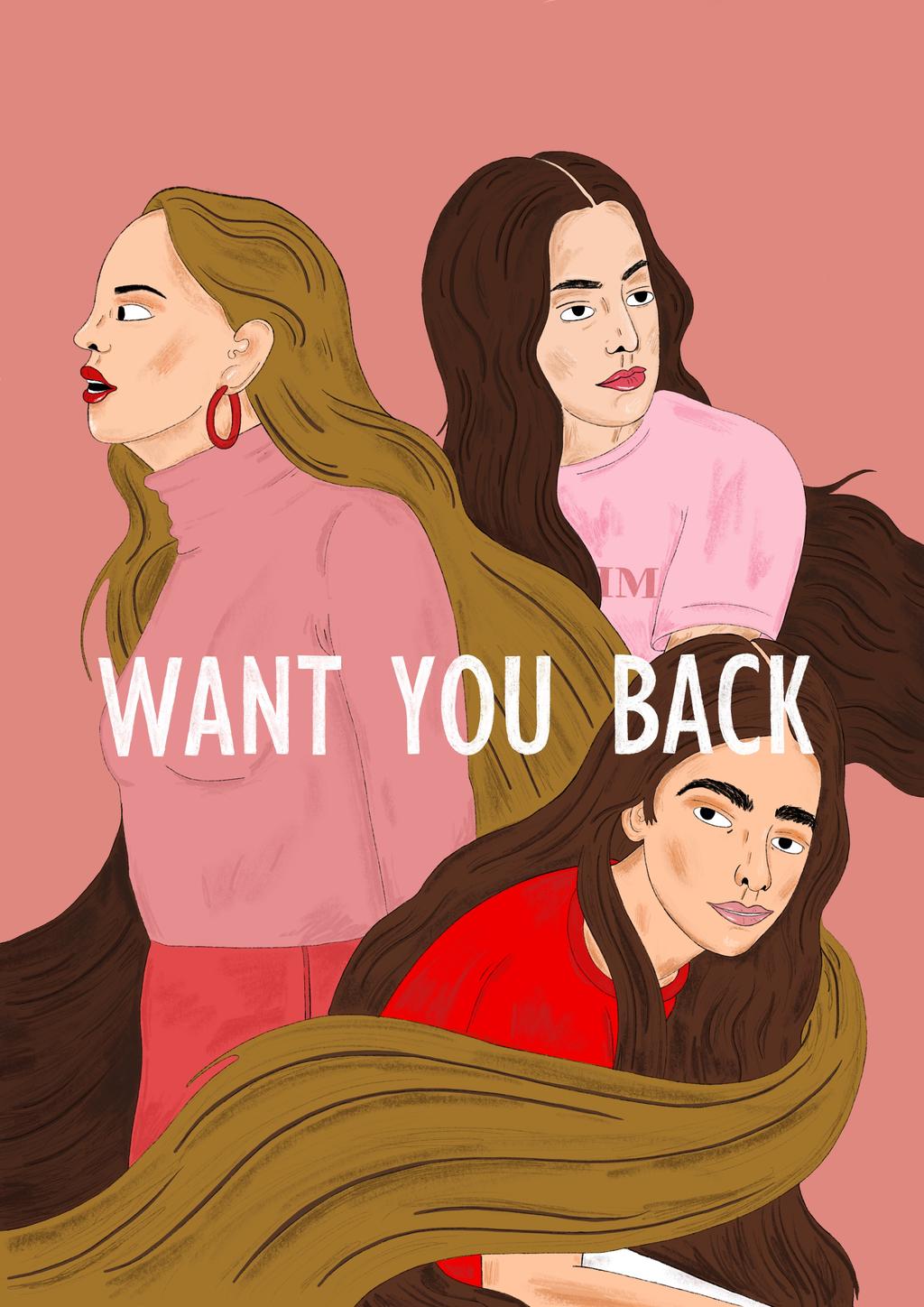 Back in 2017 I was finishing my first year at university, which was a turbulent year for me personally. I'd been struggling with my personal life and I'd just transferred universities so I was still settling in. Our class was given a brief to design illustrations for a newly written children's book by Nicola Davies. I was lucky enough to be selected by Nicola and given the full commission.
About a year and a half later 'The Eel Question' was released by Graffeg books. I was now starting my third year at Hereford College of Arts. I was at a completely different time in my life and lots had happened in that small space of time.
I had struggled balancing an intense part time job, a relationship, friendships, maintaining respectable grades at uni. Yet I'd somehow managed to illustrate an entire children's book with not that much experience. I really do thank my tutors so much for all the support and for inviting Nicola to the college. I felt so successful finally as if I'd made it, it was a dream of mine that I thought was unachievable. Now I can't wait for next one!
We first came across you on Instagram. How do you find social media as a tool for your work?
I love Instagram! I use mine as a professional scrapbook/portfolio. It's so accessible that potential clients or brands can find your profile and approach you about possible work and collabs. It's also easy to grab inspiration and I can tap into the new illustration trends like content or worldwide topics.
I don't live in a city so for me it's a crucial way to access the current creative industry and to showcase my work. The hard bit is gaining followers and widening my audience so the right people see me. There's more and more competition within the creative online sector so it's harder to get noticed within a busy platform like Instagram. One good thing is being able to easily get in touch with big brands and being able to private message them or using the right hashtags. 
Tell us how you got started. Did you grow up in a creative household? Was there a moment when you realised that life as a professional illustrator was calling?
I'm an only child so drawing was something I could do alone, I could draw imaginary worlds and draw out stories and play. I would copy the covers of old VHS cases which were predominately Disney. I'm not sure if things would be the same if I'd had siblings.
My mother is very creative - she's always making things or renovating and repairing items, and now she's starting her own textiles brand. I guess I've grown up watching this and it's had a positive impact.
I always struggled as a child at school with more academic subjects. It was always about art for me. I struggled getting high grades with A-level Fine Art because my style never fitted the mould. This was such a let-down for me because I tried so hard but couldn't work out why I was suddenly academically failing at something I'd always strived to be the best at. I discovered 2 years later during my Art Diploma at HCA that I was an illustrator not a fine artist. That's when I knew what my purpose was, because honestly illustration wasn't a job I'd even thought of before, to me I'd just been drawing.
Pictures are so powerful. I've always wondered why adult novels don't include at least a few inside pictures as well as the cover.
What advice would you give to people who want to work as a freelance? 
I think you need to save a decent amount of money beforehand or do it alongside a part-time job at first. You need money to fall back on whilst you build up your name so you can afford to live. Trust your instincts. Although it shouldn't be, lots of work to begin with will likely be unpaid but you'll be gaining experience and exposure. People will remember you if you did a good job.
Start creating jobs that YOU want to eventually be doing all the time. Do a speculative editorial piece (like I did) if your dream is to illustrate for newspapers.Send your work to companies and brands who might be interested. Do not wait for someone to give you work to do.
As an illustrator it is key to gain representation from an agent, which is something I need to do still! They help with supplying you with work and all the legal bits. They usually require seeing your website and media handles so they can decide if they want to represent you.
Don't be shy reaching out to people. Keep in touch with college tutors, it always helps to know a trusted professional in the field that you can ask for advice! They might even be able to link you to a potential client.  
After I finished Uni I found it gave me more freedom for projects I wanted to do and work how I want to. I find it easier making work for myself - it comes more naturally. I experiment way more now which has naturally helped me grow my skills and refine my style. Your work will change with you. 
Stay positive even when it's hard. Always keep going, never give up even if you make it. Once you start to succeed keep going and work harder.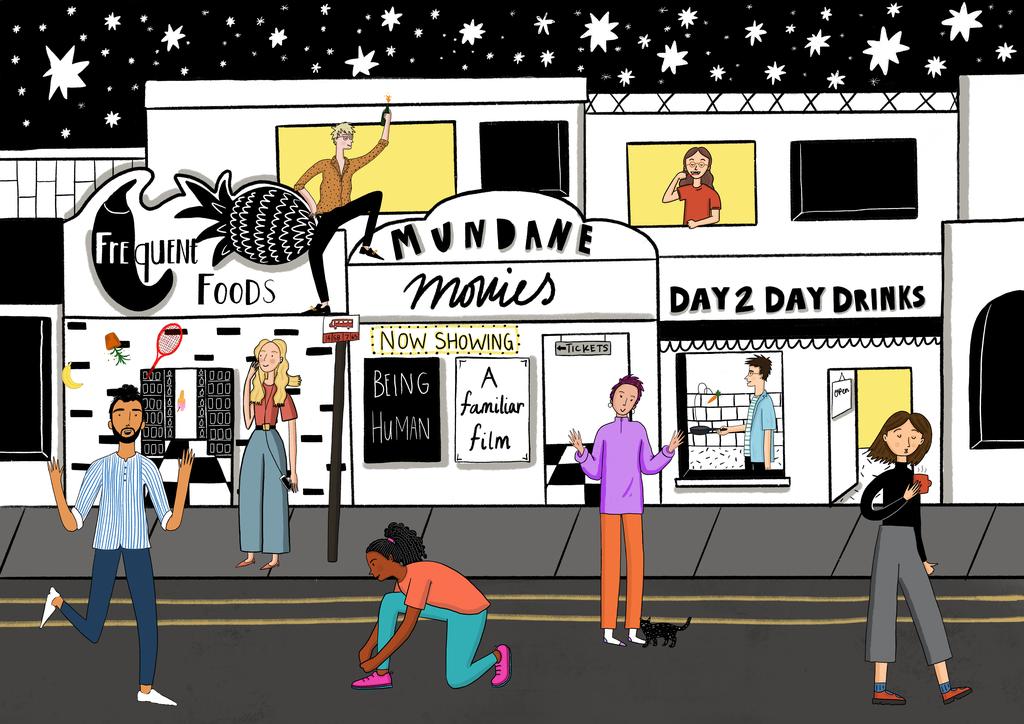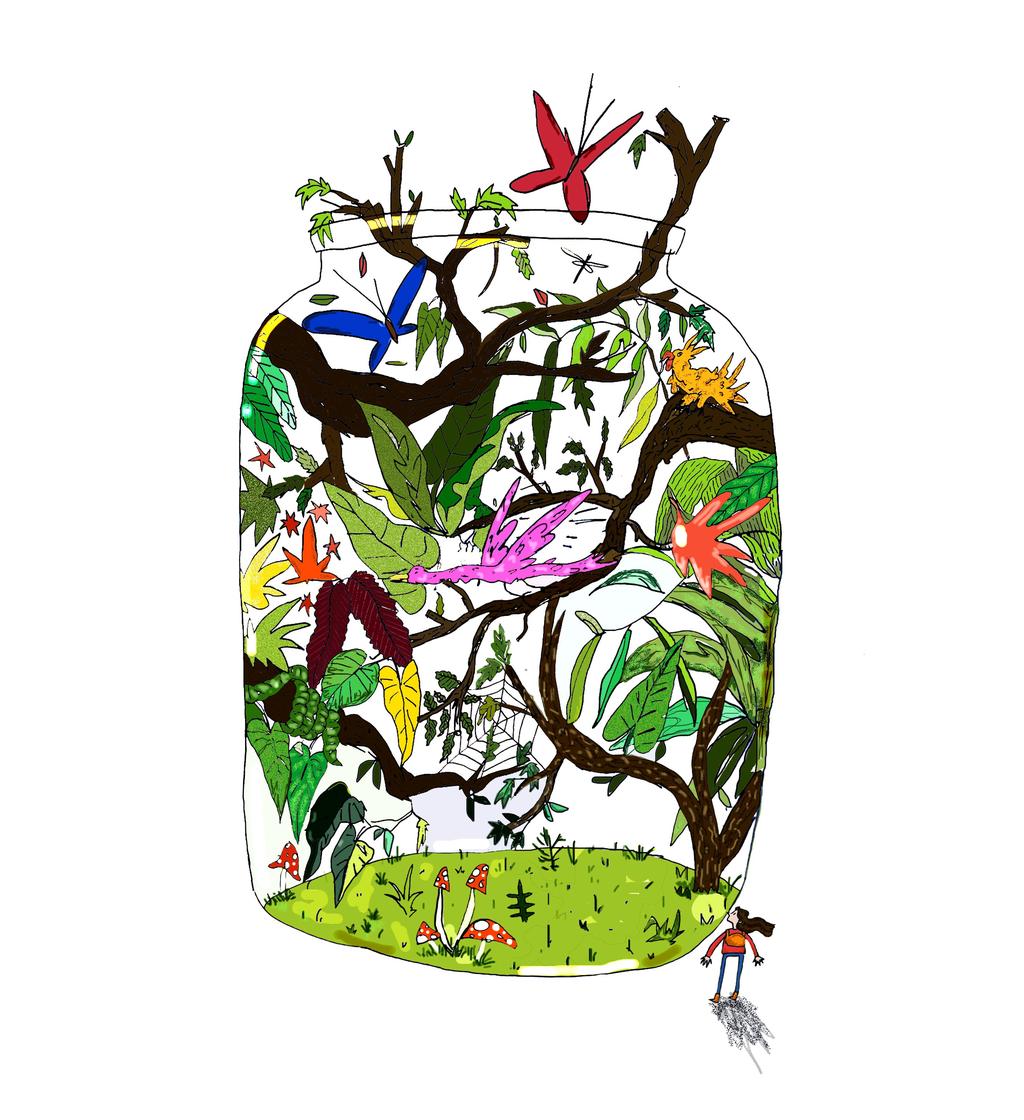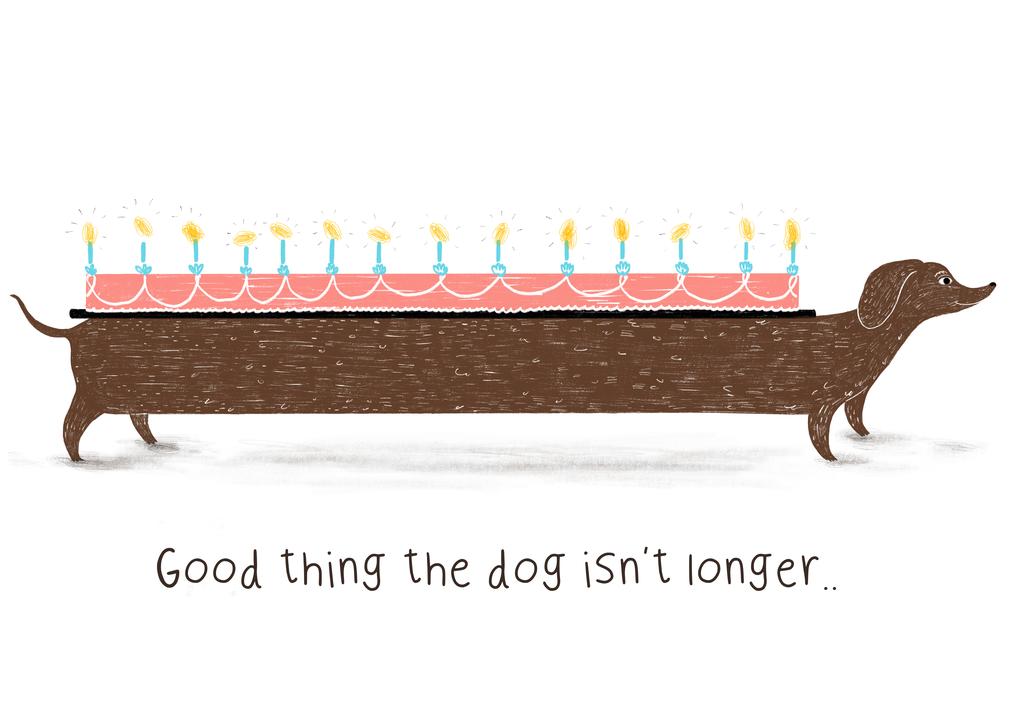 You live and work in Herefordshire. How do you find the creative community here? 
I think Hereford has a few creative hubs and places of interest for that arty vibe. I think the Art college and their university college is fantastic. I visited a lot of universities across the UK (I even went to another one for the first part of my first university year), and Hereford seriously impressed me and exceeded my expectations. It was right on my doorstep too.
The Courtyard in Hereford has lots to offer, with shows and a cinema for cosy viewings. I highly recommend De Koffee Pot for food and riverside drinks. It seasonally works with HCA to put on exhibitions.
Is there one thing would you do to improve access to culture in rural places?
I would love it if more creative networking events were put on. Last May I attended a free creative networking/business event, the first of its kind. It was so fun and informative with guest speakers and activities. I hope they'll be more like it soon. That would be really helpful for freelance artists and small creative businesses.
I think they'd gain a following. I haven't experienced anything like it since the one I attended last year. It can be quite isolating working alone freelance and it would be a fantastic and fun way of increasing followers, making connections and gaining and sharing fresh insights into the local creative industry.
Finally, who or what inspires you - especially right now, during lockdown?
I take inspiration from films, music, new foods I've enjoyed, animals and veganism, my life and people I meet, contemporary illustration trends and current news, the most prevalent being lockdown. That really is how my piece for The Independent was birthed. I've also been watching Grayson Perry's Art Club on Channel 4, and I sent my work to him when he asked to see submissions. 
I've been off work on furlough so I've spent my months drawing lots and reflecting on what I'd like to achieve overall in my artistic career. I've made actual lists of future projects and concepts to explore - one being a children's picture book in the making.
I am dreaming of where I want my career to take me, and I'm figuring out how exactly to get there and working on improving my brand.
~ ~ ~
See more of Beth's work here:
Interview edited for length and clarity.
Looking for Herefordshire culture?
Beth recommends...
Beyond The Beaten Path is a photography and media company that specialises in capturing epic images of wildlife and nature: www.beyondthebeatenpath.co.uk / @beyondthebeatenpath
Holland & Goose is a new textile brand by Heidi Holland. She makes luxurious hand sewn accessories including ties, bow ties and head scarves from vintage fabrics: shop / @hollandandgoose