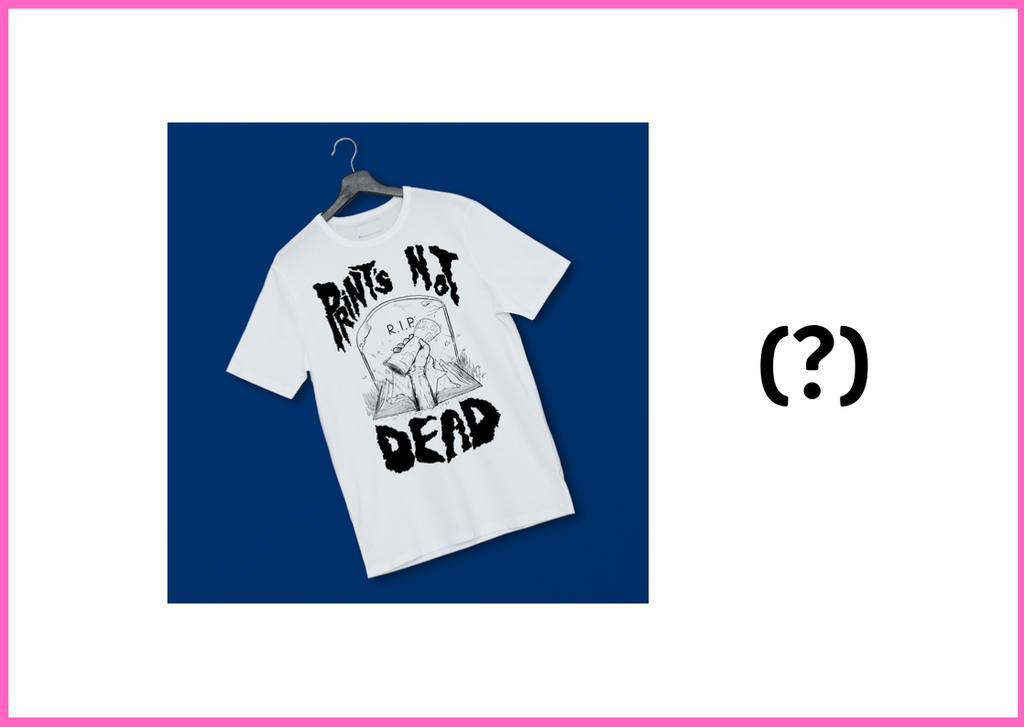 'Is print dead?' typed a blog site editor for the 18th time this month…
The truth is that, I mean, probably, yeh. Regional newspaper are disappearing faster than phoneboxes and the when national editors get together, they now whip out their ABCs and compare notes on who lost the fewest readers over the last year. (The Guardian -5%, fyi).
Even glossy, heritage brands like Esquire have gone bi-monthly, leaving a generation of aspiring architects without advice on this autumn's must-have polo neck for an additional painstaking 29 days. It's chilling.
What's bucking this trend however is a genre of magazine start-ups, often addressing a niche or speciality audience, and often one that's powerfully visual.
Hereford photographer Harry Flook is the online editor for Loupe, a magazine that ticks both those boxes. While the newspaper trade is words, it's information, it's a product that has never been about being more tactile that it has efficient – it makes sense that photography magazines like Loupe would ride out the same market forces (smartphones, FB) that have knifed newspapers.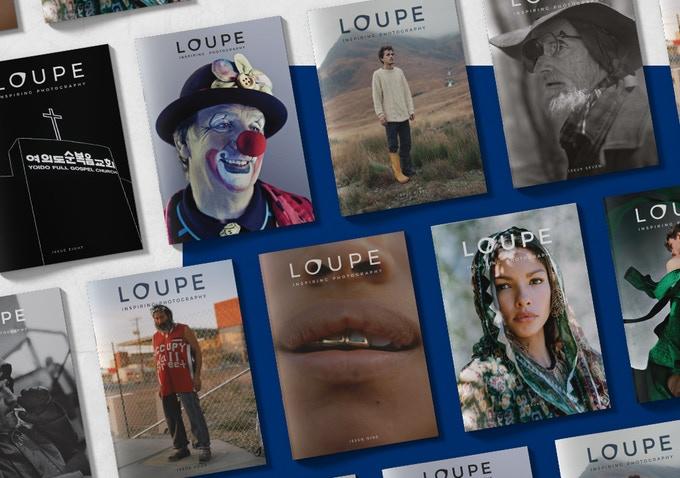 Loupe showcases images, on full-page takeovers, in a way that gets lost on an iPhone. You can trace a finger over the gloss on a page in a way you never would a feature in the Telegraph.
Its editions don't date in the same way that news stories almost instantly become chip-paper. In short, Loupe passes the Coffee Table Test.
Set up by Luke Archer, Loupe is now ten issues old. It's stocked across the UK at some of the top galleries, art centres and photo stores.  And it runs, issue-to-issue by crowdfunding.
This month for example, you could sign up for a copy on Kickstarter, or, for £30, get a copy and have a coffee with photography legend Martin Parr. It's a model that an increasing number of arts and culture projects are turning to – the Bookshop in Hereford famously raised £400k to extend what is inarguably the best-looking restaurant space in Hereford.
Crowdfunding is not easy. It's not free money. But it keeps the creative control in the hands of those people creating.
We spoke to Harry about Loupe, and about the magazine's experience of crowdfunding. Talking of which, to secure your copy for next month's mag – check out their Kickstarter link here. You can also stay up to date with them on IG here.
Origin story – how did Loupe start/what did you want to do with it that you felt wasn't out there being done, or being done enough?
Loupe was founded a few years back by Luke Archer. We aim to be an accessible platform promoting the best emerging photographers. The idea is to have no financial barrier on entry, so submissions have always been free, and the magazine is freely distributed to a wide audience, and directly to industry professionals. So It's great exposure for our photographers and free for our readers.
Why print?
We're just suckers for the print mag. They're beautiful things. I want to hold photos, and flick through pages. As much as I love the internet and how accessible it makes great photography, printed photos seem to become more and more special as everything moves onto screens.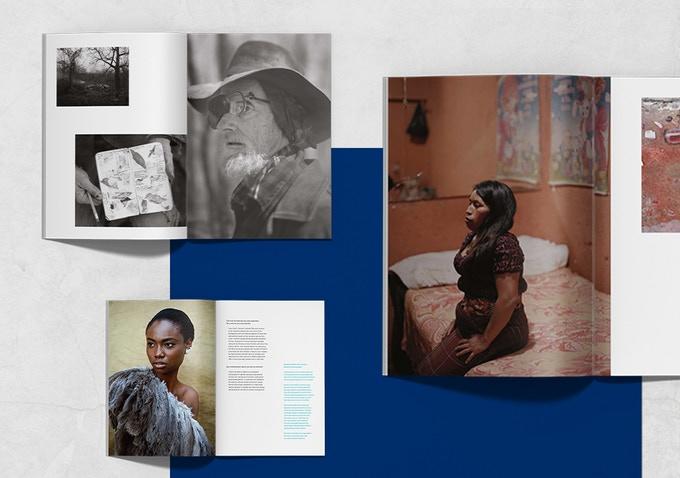 What's been your experience of using crowd-funding for the project so far?
It was a lot of work and a lot of asking for favours, mostly slogged out by our chief, Luke. My experience has been overwhelmingly positive though, it's great to see how much goodwill there is toward the mag, and at only half way through we're nearly reached our target. (ed: at the time of print, they are just £600 from a £4,500 goal) We're lucky to have such supportive readers.
What's been your favourite feature in Loupe to date? 
Jeez that's a tricky one, it's hard to compare stunning still life to documentary, and fashion to more personal stories. But I guess Juan Brenner, who I interviewed for issue 9 would be up there. His project Tonatuih, ticks all the boxes; beautiful and striking images, a narrative which is deeply personal yet widely important and relatable, and which links the historic with the contemporary. To reel off a few others I love, Mary Perez' Full Gospel, Matthew Genitempo's Jasper, and Ema Johnston's Work about drag.
How have you enjoyed stepping out from behind the camera and sitting down at the editing desk? Has it changed how you work at all as a photographer when you are working on commission/pitching?
I had a couple of years after graduating where I wasn't sure what I wanted to do with my own work, and spending the time getting excited about other people's work has been a great way to get through it. It's a lot of fun, and I learn from each project I see.
What's coming up in the latest issue?
This latest issue is our big move to themed content. We're kicking off with 'National Identity', I can't give away too much just yet, but we've commissioned not only lots of new writing, but for the first time we've commissioned an emerging photographer to shoot a body of work for the mag, which we're super excited about.
There's a really nice range of perspectives on the topic, and we've worked hard to stay away from only featuring documentary type responses. I can't wait to get it released.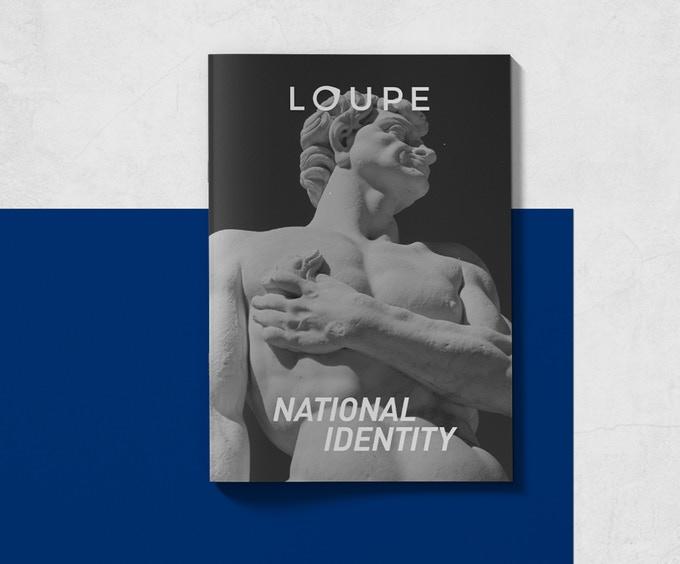 What are your favourite three magazines – aside from Loupe – that people should check out?
Recently I've loved weapons of reason and foam, and I'm always following the online mag 1000 words.
How can people get involved (crowd-funding, buying issues, pitching for commissions)?
The best way to follow us is via the mag so make sure to pick up a copy from one of our stockists when issue 10 launches (http://loupemag.com/#stockists) if you'd like to support us then we've got some tasty rewards on our Kickstarter (https://www.kickstarter.com/projects/loupemagazine/loupe-issue-10 ) and we'll soon be opening our next open call for work and writers, so keep an eye on our movements at www.loupemag.com, where we also post regular articles and interviews.