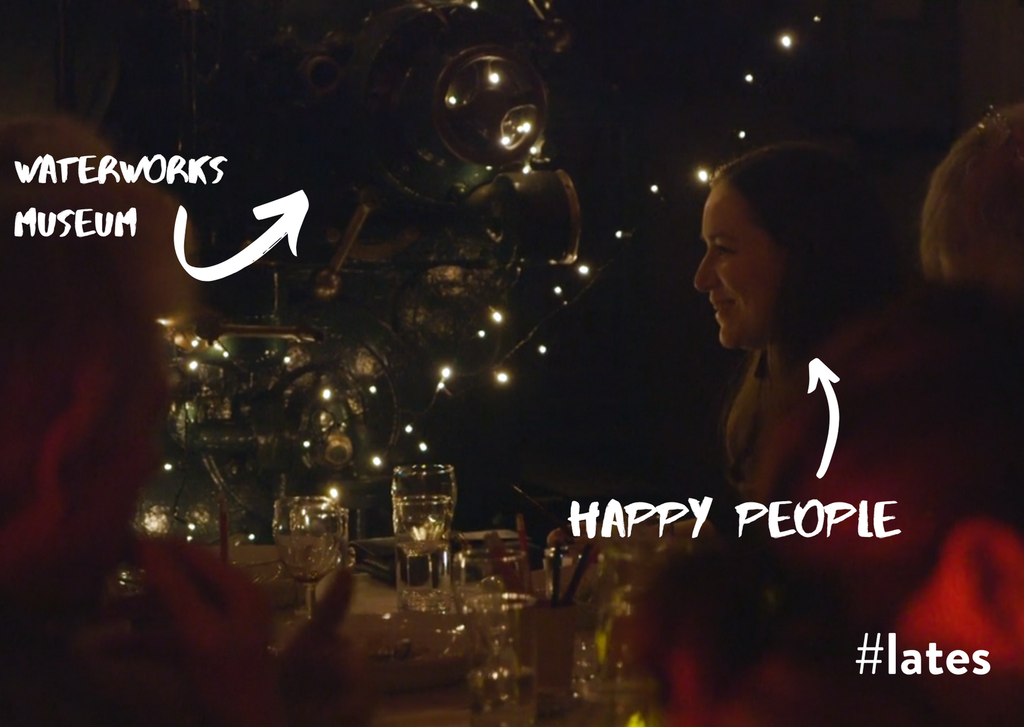 Lates is the revolutionary concept of opening up the doors of cultural venues past 4:59pm.
These can be regular nights that bring in a new crowd to check out a gallery's existing exhibitions via the promise of a silent disco and some kind of streetfood pop-up – see Tate Lates – or more one-off events like screening Dracula in a medieval church, or having a masse-draw-a-thon in a museum, or a sleepover in a library, or anything basically that might bring people in to a building that for whatever reason might not otherwise think to pop in to.
The brilliant Museums @ Night programme has led the charge in recent years in helping museums across the UK - and namely the ones whose names don't start with the words 'The National…'  - get started with their own Lates programming.
And yet when we had a look down the listings for the June M@N takeover week there were no such events in Herefordshire. Nor were there any for the October version the year before.
Two weeks' ago, that trend ended. Herefordshire's a Great Place's Rachel Lambert ran the county's first ever official Museums @ Night events; a Big Draw that took over Hereford museum with a 40-metre scroll and a few bottles of complimentary Pinot, and a Moveable Feast that took diners around five lowlit venues, for five lovely courses, while the pair of events were publicised by an after-hours light show projecting animations and graphics up on to the Black and White House in Hereford by the insanely talented students on HCA's Digital Futures course.
We caught up with Rachel to find out it went and why we need more Lates events in the county.
Well done. How did it go?
I'm very happy with how the M@N events were received, people seemed to really engage with the concept and thoroughly enjoy being in our heritage sites after dark.
In what way do different people experience museums etc differently after dark? (egs if poss)
I think there's a sense of anticipation in experiencing a place that you might know during a working day, but never visited at night, It's a bit like when you're a kid and you try to imagine your teachers having a life outside of the classroom! There's a sense of surprise, of 'anything could happen' and in order to really capitalize on having these spaces in our towns and cities, it's worth exploring what else might happen after a working week.
What was the thing that surprised you about the people who got involved/running a Lates event?
I was surprised that all the sites we approached were very keen to be involved, I thought we would struggle with enthusiasm for the Lates pilot programme but that wasn't the case at all. My hope is that the enthusiasm will result in the pilot being built into a strategic collaborative approach.
What's your Big Three checklist for things that make a Lates event really sing?
1) It's all about the idea. A key central idea stands up to all the trials and tribulations of organising, planning and logistics. 2) Communication across all partners is key at all times is important and 3) Get your caterers involved very early on, their understanding of planning and running events is invaluable.
Money's no object - what one Lates event you'd want to run in Herefordshire?
A 3 Castles heritage tour: The 3 Castles walk is hugely popular with hikers and takes three days to complete – walk, castle, camp over, walk castle camp over etc.
I'd like to see a banquet in each castle, with food from different periods and performances each evening.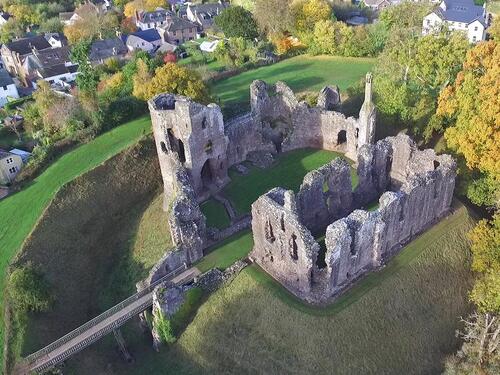 Do you think these events have reframed what's possible/what people thought about the venues?
That was always the goal. My hope is that people in charge of these wonderful sites see the potential of using their venues imaginatively and that the staff and volunteers are happy and keen to come along for the ride! It doesn't have to be every weekend but one of the big problems is making people aware of Lates because it's such an unusual idea so if a regular programme can be developed collaboratively across the city then visitors will become more in tune with the concept.