To paraphrase Carl Jung;
"Everyone you meet knows something you don't know but need to know, and they may want to hire you as a freelancer."
Back in June we helped run Create/Fuel, a careers event for people in or looking to get in to the creative industries in Herefordshire. One of the big takeaways: almost no-one knew how many people like them were out there, doing things similar to but not the same as them, within or around the creative industries in Herefordshire.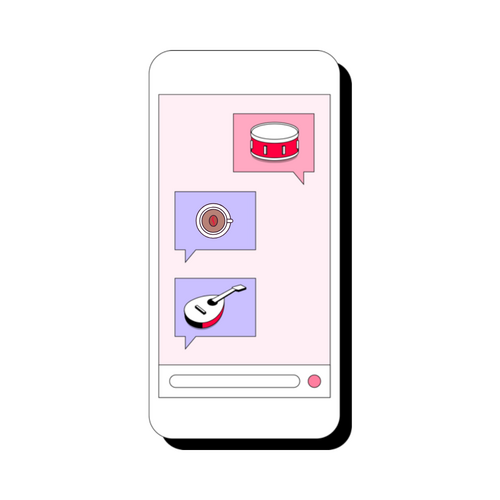 In plain terms, we are not well-connected.
That may be down to the county's rurality. It may be down to a lack of the kind of facilities – co-working spaces for example – where freelancers often make professional connections. It may be down to the simple fact that because of Netflix and Deliveroo and The Internet we basically never need to leave our houses and talk to people in the real world.
And yet we should.
Why? Well, another takeaway from Create/Fuel is that collaboration really matters in the creative industries, perhaps more than most. In the current climate it can lead to better funding applications, tapping in to someone else's experience when it comes to putting on an event - or marketing one - or just kicking ideas around with somebody who might see things differently. And those are conversations that are always best had over a hot drink. Or a short one.
In that spirit, we're launching Randomised Coffee Trials in Herefordshire.
The principle is simple. You put your name down and agree to go for a brew, once a month, with another person randomly-selected off the RCT list.
That's it. No obligation to work together, or see each other again. It's just an opportunity to meet someone you've never met before and learn something you didn't know before. It's a networking concept that's been used in big organisations like the NHS, and is championed by NESTA.
Locally, the hope is that by putting enough interesting people in enough rooms together it might spark the kind of informal network that can boost creative projects in Herefordshire.
You never know when a connection you made might help you out. You might find something you can work together on now, or suggest someone who knows someone who might be able to help on a project.
It might be months or years down the road when you dig out a name in your contact book. Or it might be never. And that's fine too. Working in the creative industries - often part-time or freelance, or on temporary contracts – can carry its own specific stresses and burdens and its no bad thing meeting other people who are working through that as well. Especially in a county when those people feel like they fewer and farther between than in big cities.
So, how do you get involved?
Easy. 👇👇👇
(btw - it's not essential to include your names, but it does help us generate the pairings)