Create your journey into the arts with Creative Pathways
Are you interested in Arts, Culture, and Heritage?

Would you love to meet like-minded people and help to shape the community around you?

Thinking of making a career change into the arts, but don't know where to start?

Creative Pathways will match you with volunteering opportunities and personalised training, and support you to achieve your goals.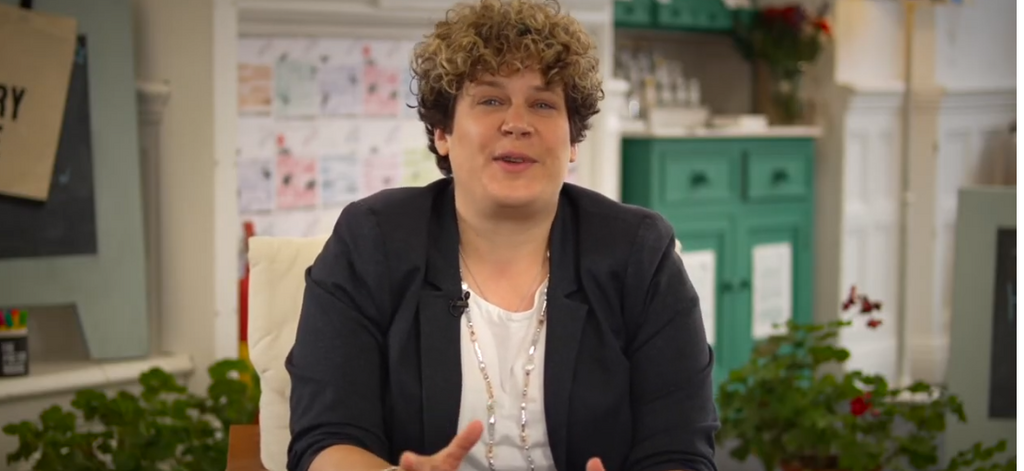 Find out more
Benefits of taking part and accessibility information
Simply register your interest below and we will call you to discuss what you are looking for and what we can provide.
Benefits:
Tailored specifically to your needs and wishes we will provide you with new opportunities in the cultural sector. 
You will receive personalised training and support.
You will receive a Certificate at the end of the placement which you can add to your cv (or kitchen wall!) and which will be recognised by all the Cultural Partnership organisations in Herefordshire.

We'll be having gatherings at Ledbury Poetry House where you can meet other people on these programmes and share experiences. You'll also be invited to cultural days out such as spoken word events, theatre productions, and art exhibitions in Herefordshire (tickets will be paid for by Creative Pathways).
There is a Bursary scheme to help with financial difficulties, including travel, childcare, equipment, etc


Accessibility:
These opportunities have been designed with accessibility and inclusivity in mind so that everyone can participate equally.

We are able to offer a variety of opportunities from digital, hybrid (some in person alongside some digital), in person, and micro (which involves completing small tasks that make up a larger project).

There is a great degree of flexibility in length, type, and the placement itself can be moulded to fit your interests and/or goals.

We offer monthly gatherings (with online or in person options) with guest speakers, and at the end of your placement you have access to a mentor who can assist you with next steps. You will also be asked to participate in the case study films about your experience (this is optional). 
Any materials used in the placement can be made available in different formats such as large print, audio recording, braille or accessible PDF, and we can support the organisation you volunteer for to assist you if necessary. 
If you have particular access needs, or require financial support (e.g., travel costs, childcare, etc) to enable you to participate, please contact our project manager Emma at volunteering@ledburypoetry.org.uk to discuss how we can provide you with the best experience. We are always open to feedback as to how we can make these opportunities more accessible.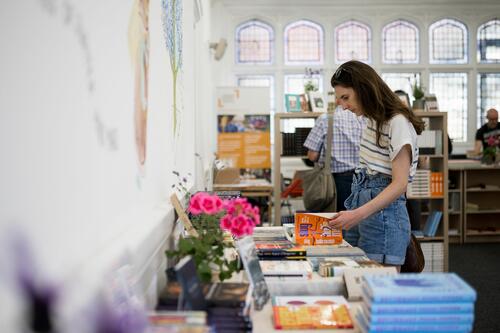 Students
Intern snaps spoken word event Diversion @ Ledbury Poetry House
Photographs taken by Ledbury Poetry Intern Amy Azais. She received training and support as part of Creative Pathways in the Shire. You could too...
Creative Pathways are working in partnership with Hereford Sixth Form College, Herefordshire and Ludlow College, and Hereford College of Arts to provide meaningful work experience in arts, culture and heritage organisations.

Why take part?
work experience on your cv and UCAS application
Detailed feedback from the organisation 
Certificate of completion recognising the experience and skills you've gained
Personalised training provided where required
Bursary scheme covering expenses such as travel, child care, equipment hire, etc
Networking opportunities (meet industry leaders and hiring managers)
A chance to explore your interests in arts, culture, and heritage
Meet other young people in Herefordshire
Free days out to theatre, spoken word gigs, music events, heritage sites etc
If you're interested, or even curious, about a career in arts or heritage - get in touch via the contact form and let's chat about what we can offer you. 
Coming soon...guidance on face to face interviews, insights from industry professionals, networking opportunities...sign up to Creative Pathways to find out more!

Next up: Insights from Industry Professionals (Zoom gathering). Find out more about Chloe Garner, Artist Director of Ledbury
Get the Arts Award on your CV and UCAS application
Check out the video below to find out more about the Arts Award. Creative Pathways can help you achieve it by covering costs, and supporting you in finding volunteering in the Arts.  

WHO IS IT FOR?
These opportunities are for EVERYONE over 16 in Herefordshire and the wider West Midlands.
You may be wanting to make a difference in your community, meet new people with similar interests, learn a new skill, or build a future career in the arts. We can provide training and experience to help you get there.

Perhaps you have more time to pursue interests and would like to offer your time to any number of arts organisations who would benefit from your life experience.

You may be thinking about a different career path or looking to meet like-mind people. We can provide experience to help you work out your next steps.
You might be looking for a month of in-situ work experience and training in order to build your career. You might have a morning a week to offer over a year. You might want to work from home and digitally. We can organise for your volunteering opportunity to suit your needs best. You will receive training and support all the way through.
WHAT IS CREATIVE PATHWAYS?
Are you looking for opportunities in the arts? Are you interested in heritage and would love to meet like-minded people? Whether you want to map a future career or you have some spare time to follow your interests, Creative Pathways has opportunities for YOU. 
Creative Pathways in the Shire will provide volunteering opportunities and training AND the chance to meet people in the Arts, Culture and Heritage that could lead to a great future.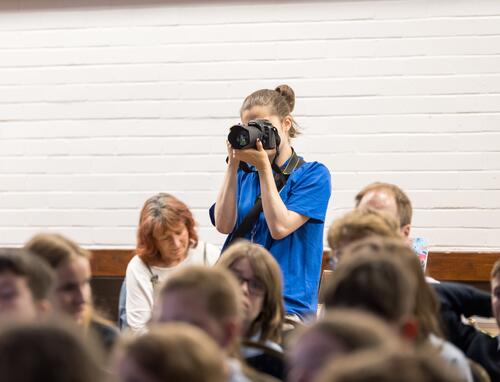 WHATS ON OFFER?
Opportunities to volunteer in art, film, events, arts management, festivals, marketing, social media, digital archiving, heritage, exhibitions are provided by the Cultural Partnership in Herefordshire and supporting organisations including the following:
Ledbury Poetry, The Cathedral, The Courtyard Theatre, Herefordshire Museums and Libraries, Ledbury Places, Meadow Arts, The National Trust, Rural Media, 2faceddance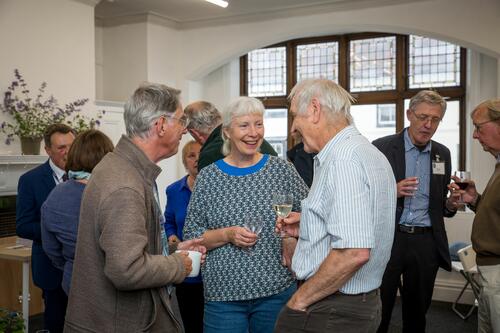 Volunteer in action
Ems started volunteering back in November, and through Creative Pathways has received training in sound and lighting from a qualified technician. She recently managed the tech for a spoken word event, and was a huge success!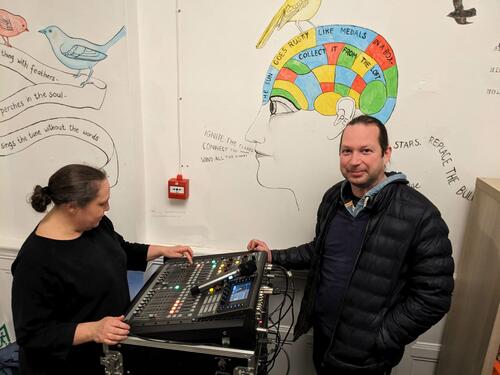 HOW DOES IT WORK?
Simply register your interest in the form below, and we will talk with you about which areas you are interested in volunteering with - arts, heritage, culture, archive, film, events, marketing, art, social media, digital archiving etc. 

We will connect you with your new opportunity. We can provide training if that is what you would like. We can offer live experience in-situ and we can devise digital volunteering from your home. And we are here to support you all the way. 
We'd love to hear from you whoever you are and whether you have experience or none. If you are interested in working in the arts please get in touch and we'd be happy to talk through all the possibilities we can offer you.
We'll be having gatherings at Ledbury Poetry House in the Autumn and Spring of 2022, 2023 and 2024 where you can meet other people on these programmes and share experiences.
We'll support you all the way through the process and at the end you will get a certificate from Creative Pathways and the Cultural Partners.
We'll support you after the programme too - so if you need advice on next steps, further training, writing cv's then we'll be here for you. We look forward to meeting you - register your interest below and we will be in touch. 
CHARITY NUMBER 1059465