The brilliantly-named Get A Proper Job is a careers event for young people (14-16 years old) interested in finding out more about working int he creative industries.
The event, at Aylestone School in Hereford on November 21, is open to all young people and will feature workshops and insight from people who work across a variety of creative careers.
It's a free event, but you'll need to register if you want to attend - you can do that on Eventbrite here, it'll only take you two minutes.
From the organisers:
Get a Proper Job is a careers event with a difference – young professionals from the creative industries will lead inspiring active workshops for young people from 4-5pm. This will be followed by an event for pupils, teachers, careers advisors and parents, where they will hear from successful local creative professionals the benefits of careers in this growing sector.
The Get a Proper Job event is unique in that it was created for young people by young people, from Herefordshire's Great Place Young Creatives Board. They recognised the early-age experiences and doubts they faced when first considering a role in the creative industries. For many of them, and their parents, becoming an artist, photographer, illustrator or a poet, didn't seem like a financially viable career option.
Now that they are at pivotal points in their creative careers, they wanted to host workshops for students that are about to choose areas of focused study, (Year 9 and Year 11) to share their own experiences of what a working day might include, and also to show that the creative industries are a viable and unique career path to take.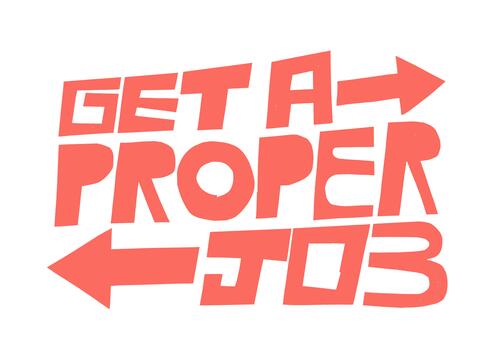 We are offering free places for creative careers workshops, in photography, creative writing or practical arts, 4-5pm, Thursday 21st November @ Aylestone School. To book your place, please go to
https://www.eventbrite.co.uk/e/get-a-proper-job-tickets-76402970341
This will be followed by a panel discussion for pupils, parents, careers officers and teachers around pathways into creative careers. Panellists include:
Rich Matthews: Head of development, Rural Media
Maddie McVeigh: Digital Artist
Jacqui Grange: Director Creative Solutions
Ethan Powell: Apprentice potter/ Ceramics student – tbc
Get a proper job is a part of the Creative Industries Federation Creative Careers week 2019.