Herefordshire's a Great Place has teamed up with Jane Willis, a pioneer in the arts and health field, to offer free training to anyone interested in the ways heritage, arts, culture programming can boost health and wellbeing. There are 2 sessions, both of which are open to GPs, health workers and clinicians as well as heritage and arts practitioners.
Alongside the training, there are 4 x £500 bursaries available to help you try out new approaches over the next 12 months.
Both workshops are free to attend. While you don't have to come to both, they are designed to complement each other.
These valuable workshops will be facilitated and taught by Jane who is Director of arts in health consultancy Willis Newson. A pioneer of the arts and health field, Jane founded Vital Arts, the arts programme for Bart's Health NHS Trust, in 1994. Since then, she has worked with more than 32 NHS Trusts and Health Boards, as well as with universities, galleries, museums and health leaders such as The Kings Fund and The Royal Society of Public Health to produce award-winning arts, health and wellbeing programmes.
She is particularly interested in developing creative solutions to strategic health needs and in supporting skills development within the sector. Working with Professor Norma Daykin at the University of Tampere, Finland, she has contributed to improved evaluation practice within the sector through research programmes, training and resources including www.creativeandcredible.co.uk.
Thursday February 6
Introduction to Creative & Credible: How to Evaluate Arts, Health and Wellbeing Outcomes will explore key principles and methodologies for evaluating arts for health and wellbeing programmes, examining the opportunities and challenges linked to embedding evaluation best practice appropriately, creatively and robustly.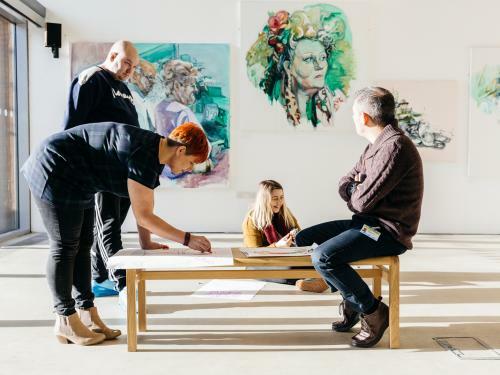 This one-day workshop offered by Willis Newson is part of the arts health and wellbeing CPD Programme, Creative and Credible. The programme builds on the Economic and Social Research Council funded research project with University of the West of England (UWE), Bristol, led by Professor Norma Daykin and Willis Newson Director Jane Willis, which aims to support best practice in evaluation in arts, health and wellbeing.
"It was high level but well-paced for beginners" 
The workshop will examine each phase of the Creative and Credible evaluation cycle, from planning through to dissemination, responding to participants' questions and providing guidance on when and how to use different evaluation approaches, methods and tools. 
"Great materials I can use straight away – also both facilitators clearly had a wealth of knowledge and experience." 
The day is appropriate for those new to arts, health and wellbeing evaluation as well as to those with research and evaluation experience who want to deepen their knowledge of evaluating wellbeing outcomes.
Get a £500 culture and wellbeing bursary

 

 
To help you make the most of the training there are 4 x £500 bursaries up for grabs to help you try new approaches, like: 
Co-producing an evaluation plan with a clinical partner

Trying out a creative methodology for a forthcoming project 

Evaluating a project and writing a case study
For information and guidance on the bursary opportunity, please call Jacqui Grange on 01432 344039 or email jacquig@ruralmedia.co.uk.
Thursday March 6
The Creative Evaluation workshops teaches you how to develop and use creative approaches to culture and wellbeing evaluation with confidence and credibility. This interactive session will look at ways in which we can better harness creativity in order to generate appropriate, relevant, rich and meaningful evaluations.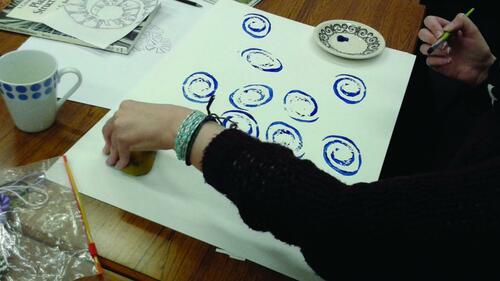 Accessible, enjoyable and rewarding evaluation activities better engage participants and, used appropriately, creative evaluation can generate improved response rates and rich and meaningful data.
Are you frustrated with traditional evaluation methods?
Do you get poor response rates from questionnaires?
Are you finding it hard to engage participants in evaluation?
Do you feel that the evaluation tools you are using don't properly reflect the creative nature of your work?
Building on the Creative and Credible approach to evaluation, this day will provide participants with the knowledge, skills and confidence to evaluate creatively as well as credibly.
We will share ideas and practice, exploring ways in which creativity can reinvigorate existing evaluation methods including questionnaires, focus groups, feedback and monitoring.
Working collaboratively, we will co-produce creative solutions to real-world evaluation scenarios, ensuring that they are appropriate and credible as well as engaging and enjoyable.
By the end of the day, you will:
Understand the Creative and Credible Evaluation Cycle
Have a sound understanding of creative evaluation: what it is, when to use it and how to go about planning and delivering it.
Understand the best practice principles and ethical considerations that underpin sound evaluation practice, and how to apply these to creative methods.
Feel equipped to use creative methods confidently and credibly.
---
For more information about the sessions call the Great Place team on 01432 344039 or email greatplace@ruralmedia.co.uk.
The subsidised sessions are made possible thanks to Arts Council England and the National Lottery Heritage Fund. Herefordshire's a Great Place is currently running a focused programme of Culture and Wellbeing work, featuring training; partnership work and sharing best practice. Get in touch to find out more.
Also check out this great Arts, Health and Wellbeing training opportunity from Meadow Arts: www.meadowarts.org/events/arts-health-wellbeing-training