15/03/2020
We've made the difficult decision to postpone the Pride of Place 2020 conference due to growing concerns around the Coronavirus outbreak.
While we haven't reached this decision easily, it's really important to us that speakers and delegates, many of whom are due to travel from across the UK, do not feel at risk. Everyone who has booked will receive a full refund. 
We're rescheduling the event to take place later this year and will be back in touch with details. One thing we are already planning is a digital resource (films, online toolkit) designed for rural arts, heritage and cultural organisations and practitioners. 
With thanks,
The Herefordshire's a Great Place team
Are rural areas getting a fair bite of the apple? The Pride of Place 2020 conference, on Thursday 26th March, is an arts, heritage and culture conversation in the heart of Herefordshire.
Taking place in venues across Hereford city, this one-day event is the place to discuss culture-led rural regeneration with policy-makers, funders and cultural leaders. You'll be in the room for innovative ideas, network with key organisations, and get your crucial questions answered.
Talks + Panels:
The Pride of Place 2020 programme is designed to dig a little deeper into the role arts and heritage play in rural places across the UK, and better understand how national policies and place-making schemes translate for communities outside of urban centres.
The day will feature talks from Laura Dyer, Deputy Chief Executive, Places & Engagement, Arts Council England and Professor Simon Pemberton, author of Rural Regeneration in the UK.
There'll be conversations with Rosie Millard, Chair of BBC Children in Need, and Justine Wheatley, Chief Executive of PEAK, the arts organisation that works creatively with professional artists and rural communities.
We'll also hear about recent work of rural Great Place Schemes (Great Place: Lakes and Dales, Northern Heartlands, Herefordshire's a Great Place), and take part in workshops that explore Creating Cultural Places and Spaces; Supporting for Creative Young People; Data & Meaningful Digital.
Speakers:
Laura Dyer MBE leads the delivery of the Arts Council's second strategic goal: that everyone has the opportunity to experience and to be inspired by the arts, museums and libraries. She also leads on the growing agenda around local government, devolution and place-making, as well as overall leadership of all five of the Arts Council's area teams.
Before joining the Arts Council, Laura was Chief Executive of East Midlands Arts Board. Until 2010, when she became Executive Director Midlands and South West, she held the post of Executive Director, East Midlands. During her time in the East Midlands, Laura led a capital development programme which transformed the region's cultural landscape, with a total investment of over £130 million creating six new arts and cultural facilities.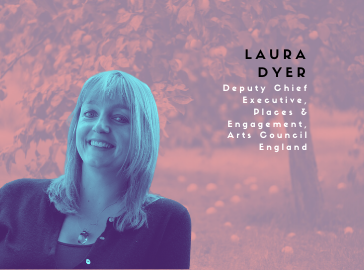 Simon Pemberton is a professor of Human Geography at Keele University. His PhD was in Human Geography and on the subject of Local Government Reorganisation in Wales (1996).
During his career, Simon has worked on several post-doctoral research projects including 'Partnership Working in Rural Regeneration' before becoming Head of Regeneration for a local authority in North Wales. After four years in practice, Simon moved to become Director of the Merseyside Social Inclusion Observatory at the University of Liverpool between 2004 and 2010. Subsequently, he moved to the Centre for Urban and Regional Studies (CURS) at the University of Birmingham and was Interim Director between 2012 and 2013.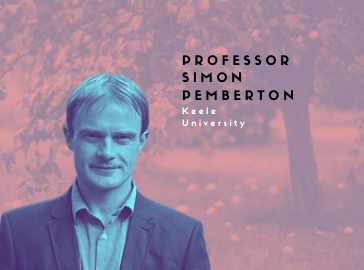 Rosie Millard is a journalist, broadcaster, author, CEO of Children & The Arts and Chair of BBC Children in Need. She was previously Chair of Hull UK City of Culture 2017, for which she was awarded an OBE.
Rosie was the BBC's Arts Correspondent for a decade and became a familiar face reporting on arts, culture and showbiz across the network on radio and television. She has been a Trustee of the Carnegie (UK) Foundation, Home Live Art and Modern Art Oxford. Rosie has also served as a primary school governor in Hull and helps run a Brownies pack near her home in central London, where she lives with her husband and four children.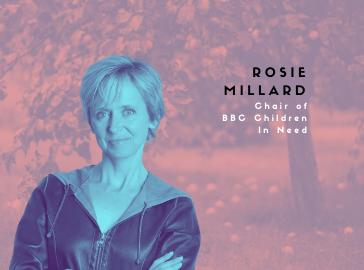 For more infomation about Pride of Place 2020 you can get in touch with Jacqui Grange, Conference Co-ordinator, on 01432 344039 or jacquig@ruralmedia.co.uk. Tickets, including refreshments and lunch, are available via Eventbrite. To find out about concessions, please get in touch with greatplace@ruralmedia.co.uk.
Follow Herefordshire's a Great Place on social for news and updates.
Partners & Supporters