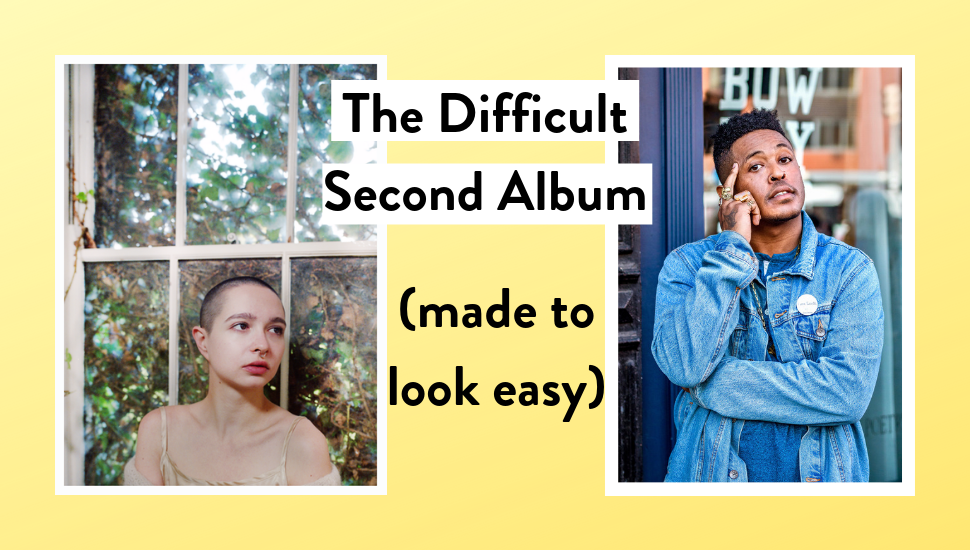 In the music industry The Difficult Second Album concept is well-known.
Back when people used to make albums, you'd made your first album by taking every cool riff, every moment of happiness or teenage heartbreak, every great line that dropped into your head while catching the 207 back from work – you took all of that and stuffed it in to 12 songs. Then it is released and the label wants you to do it all over again. And you've got 11 months, lads.
Poets, arguably, aren't weighed by quite the same burden. Probably in part because, as aging rock'n'rollers get balder, fatter or alarmingly thinner, no-one really wants to hear what a mid-life crisis in skinny jeans thinks a teenager thinks is sexy.
This hasn't been fact checked but poets have forever to write the perfect verse, because, well, it matters less when they do it. Robert Frost didn't stop by the woods on a snowy evening until he was 48. That's not say following initial success, or indeed initial failure, isn't a daunting challenge in and of itself for a poet as well.
At Ledbury Poetry Festival there is a biannual competition to reward writers who run that gauntlet.
The prestigious Ledbury Forte Poetry Prize for Second Collections judges works from mid-career poets published Britain and Ireland.
In the words of Penned in the Margins editor Tom Chivers it seeks work "that might otherwise fall down the gap between the excitement of the new and the confidence of the established".
Hat tips and £5,000 in prize money are reserved for collections that are "dangerous, risk-taking liberating and wildly ambitious," he adds.
The 2019 shortlist has just been announced and it features pages of musicality, intelligence and an elegiac sequence to the victims the mass-shooting in Orlando.
Judges Lachlan Mackinnon and Linda Gregerson will announce the winner at the festival when it returns to takeover the Herefordshire market town of Ledbury this July.
Until then, here is a run down of the (very good-looking) six-person shortlist, along with a breakdown from US poet Gregerson on why they made the cut.
A K Blakemore - Fondue (Offord Road Books, 2018, RRP £10)
"Uninhibited, uncensored, dazzling in its varieties of rhetorical address, Fondue would seem to have reinvented the lyric from scratch. A. K. Blakemore is a magician of shimmering concision, fierce intellect, and disarming juxtapositions. She dares us to be joyful, and at risk."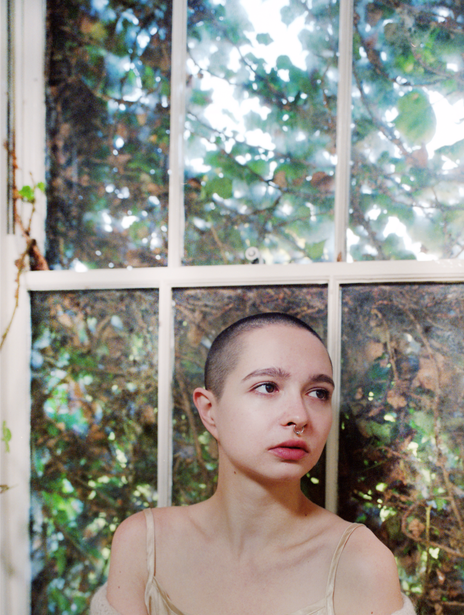 Adam O'Riordan - A Herring Famine (Chatto & Windus, 2017, RRP £10)
"Notable for their breadth of compassion and depth of historical imagination, the fine lyrics in A Herring Famine are also emphatically of their present moment. O'Riordan is a master of cadence and immediacy: his uses of musical echo are at once consolatory and subtly unsettling."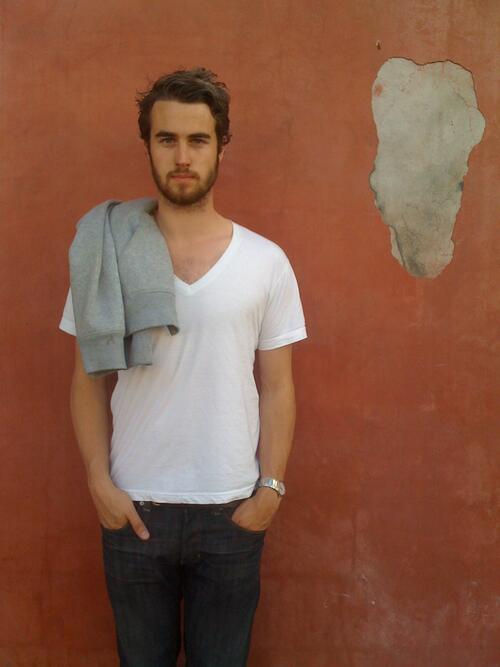 Danez Smith - Don't Call Us Dead (Chatto& Windus, 2018, RRP £10.99)
"'Do you know what it's like to live / on land who loves you back?' In the extended sequence that launches Don't Call Us Dead, Danez Smith imagines just such a land for the black boys who have died by violence in our time: the violence of vigilantism, of police brutality, of stigmatized poverty and illness, of despair. From a bitter landscape, this unblinking sequence manages to wrest a celebration of black lives."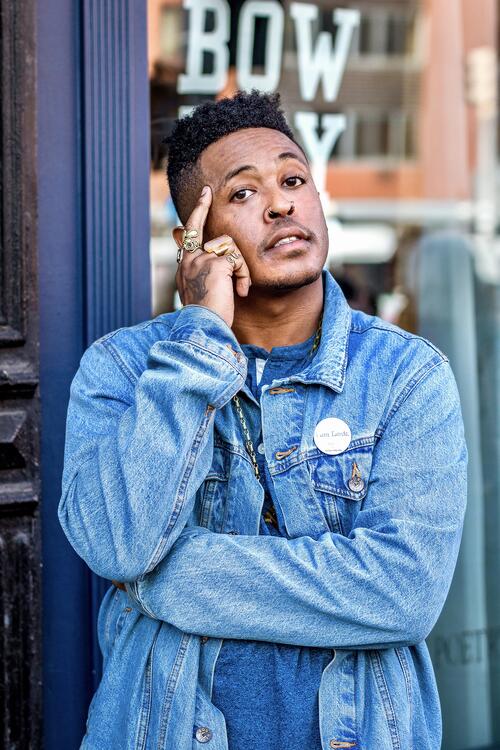 David Tait - The AQI (Smith Doorstop, RRP £9.95)
"The AQI, or Air Quality Index, is at once a measure of our depredations and our dependency, phenomena that Tait meticulously traces throughout his wide-ranging new collection of poems. A suite of poems set in China sets the immanent unliveability of our planet in stark relief; an elegiac sequence to the victims of a hate crime in Orlando forges a powerful tribute to love.."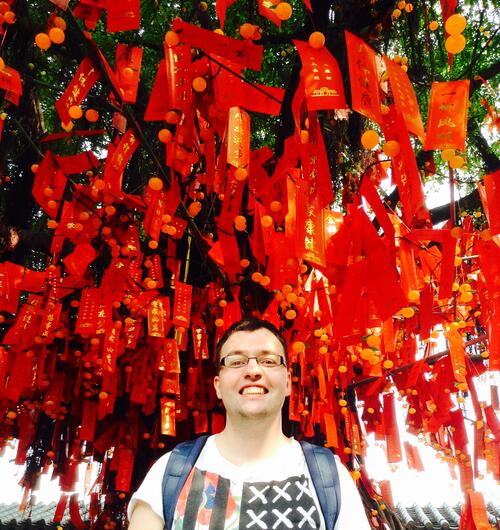 James Womack - On Trust: A Book of Lies (Carcanet, 2017, RRP £9.99)
"True to its title, On Trust: A Book of Lies explores the metamorphic landscapes of shifting allegiance and unstable epistemologies. Writing a cunning jazz line in one poem and a supple passage of lyric prose in the next, Womak matches limberness of method to his ambitious subject: the shifting instabilities of character, circumstance, and faith."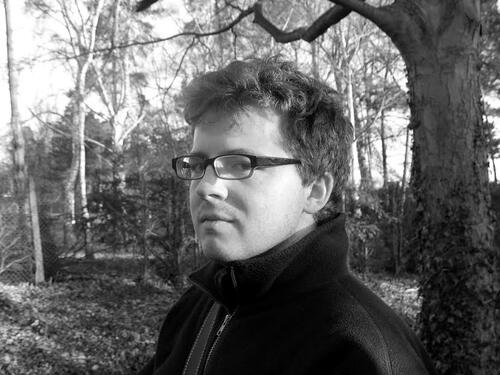 Rory Waterman - Sarajevo Roses (Carcanet, 2017, RRP £7.99)
"Very few poets can bring to the lives of others the same devout attention we tend to bestow upon ourselves: Rory Waterman is just such a poet. Whether their site of meditation is an abandoned colliery or a much-marketed urban vista, the exquisite lyrics of Sarajevo Roses are imbued with mindfulness. Suppleness of poetic line matches suppleness of spirit."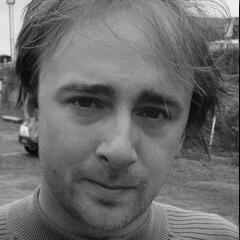 The 2019 Ledbury Poetry Festival runs from July 5 to 14.
Alongside past and present Poet Laureates - Simon Armitage, Carol Ann Duffy and Andrew Motion will all be coming to Herefordshire this summer - Margaret Attwood, Ilya Kaminsky and Ishion Hutchinson will perform live. Sandeep Parmar is the Festival Poet in Residence. There will be community workshops; late night shows; the return of Versopolis Poetry; and a one-day conference on former Ledbury resident Elizabeth Barrett-Browning.
Visit www.poetry-festival.co.uk follow the festival on Facebook to stay up-to-date.