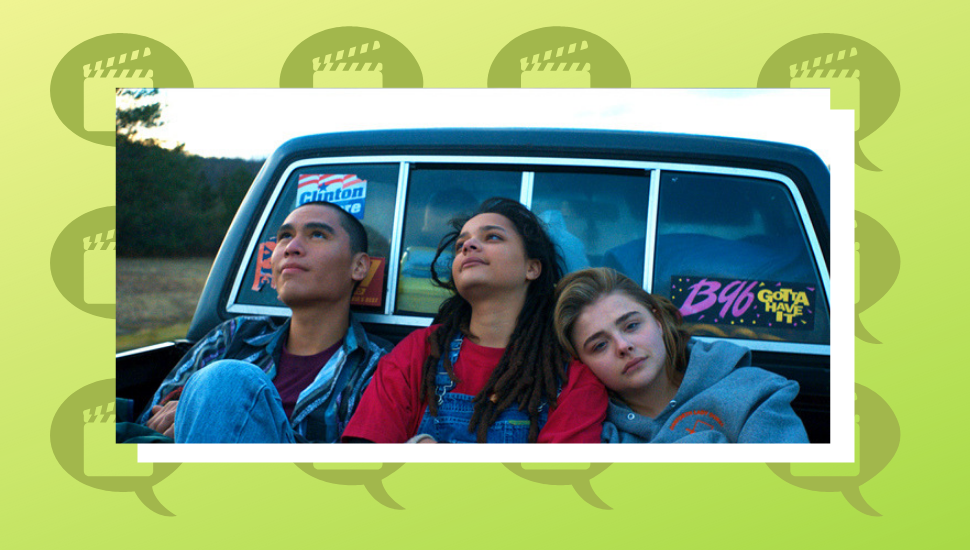 Just 14% of UK directors in the UK are women. Kathryn Bigelow remains the only female Best Director winner at the Oscars. And in 2015, when the F-Rating scheme was created, less than five percent the top 250 films were written by women. 
Borderlines, Herefordshire's impressive rural film festival, adopted the F-Rating system as a way of shining a light on work done by women in the industry. At the 2019 festival (March 1 to 17), you'll find a wealth of F-Rated and Triple F-Rated releases and previews. 
It works like this: films get the F-Rated stamp when it has been either directed by a woman or written by a woman. If it's written and directed by a woman, with a female lead in a prominent role, it rises to Triple F-Rating.
Borderlines programmer Jonny Courtney, from the Independent Cinema Office, said: "Over 30% of the films in this year's programme meet the F-Rated standard, and we are also showcasing a great many female-fronted films: with Out of Blue, Ash is Purest White, Wild Rose, Girls of the Sun, Eighth Grade, In Fabric, The Third Wife, Too Late to Die Young, Styx and many more led by women and girls in complex and dynamic roles.
"Whilst it is taking time for true equality of representation to occur behind the camera, these films suggest that writers and directors are waking up to the wide variety of women's stories that urgently need to be told."
Here's a list all the Triple F-Rated films you can see at Borderlines 2019.
Too Late To Die Young (15)
Director: Dominga Sotomayor Castillo
Starring: Demian Hernández, Antar Machado, Magdalena Tótoro
The German Sisters (15)
Director: Margarethe von Trotta
Starring: Jutta Lampe, Barbara Sukowa, Rüdiger Vogler
Girls of the Sun (15)
Starring: Golshifteh Farahani, Emmanuelle Bercot, Zübeyde Bulut
The Lost Honour of Katharina Blum (12)
Director: Margarethe von Trotta, Volker Schlöndorff
Starring: Angela Winkler, Mario Adorf, Dieter Laser
The Miseducation of Cameron Post (15)
Director: Desiree Akhavan
Starring: Chloë Grace Moretz, Sasha Lane, Forrest Goodluck, Jennifer Ehle
Out of Blue (15)
Starring: Patricia Clarkson, James Caan, Jacki Weaver, Toby Jones
Rafiki (12a)
Starring: Samantha Mugatsia, Neville Misati, Nice Githinji
ROSA LUXEMBURG (PG)
Director: Margarethe von Trotta
Starring: Barbara Sukowa, Daniel Olbrychski, Otto Sander
SECOND AWAKENING OF CHRISTA KLAGES (15)
Director: Margarethe von Trotta
Starring: Tina Engel, Silvia Reize, Katharina Thalbach
The Third Wife (15)
Starring: Long Le Vu, Mai Thu Huong Maya, Nguyen Phuong Tra My