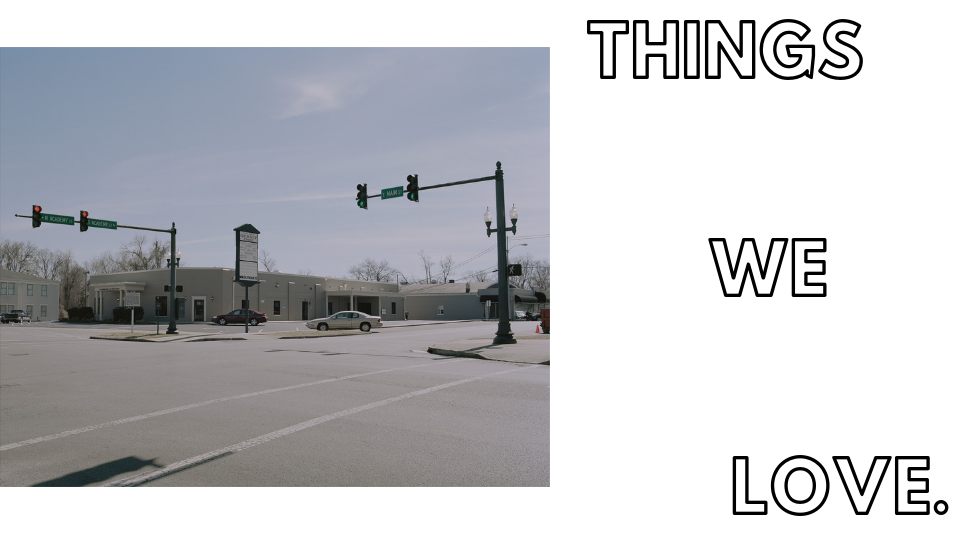 Following a certain confession box scene in Fleabag, The Church is having a bit of a moment.
But even at its most iconic contemporary Christianity in the UK has always leant more towards the charmingly threadbare Werther's Original aesthetic than the high-budget, fire and brimstone preachers across the Atlantic, whose sermons often come complete with head-mics, TV channels and abortion clinic picket lines.
When Herefordshire-based photographer and Loupe Magazine online editor Harry Flook turned away from his own religious upbringing, he turned his lens on the above, with a focus on the atheist communities of Tennessee.
Tennessee is a Bible Belt state where highway billboards are as likely to sell the keys to saving your mortal soul as they are BigMacs. To be irreligious in this part of America is seen as an act of rebellion; cause to question not only your moral standing but, in certain cases, your legal one.
When Harry embedded himself within a community of atheists and people 'Recovering From Religion' in the heart of Christian Tennessee, the result is stunning series in photojournalism called Beyond What Is Written.
It's this month's Things We Love.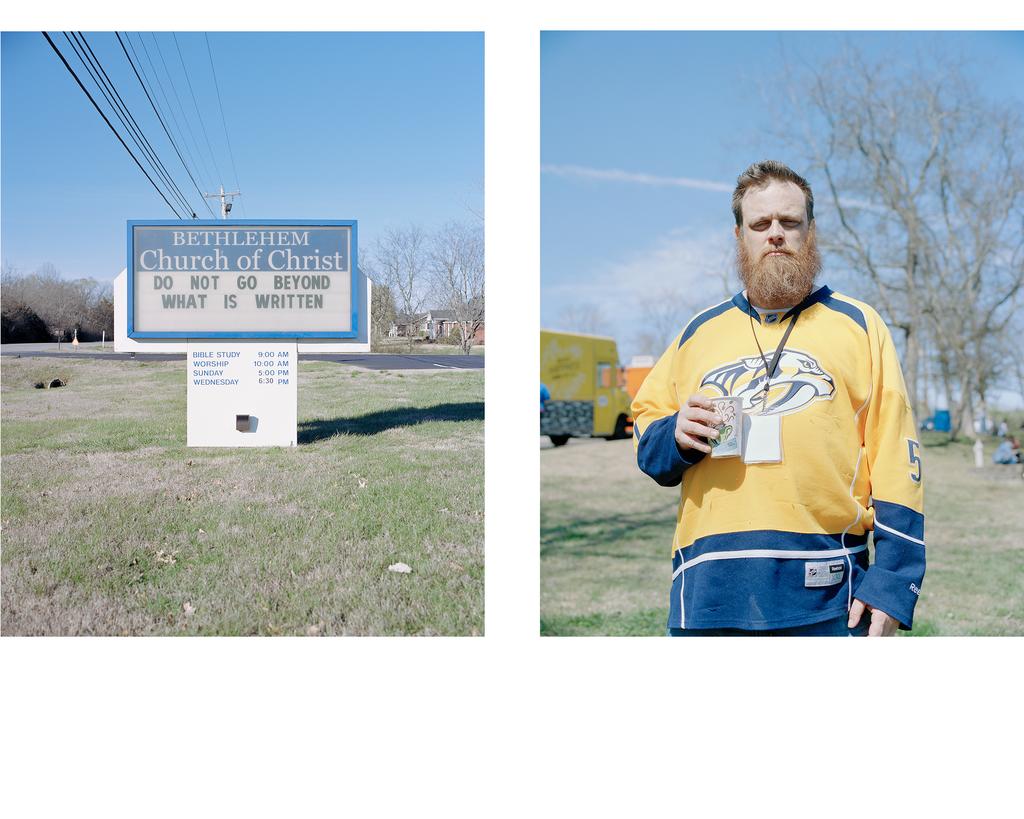 It's screamed at you from every street corner. When the majority of the culture around you is religious, and overtly so, it can be quite alienating.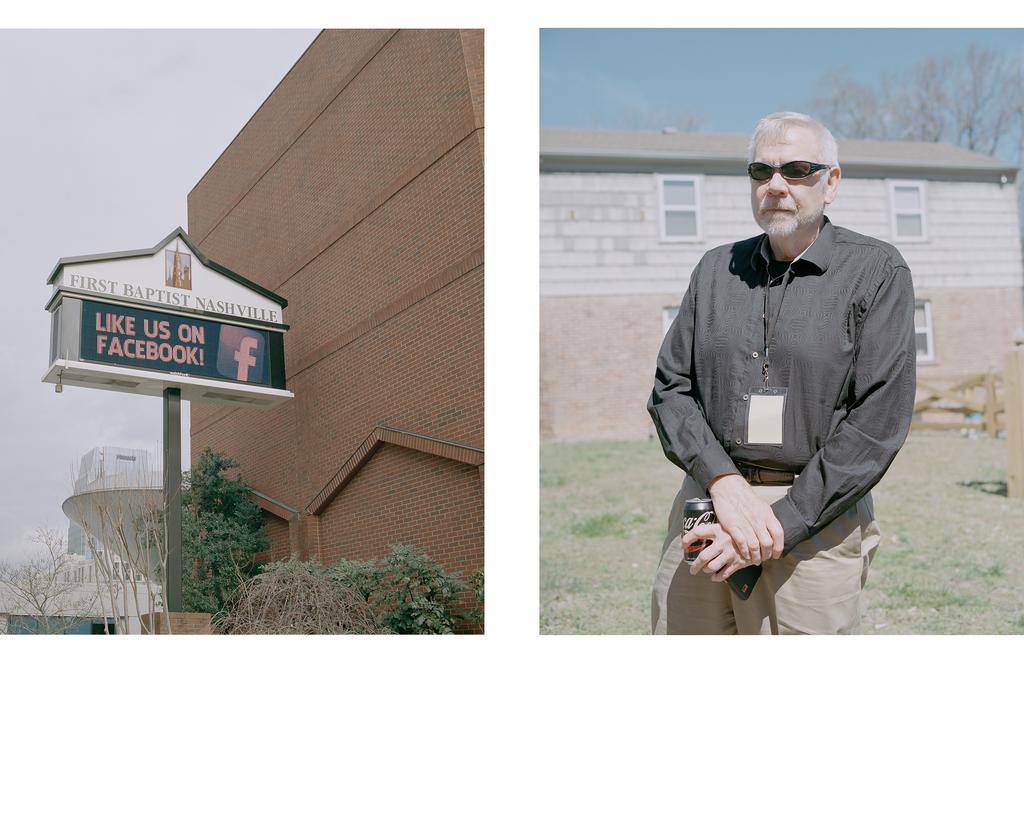 The billboards are incredible. Honestly that hard-sell religion always left me a little uncomfortable. As someone who was brought up around religion, how did they make you feel? What do you think about the way churches over there are happy to engage people in the same way other 'businesses' do?
Harry: It was a picture of a billboard in Alabama that first sparked my desire to go to America. It read 'Go to Church or the Devil will get you!'
Something about the scale and intensity of their religious expression is turned up a notch. It's screamed at you from every street corner. Even though I knew what to expect, it was surprising.
But, being that I was there as a documentarian, the billboards were more thrilling than unnerving. It was reassuring to discover there was plenty to point my camera at, that the trip hadn't been made in vein. The idea behind pairing the signs with the local irreligious population is to show how religion is still the backdrop to their lives, even if they're personally separate from it. I guess it points to that discomfort, a constant reminder that they're the exceptions to the rule.
What was your favourite slogan? (I'm a big fan of 'work hard, pray hard')
I think you nailed it with that one. Though I also like 'The Scandal of Grace: A New Series', it sounds like a naff Netflix drama.
If you want to photograph Presbyterians, you find a Presbyterian church. If you want to photograph Baptists, you find a local minister. When you wanted to document a community who are defined by their lack of affiliation to a religion – how did you find those people?
I was really lucky. A lovely couple called Gayle and Elliot put me up for the month of my stay and gave me access to their community of non-religious. It meant most people opened up quickly, and were really interested in the work I was doing, so that helped.
The series seems to catch a sense of the contrast between what look like dusty, rural towns – and the big promises of religion. How do you go about putting that on film?
That's an interesting read on the project. It might come across like that in the images, but it wasn't my deliberate intention. Maybe 'sparse' is more accurate? 
I think a lot of it comes down to my own visual sensibility, and the kind of things that I'm drawn to make pictures of. Most of the places I visited actually weren't that poor, in fact most were pretty wealthy and very well-kept. The money they've got to pile into churches there is astonishing. And I think is evidenced throughout.  
What's your most indispensable item on a road trip like that?
 It's going to sound incredibly obvious, but the camera. I shot the whole thing on a medium format, which is a kind of slow clunky thing to work with. That often was enough to break the ice and put people at ease.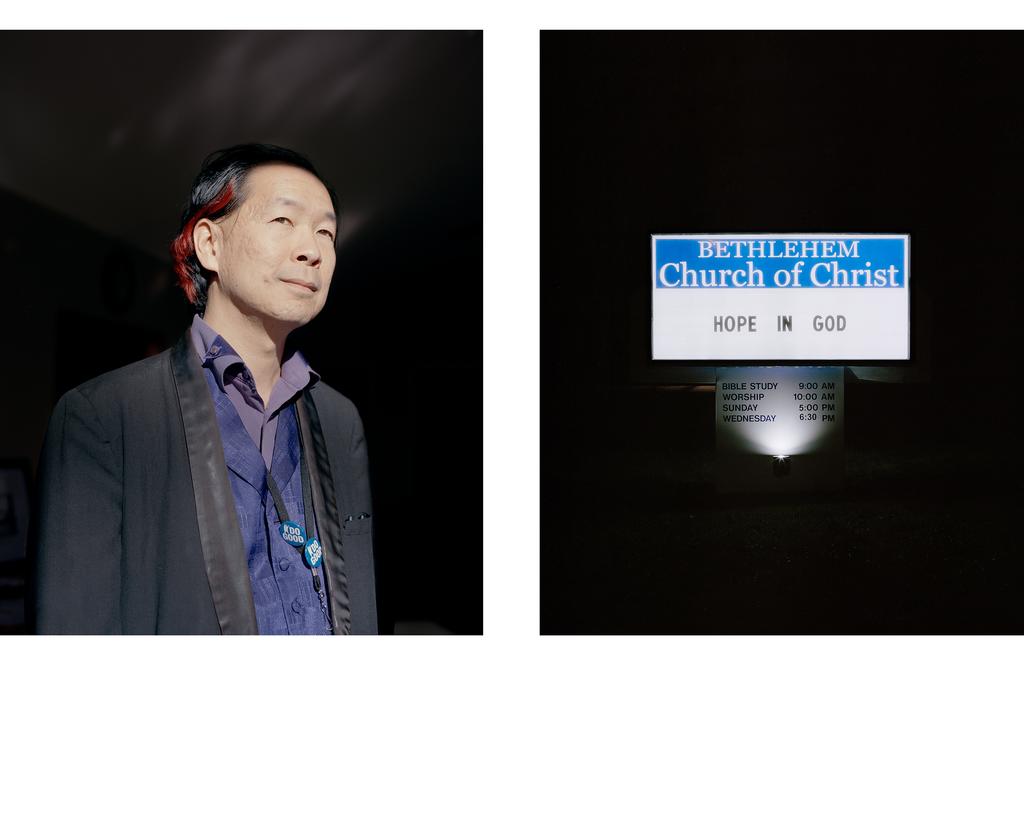 I know you've tagged a number of the pics #community. For the individuals you met, how did their decision to – and its weird to write this – come out as non-religious affect their family relationships, and how important is that idea of building a community amongst fellow atheists and agnostics in their town?
The community aspect is incredibly important, it's the idea that drives the whole series.
When the majority of the culture around you is religious, and overtly so, it can be quite alienating. They've essentially taken the best parts of the church, i.e. the community, and built it without the religious beliefs attached.
They attend irreligious Sunday Assembly's, Freethinkers coffee mornings and even have a 'nones' convention. I was super privileged to have been so welcomed, and met some amazing people during my stay. It's a great thing they've managed.
 The point you raise about 'coming out' is really the sticking point for a lot of them. Many find that their relationships with friends and sometimes even family break down after leaving their church.
Religious belief can be so foundational to your entire worldview that it's difficult for some to look past. It's seen as a sort of betrayal, and framed by the church as an incredibly selfish act. In a study I read, Atheists were shown to be trusted by the religious just slightly less than rapists. So it can get pretty bad.
To give a concrete example, I spoke to a guy whose wife left him after he confessed his doubts, and he was in the process of fighting a court ruling which stopped him from seeing his kids, after he was said to be a poor role model as an atheist. The lady I was staying with, Gayle, also told me her marriage broke down when her children began doubting their faith and she - after months of intense research and soul searching - followed suit.
Honestly - how good were the BBQ ribs in Tennessee? 
My god, as a vegetarian who took a break for the trip, all meat was pretty amazing.
I used the excuse that I didn't want to be rude as the people I was staying with were cooking, but I went to town with it. Bacon double cheeseburgers, ribs, steaks, the whole works....
If you were going to continue the theme elsewhere – money's no object - what community would you most want to embed yourself in for documentary project on religion?
 That's a good question. I'm keen to find some weird intersection between tech and religion.
I suppose there's scientology, but that's been pretty well covered already, I've definitely heard of some kind of techno-religions, people who think that technology is some path to enlightenment. I'm sure there's something there, maybe it needs some more research.
Going away from BWIW but one I like to ask people – do you collect anything?
I'm actually pretty cut throat when it comes to stuff. I don't get very sentimental. But postcards are becoming a little obsession of mine.
In 140 characters or less - what's Loupe Mag?
A free print mag which goes out to 10000 people. We choose to give that platform to new work from deserving photographers across varied genres.
It's something I'm very proud to be part of.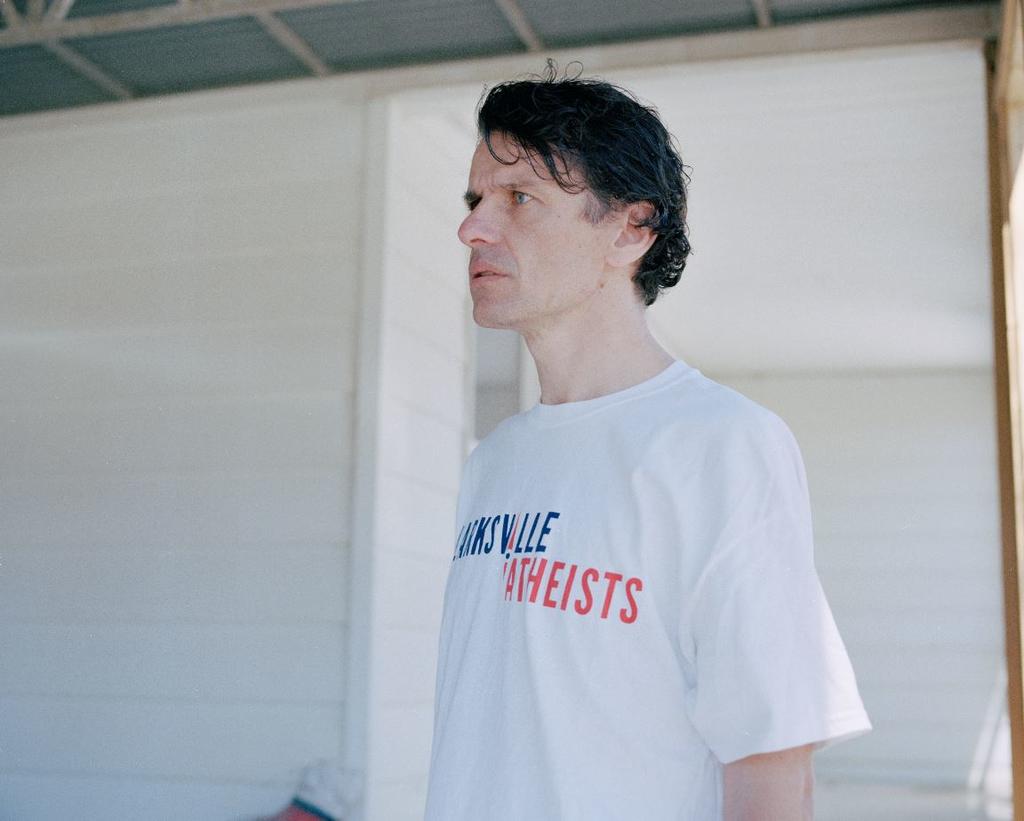 Harry Flook is a photographer, writer and teaching assistant working in Hereford. As online editor for Loupe magazine, he creates and curates the web content, alongside feature writing for other magazines. As well Beyond What Is Written, and another series looking at religion Apostate, he has been working on a commission for the Welsh National Assembly and Ffotogallery celebrating Wales' welcoming attitude toward refugees.
Find him on Instragram at @harryflook and as @luceandharry.