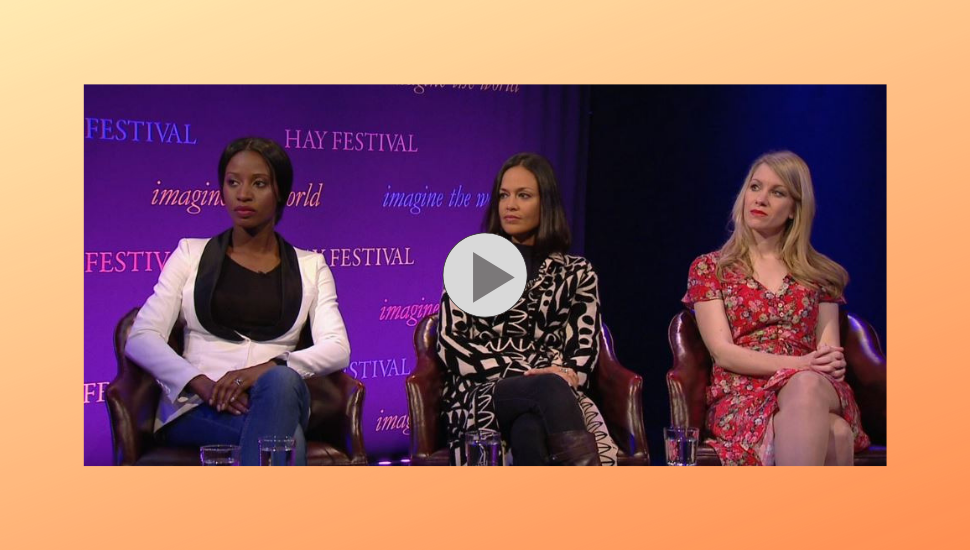 Missing Hay Festival? Find yourself pottering around the house getting in to intense moral debates with the houseplants? Well this might help you get your fix.
As part of the 100 Women project, the BBC filmed a discussion at the Festival last weekend basically deciding whether or not it's okay to dance to Thriller in 2019 (and, importantly, who decides what is okay).
"Tainted Love: Should we boycott controversial artists?" aired today on BBC News, but is repeating tonight and tomorrow at 4.30pm. The 2019 Hay Festival is also now live in audio and video form on the Hay Player.
Chaired by Aasmah Mir, the Tainted Love panel featured Indian poet and *checks notes* cricket blogger Tishani Doshi, Liberian She Would Be King author Wyétu Moore and Mash Report comedian Rachel Parris.
It's worth a listen. All three women are clearly continuing to reckon with what #MeToo means both personally - from Parris' wedding reception playlist politics, to allegations messing irrevocably with Moore's own "desire for escapism" – and as professional artists working in far-from-perfect industries.
Talking about the recent rise in 'morality clauses' in contracts, Moore said: "Most people don't want to lose their money. So even if it isn't noble to say 'I don't want to be predatory because I don't want to be poor,' if it does hinder those [bad] actions, it's difficult for me to look at it as not being progressive in some way."
Whether or not you think #CancelCulture has tipped towards the detrimental – "I'm never for throwing someone off the mountain…I have never looked to artists for moral codes or conduct" (Doshi) – or you want to hear how female comedians are using WhatsApp groups to stay safe on the road, it's an interesting conversation for anyone working in the arts, or indeed trying to make the arts a better place to work.
Can, and should, you separate the art from the artist? What if it's Roald Dahl? Would you be comfortable signing a morality clause, shaping what you could say or how you act in public, if it was put in front of you by a top publisher, or gallery, or film studio?
Things may be necessarily messy right now, but in order to continue moving things forward listening's not a bad place to start.
You can do that on iPlayer by clicking the image at the top of this page – or by paying the criminally cheap fee of £10 and getting a year's access to a seemingly endless video library of Hay talks. The 2019 videos are now online, with talks from the likes of Carole Cadwalladr and Stephen Fry, or you can dive in to the archives and get hear from Maya Angelou or Christopher Hitchens.