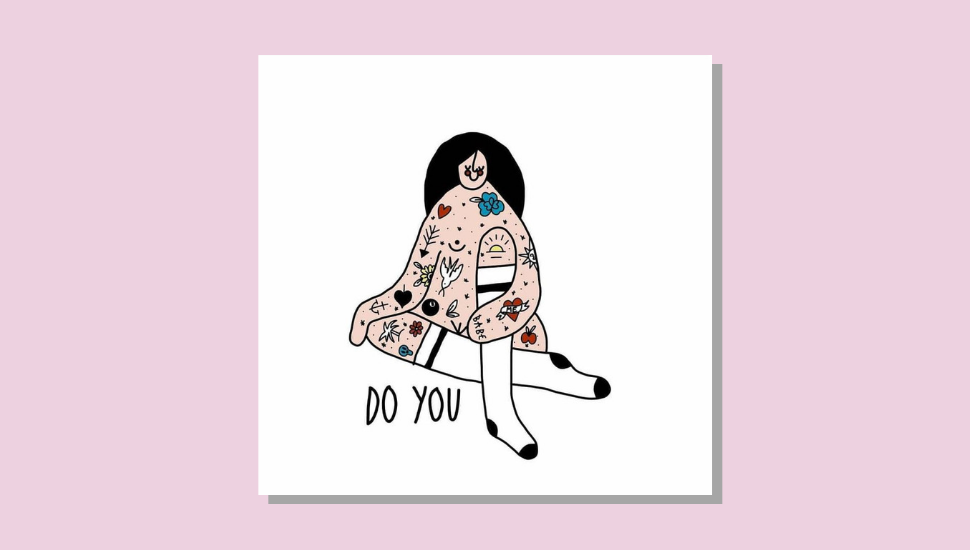 Valentine's Day is the most/least romantic day of the calendar year. If you're single, you're getting the sympathy head-tilt from patronising couples all day. And if you're in a couple – patronising or otherwise – you spend the day going from scooping up the dregs of the petrol station flower selection because you didn't plan ahead for a day that really has no meaning, to panic-buying Eurostar tickets to Paris with money you don't have just so you can avoid an awkward dinner.
In many ways and for many people the whole thing is as much about stress as it is celebration.
*Joan Rivers Voice* Love, amirite?
Thankfully Em Swish is here with the kind of modern, hilarious, love-and-life-affirming graphics to shake you back to reality one hairy-legged illustration at a time. And then remind you to love yourself a little. (Not like that.)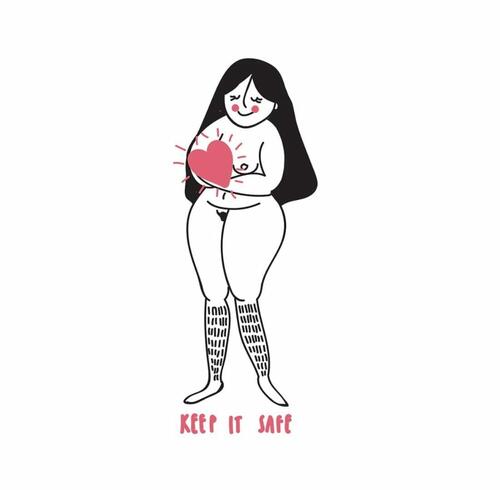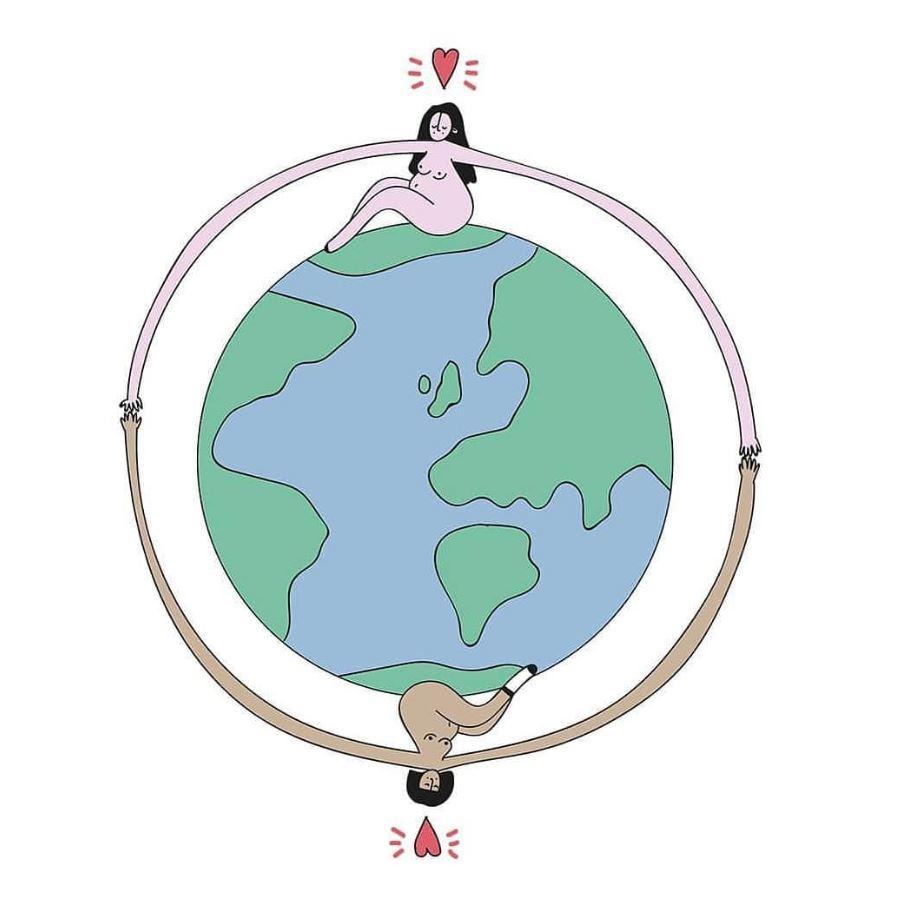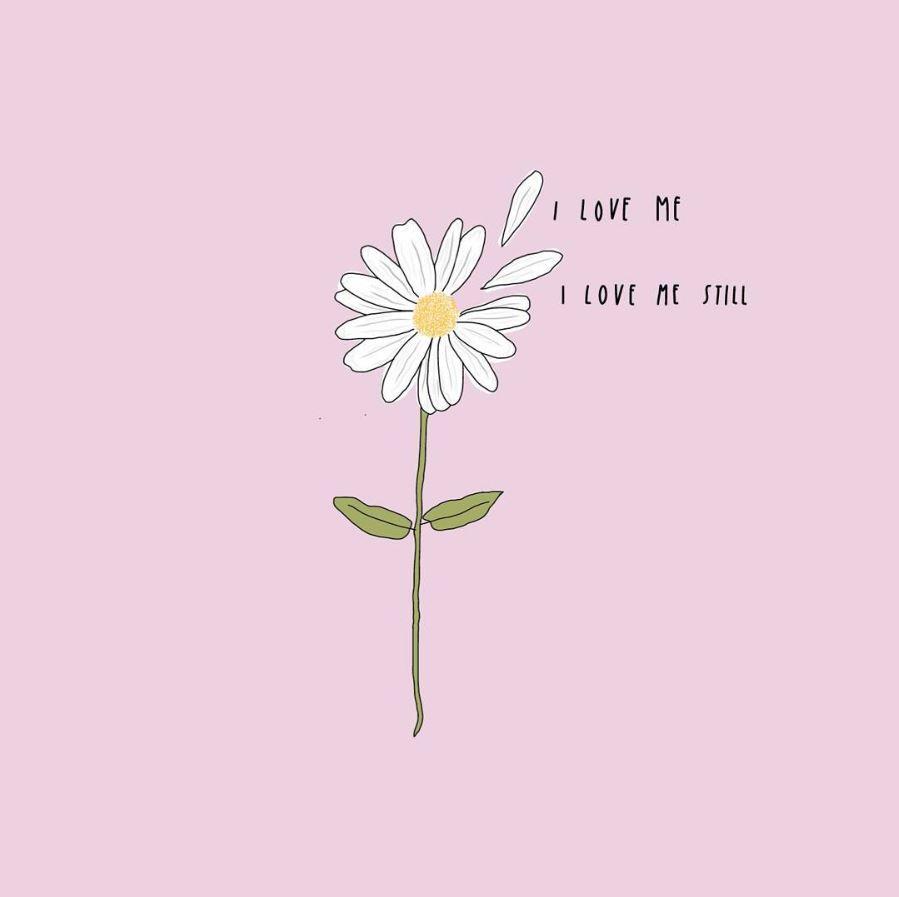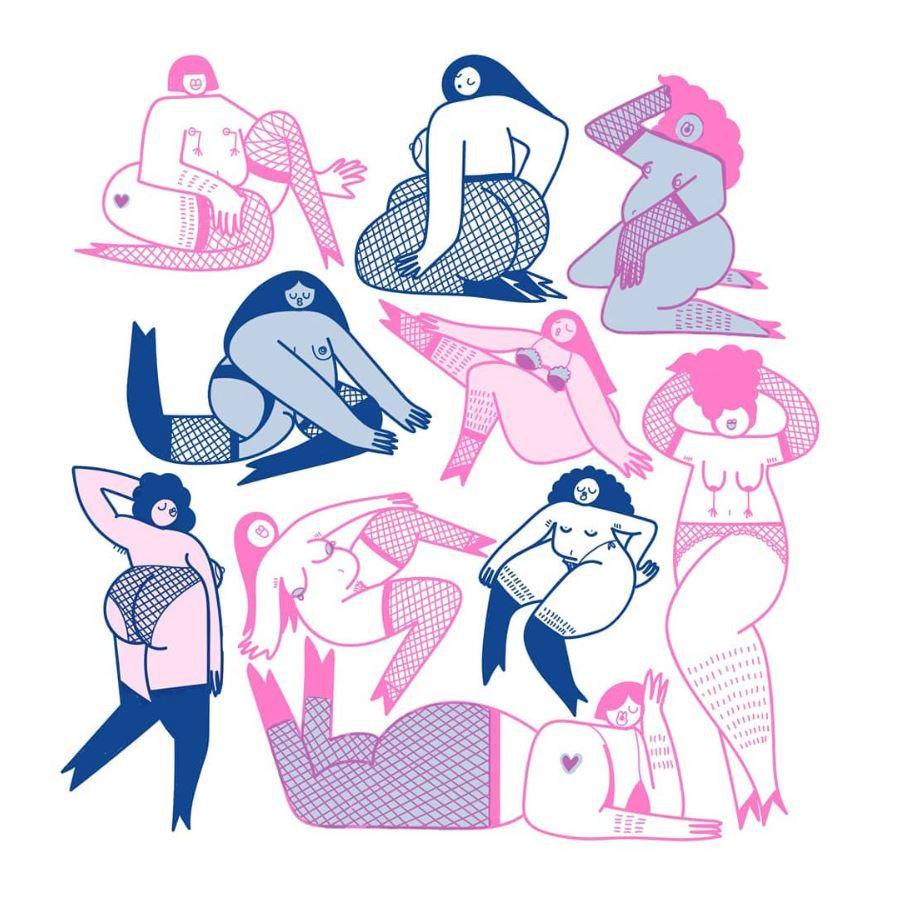 We spoke with Em about her work and how Valentine's Day starts at home: 
Where do your characters start from?
A thought or feeling. I generally think of the body language I would use at that time, or reflect on something from nature, and have fun creating the illustration from there.
What do you enjoy drawing more, flowers or body hair?
Maybe flowers with body hair?!
Is it easier to talk more honestly – and, weirdly, more personally – about messages like body positivity and mental health in illustrations because the characters look less like us?
I generally have no issues with being as honest as possible about my mental health! I hope I create illustrations as a varied representation that we could all relate to.
Three things people should try if they find themselves needing a little self care on V-Day?
I'd say:
1) write a list of all the things you like about yourself and read them over a couple of times to remind yourself of the awesome qualities that make you 'you'
2) make plans with family or friends – it's not just romantic love that is valid, good friendships and support systems are vital so any excuse to enjoy the company of those you care about, and who care about you!
3) there's no need to feel any pressure on Valentine's Day to behave like it isn't just like any other day… so you could just completely push it out of your brain and focus on just having a great day in general!
If you could sketch anyone in the world - living or dead - for an Alternative Valentine's Day Card who would it be, and what would the tagline say?
Maybe Bill Murray? Netflix and Bill? Bill just chilling out watching Groundhog Day or something…
Not to ask you to choose between your babies, but well, I am. Do you have a favourite character you've drawn? (and what do you they'd be doing this V-Day).
I don't know if I have a personal favourite, but I think my illustration 'Alone But Not Lonely' is a good reminder for those who might find themselves on their own this Valentine's Day. There's great comfort in learning to enjoy your own company. I'd say she's probably just chilling out in the nude, maybe reading a book or something!
Talking Instagram; there seems to be a growing counter-narrative when it comes to the pressure the app inherently puts on by its endless scroll of Summer Bodies and Squad Goals and general aspirational living. Have you got any thoughts on using Insta and staying happy and healthy (especially, but not necessarily, on days like Valentine's Day)? And how important is it for you to know your work might drop in to peoples' feeds right at the time they need to see it?
I live by the rule that – if it doesn't make you feel good about yourself, then stop looking at it. Unfollow anything or anyone that makes you feel bad and search for things that inspire you instead.
I obviously can't control when people see my work, or if it helps with how they are feeling at that particular moment, but sometimes a gentle reminder like "I Have Made It Through All My Bad Days" can bring comfort.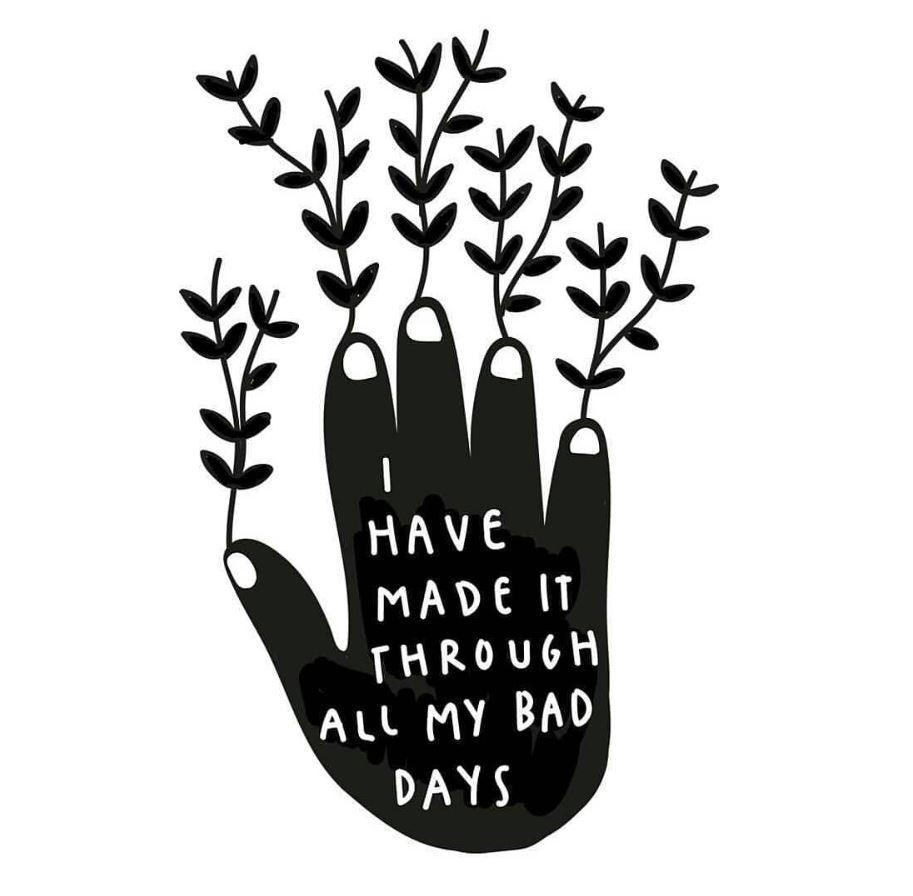 Related: is there anyone who's work/art/Insta helps pick you up when you're feeling down?
My favourite Instagram accounts at the moment are:
Where can people find more of your stuff (are you going to be at the Globe in a few weeks)?
I will be at CMYK Hay at the Globe on the 23rd of this month and, hopefully, a few others local fairs throughout the year. All my work and products can be found at emandtheearth.com.
Want to know more about the illustration fair CMYK Hay? Next week we'll be interviewing the organisers and getting their take on the state of illustration and graphic design in 2019.