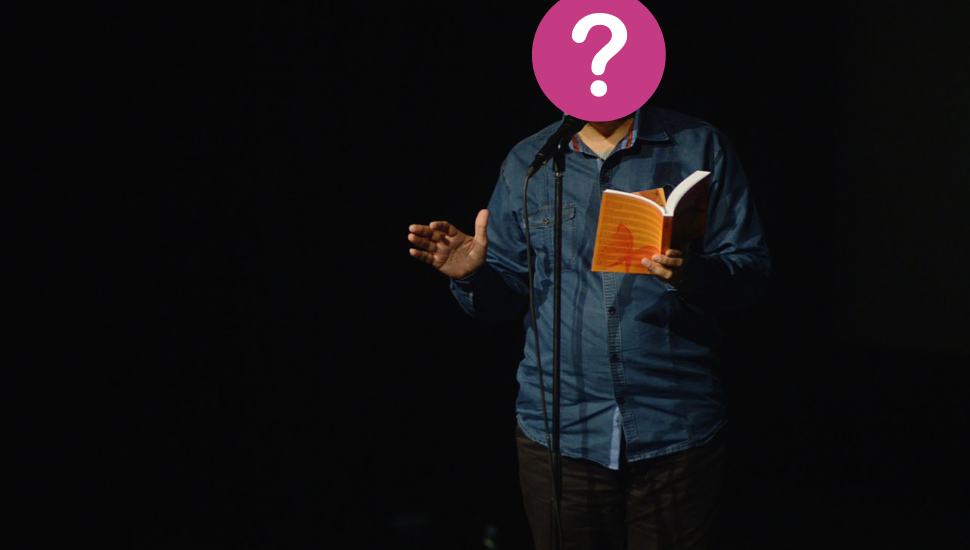 Carol Anne Duffy's ten-year reign over the rhyming couplet is drawing to a close and so it falls on a panel of esteemed poetry people to enter a room, don robes and engage in clandestine discussions before sending up a single plume of white smoke once they have elected a new Poet Laureate.
That's something different? 
Oh, okay. But the process of naming the UK's poet laureate – the royally-appointed figurehead of the spoken word – is not all that less complicated than choosing a new pope. I'd imagine there's a similar amount of red wine involved, at least.
Ledbury Poetry Festival has, in just over 20 years, become the UK's largest dedicated poetry festival. Every July poets and poetry fans descend on the south Herefordshire town for two weeks of performances, podcasts and late-night discussions over the emotive power of the definite article. Because of this their opinion matters when it comes to electing poetry's figurehead for the next ten years and the festival's artistic director,  Chloe Garner, will be among those who help suggest Mrs Duffy's successor.
When they've made a decision the panel, featuring the great and good of the literary world, will pass their decision on to the Prime Minister who will in turn pass it on to the Queen.
We spoke to Chloe about the what the Poet Laureate position means in 2018, and how you go about picking the right person in the era of #MeToo and #BlackBond.
---
Which of the past laureates has had the biggest impact on you?
John Masefield, who was born in Ledbury and was Poet Laureate from 1930 to 1967, is a really important figure. I remember being entranced as a child by the magical BBC adaptation of Box of Delights. But I only discovered John Masefield's poetry when I moved to Ledbury and started working at the Festival and now I love it, especially Sea Fever, which begins:
'I must go down to the seas again, to the lonely sea and the sky,
And all I ask is a tall ship and a star to steer her by'.
I share that yearning for the sea, though I tend to swim in the sea rather than sail on it. My grandma also loved the sea and I read this poem at her funeral.
In the age of emojis, Snapchat and lyrical rappers like Kendrick Lamar where does the role of Poet Laureate sit in contemporary culture?
This is still a royal appointment and so I guess that makes it distinctive and maybe that is why it still holds a fascination or a particular mystique. 
And because it is a public appointment the role has the potential to make a real statement about how we see ourselves as a society and who we want to see in positions of influence, responsibility or power.
Last time round I campaigned for a female poet laureate and I was delighted that Carol Ann Duffy got the role. This time round I would like to see a Black, Asian or Minority Ethnic poet as Laureate. I think this could make a real impact in terms of how the role is viewed and would also I think have a positive impact on contemporary culture.
How do you start out selecting a Poet Laureate? Is there a longlist of 'possibles', or for you is it a case of a list of one or two outstanding candidates you already have in mind?
Ledbury Poetry Festival has consulted with everyone on the festival's email list for suggestions and that has formed the basis of our list which will be discussed, along with suggestions from all the other organisations involved, at the next meeting of the committee.
Criteria for me includes poetic accomplishments, respect of peers and general public, willingness to perform at events and to come up with initiatives to engage more people with poetry.
But most importantly I think the next Laureate should be selected on the basis of who could have the greatest impact, and selecting a poet laureate who is different from all the laureates who have come before will, I think, have the most potential for change and positive action, especially around issues such as helping disadvantaged children achieve in school.
That is why I campaigned for a female laureate 10 years ago and that is why I will be arguing for a BAME person this time round.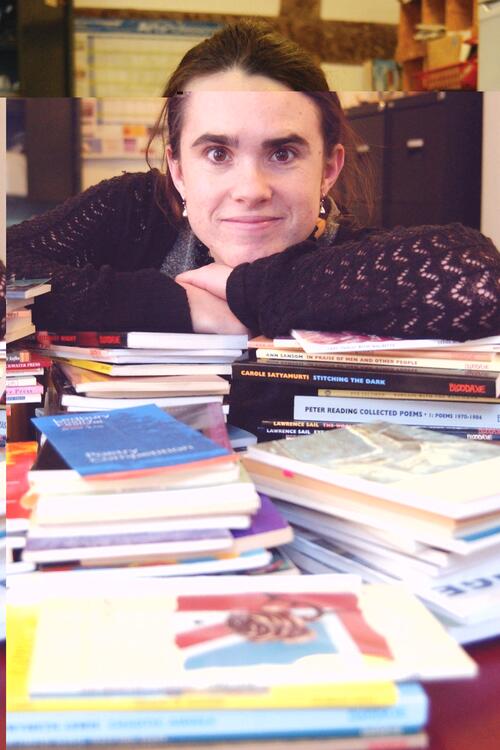 This whole process gets people talking and brings poetry towards the front end of newspapers and into the living rooms of BBC Breakfast viewers. What's the reaction to that within the poetry world? 
Great!
If you had to reduce your thinking down to three things – what are killer qualities that you're looking for in a laureate?
Someone who writes excellent poetry, is willing to go out a perform (at Ledbury Poetry Festival in particular, of course), and someone who will use the role to enable more people to discover and enjoy poetry.
I don't think it is possible for any process to identify who is the 'best' poet, but I do think it is possible to argue whose appointment could have the best impact and that seems the most important thing to me.  
Is there a minimum requirement of experience/production when it comes being named the country's poetic figurehead? And are there any young poets coming up that you've seen, maybe at Ledbury, who you think have that, I hate to say it, X-factor that could put them in this conversation in ten  years' time?
Raymond Antrobus. Liz Berry. Inua Ellams.
The list could go on and on. There are so many energetic and authentic young poets I could mention. And energetic young organisers hosting their own nights who are helping to put young poets in the spotlight. It is very exciting!
John Agard was one of a number of voices who calling for the next laureate to be black. Do you think questions of representation can spotlight the underlying ability of people from non-white/male/cis backgrounds to tell non-white/male/cis stories and connect with new audiences? 
I think poetry organisers like myself should find ways to offer a platform to voices that are not always heard.
Poetry can tell stories and offer perspectives that have been overlooked or forgotten. Recently I went to see a performance of poems from a Nine Arches Press book called Unwritten: Caribbean Poems After the First World War. It was a revelation to me. I didn't know for example that soldiers from the Caribbean were not given weapons. They had signed up to fight, but they were relegated to jobs like digging the trenches. By intentionally commissioning these poems a whole new perspective on World War One is opened up and explored and for the reader that is exciting.
The Ledbury Emerging Poetry Critics scheme was founded in 2017, in collaboration with award –winning poets Sandeep Parmar and Sarah Howe, to encourage diversity in poetry reviewing culture and support emerging critical voices from a BAME (Black, Asian and Minority Ethnic) background.
I am totally in favour of these kinds of positive actions to ensure more diversity in all areas of society and especially in positions of power and influence.
During Duffy's tenure what have been the major trends in the poetry world that you've noticed at the festival? Care to speculate on what direction poetry may head in over the next term?
I think people are more open to poetry written using a range of forms and mediums, and performance has come to be seen as a vital way to experience poetry.
Poetry can help people to process things that are happening in their lives and this is vital for well-being. So my hope in the long-term is that people will keep carrying the torch for poetry and that poetry continues to connect with people when they need it most, as well as providing great entertainment on a night out! 
Finally, how do you think you can translate a national conversations about the UK laureate into people coming along to next year's festival?
...I hope the new Poet Laureate will come to perform at Ledbury Poetry Festival!