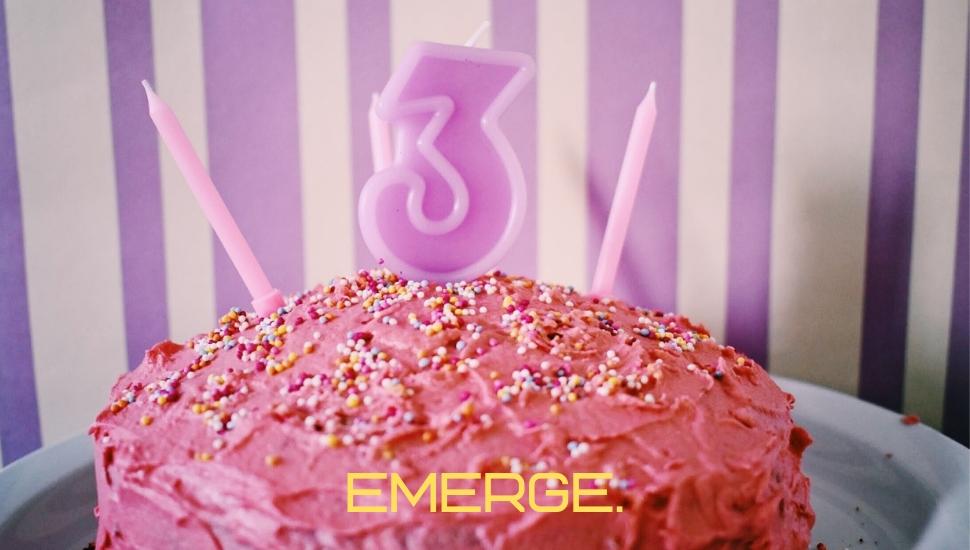 Need a break from the candy floss headaches, human-sized cuddly toys and weirdly-proportioned spray-painted 80's movie stars?
EMERGE is your perfect May Fair escapism. Final year Fine Art students currently have a pop-up show on Gormond St in Hereford (the road that cuts through to Maylord's) which is open from 11pm – 5pm.
It actually outlasts the May Fair – it'll be running until Sunday – and features everything from a beautifully-kitsch riso-printed birthday cake to oil-painted lightbulbs.
Go down now and check it out. The space is two-storeys and manned by the artists, so you can have a chat with them about their work. Here's a flavour of what's on the walls: