The LEGO Batman Cometh.
Or, more precisely, the LEGO Mozart, LEGO Emmeline Pankhurst and the LEGO Martin Luther King cometh. To Hereford. Next month. As part of a unique exhibition that takes you on a whistlestop tour through history entirely through the medium of LEGO models.
Warren Elsmore, the exhibition's creator, is an adult who plays with LEGO. In fact, he's an artist who heads up a team of artists who all get paid to play with LEGO. He has between four and five million individual pieces, and with them he creates huge installations and themed shows for prominent locations and events across the country.
This one, Brick History, tries to engage people with great and dark moments in our past in a way that they might not at a more traditional exhibition. Also it's got Mini Mozart playing a Mini Piano. It runs at the Hereford Museum and Art Gallery from March 16 to May 18, 2019. There's also a city centre LEGO tour, courtesy of Hereford BID, and the chance to get your own LEGO models on show at the exhibition.
We caught up with Warren to find out how in, an age of apps, a 90-year-old Danish toy still manages to capture the imagination, and why it's reaching new audiences on cinema screens and pub tables across the UK.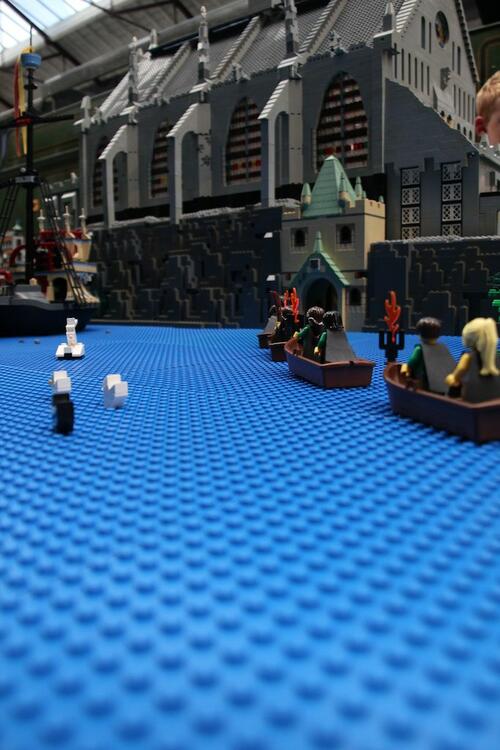 So, how many pieces of Lego have you stepped on in your professional career?
None. We wear shoes ☺
If time/money was no issue, what moment in history would you most like to recreate in Lego?
There's honestly so much to choose from, it's difficult to say. Most likely a celebration though, not a war or tragedy. Maybe something like the opening ceremony from the London 2012 Olympics – that was an amazing spectacle.
LEGO is occasionally available in some trendy pubs in the same way a deck of cards used to be. Do you think that's more to do with nostalgia or a sign that LEGO can bring people (of any age) together?
It's been proven that minds work better when the body is engaged in something, and playing with LEGO bricks fits that bill really well. LEGO bricks open a whole new avenue of creation and interaction between people – which is a great fit with a pub.
How can your models help audiences engage with history in a different way?
I hope LEGO models can bring in a new audience that perhaps wouldn't be so interested in history on its own. Nearly everyone has a connection with LEGO somehow, so we hope that we can use that connection to engage them.
Where have your exhibitions been held? And what effect does the room have on how people experience them?
We've had exhibitions all over the UK (and beyond) and the venue really does limit some of the models we've been able to display. We have a model of the Forth Road Bridge, for instance, that weights about 250kg, so we have to be really careful about floor loading. Most recently though, we've had a series of exhibitions in castles owned by Historic Environment Scotland. That gave us some real challenges – making sure we could get models (and display items) up spiral staircases.
Most people's experiences with Lego include instructions. Talk us through how you create these amazing models and scenes; what's the process, how long do they take, what are the biggest challenges?
How we design a model really varies depending on the model itself. Some of them are 'free builds' – we'll just go where our imagination or sources take us. Everyone that works for me has a good understanding of all the LEGO elements available in their head. With a stock of around 4 to 5 million elements in stock (all sorted!) it's not too hard to find the right pieces we need.
Some models (especially those with instructions in a book) are designed completely digitally first. We use a special LEGO Computer Aided Design package to allow us to build in the computer first, then check it works in real life afterwards. The biggest challenge with these is not using parts that don't exist in the colour you want to use.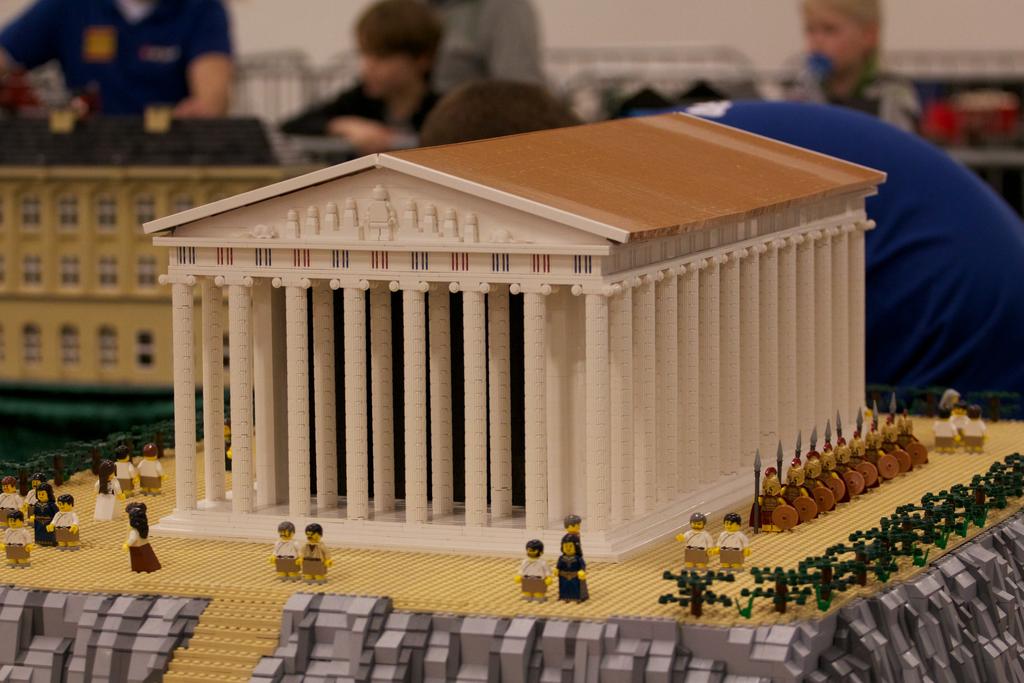 What's your favourite model/scene that you've ever built? What was the most difficult?
I don't think I have a single favourite. Any time I think I do, it seems that something else comes along quickly afterwards! My personal preference, though, are for the smaller more intricate models. They're very hard technically to get right. The most difficult models for me are LEGO Technic designs. I just can't seem to get my head around gear mechanisms very well.
Lego is having a whole new life thanks to a series of successful films. What is it about this seemingly simple toy that has captured the imagination of so many generations?
I think it's the flexibility – there are no rules with LEGO bricks. If you have the imagination and time, you really can create anything. The movies capture that feeling really well.
To glue or not to glue?
It depends on what a model is to be used for. If it's on tour, being transported in trucks around the country all the time – glue!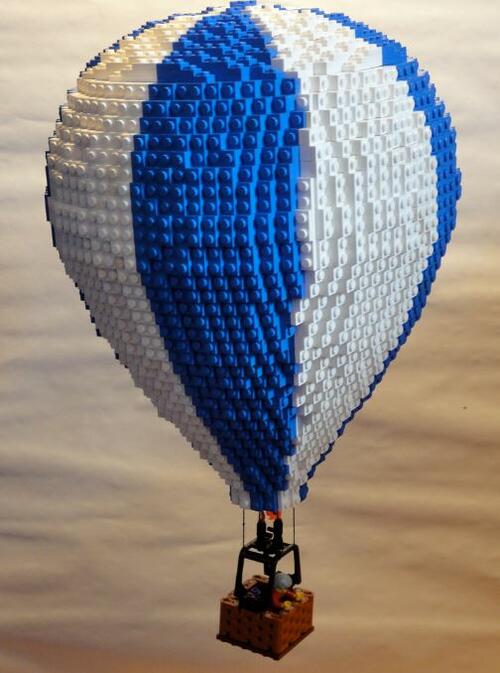 Let's talk about the AFOL (Adult Fans Of LEGO) community. Has the acceptance of Lego pieces in to shows like Art Basel changed perceptions towards AFOLs being genuine creatives and not just 'adults playing with childrens' toys'? 
I don't think there's any one route into the AFOL community. Every AFOL that I know (myself included) have their own story. The same can be said of what they would consider themselves to be. The perception of the community has changed as the creations themselves has changed. Crayons can be used to create a picture in primary school – but can also create world famous artworks. It's not about the medium, it's about what you do with it.
How does one (/how did you) become a LEGO artist?
Simple. Keep building! Like any skill, the more of it you do – the better you become.
Brick History will be at Hereford Museum and Art Gallery, Broad Street, Hereford, from March 16 to May 18, 2019.
Tickets to Brick History are £2 child, £3.50 adult, £8.50 family (2 adults, 2 children) and free for under 5s and carers. Book LEGO® tickets here, on Facebook or The Courtyard Box Office on 01432 340555. To arrange school bookings, £60 per class, call the museum team on 01432 383383 or email herefordmuseums@herefordshire.gov.uk.
As part of the exhibition, Hereford BID is hosting a LEGO® trail around Hereford city centre.
If you want to show off your own creations and see your LEGO models on display alongside Warren Elmore's work, get in touch with Judy Stevenson at Herefordshire Museums on 01432 383383 or jstevenson@herefordshire.gov.uk and tell her what make and size your model is.