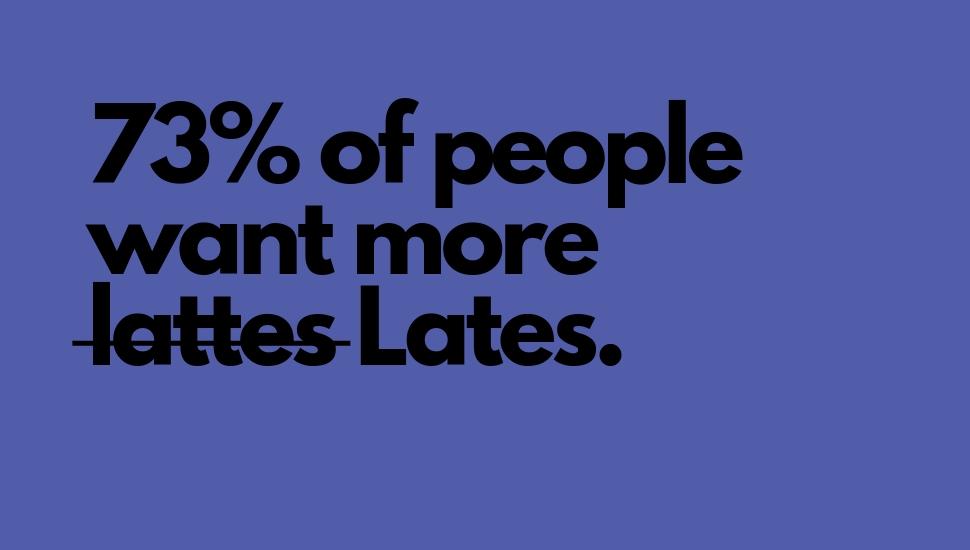 Lates is a catch-all term for after-hours events ran in museums, galleries and historic buildings. These can be anything from a bedtime story and a sleepovers in your local library to wandering around your local gallery at cocktail hour. 
There are all kinds of ambitious and creative projects going on around the UK (okay, mainly in London) to make the most of these buildings after dark. And you can see why.
Lates programmes have been coining it in since the V&A launched its first Friday Lates 18 years' ago, but they also open up galleries and museums to a whole new audience and draw in tourists from across the country.
Last year Culture24 looked back at the UK's Lates boom and wrote three reports on why organisations should be doubling down on their after-5pm programming, if they aren't already.
We dug in to some of the numbers, so you don't have to. 
This week is actually one of two national Museums At Night weeks - which Culture24 use to showcase the best in Lates. We'll try to do the same, so that by the second week (in October) there's a programme of nocturnal events in Herefordshire that Ben Stiller would be proud of. If you know of something going on this week - let us know: adamk@ruralmedia.co.uk.