There are big changes ahead - and major capital investment on the table - for Hereford's Museum and Library.
In late June 2022 Herefordshire Council will meet to decide whether the county should invest £8 million into an overhaul of Hereford Museum and Art Gallery in Broad Street, and £500,000 to help relocate Hereford Library to the city's Maylord Orchards shopping centre.
That £8.5m total would be combined with £8 million already secured from Hereford's Towns Fund and a further £5m Council-led bid, adding up to a healthy £20m+ investment into the beating heart of Hereford's cultural scene.
New chapter for Museum
Ambitions to overhaul the Grade II listed museum and library on Hereford's Broad Street have been a long time coming.
With new and not insignificant funding now within reach, the museum could be wholly transformed into an enviromentally and economically sustainable site for the county's collection, complete with rooftop garden, pedestrian plaza and all the necessaries to showcase the recently discovered Herefordshire Hoard and the stories it has to tell.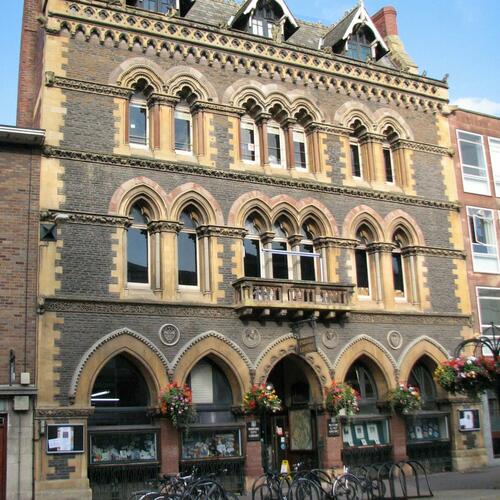 The county library service would move out of Broad Street - where it's been since 1874 - and into Maylord Orchard centre where it too would be injected with a new lease of life and, probably, rebranded as a Library and Learning Resource Centre.
For those of us who love what these public sites stand for and offer, it's a far cry from the discourse of 2013 when thousands of people signed a petition against planned closures of museums and libraries in the county.
As well as supporting the delivery of Herefordshire Cultural Strategy, the Council is specifically responsible for running museum, library and archive service for residents. It is almost a decade since the new Herefordshire Archive and Record Centre opened in Rotherwas. The passivhaus design building brings together the county archive, archaeology unit, historic environment record, and the biological records centre together.
Read more about the Council's Museum and Library decision here.