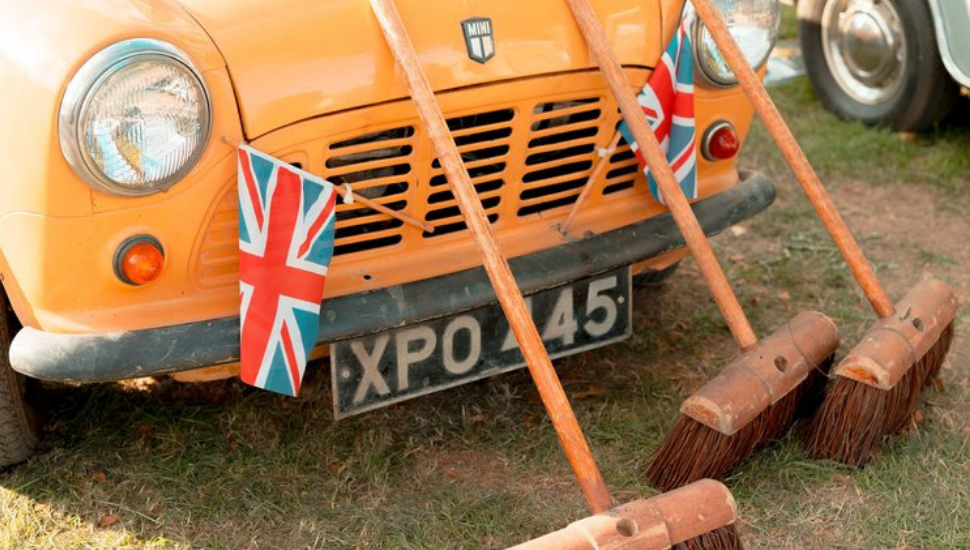 Rhys Philips is a photographer we love. He won HCA's top prize last year for, among other things, a documentary project about a community of spiritualists who meet in a church hall in Hay-on-Wye to try and talk to their dead relatives.
His first major project since graduating was on the check suits and Aston Martins at the Goodwood Festival of Speed. And somehow the two feel almost linked, both focusing in on the details of a very British individuality.
Anyway, like I said, we love Rhys. Which is why we're featuring him and his Goodwood project in our first Things We Love feature.
You can hire the Hereford photographer here, or just have a nose around his pics on Insta here.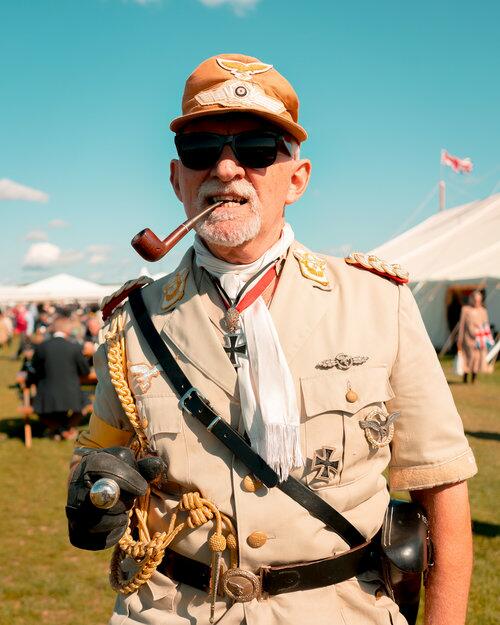 What drew you to the engine grease and trilbies of Goodwood Festival of Speed?
RP: One of my relatives had worked there for a while, raving about how interesting it was, and I thought it was about time to see for myself what all the fuss was about.
Nothing has ever come close.
Who was your favourite subject?
Probably the gentleman I met who was carrying a huge bottle of champagne, it reminded me of a child taking home a giant prize teddy from a fair. He was so happy to be strutting around with a bottle of bubbly that was almost half his size.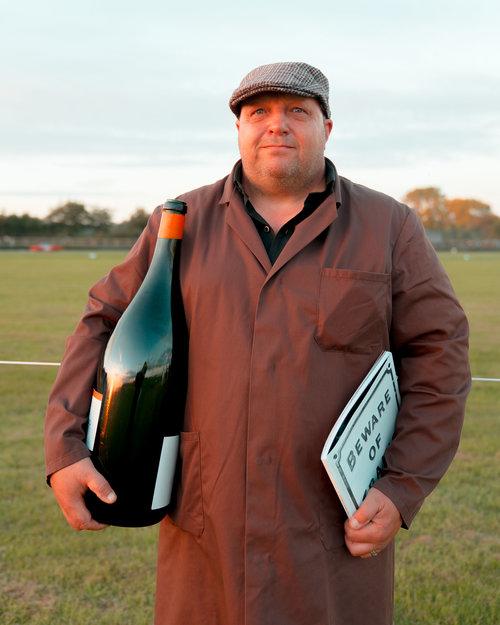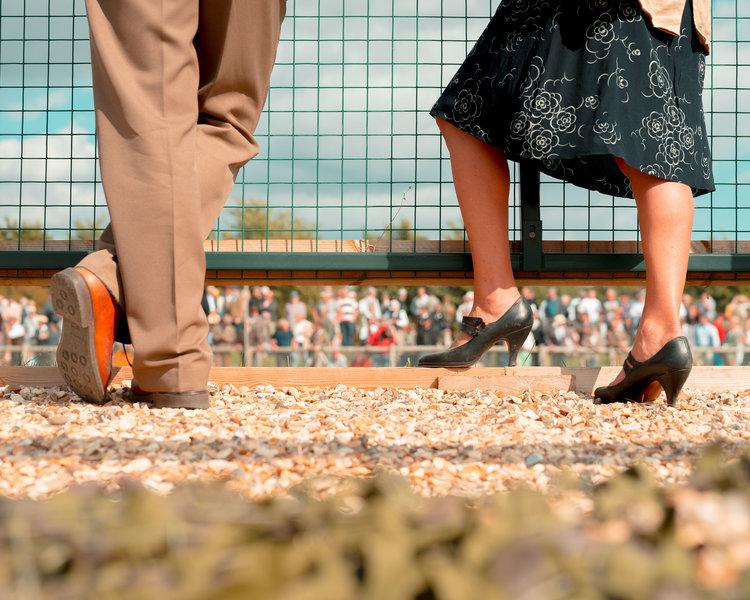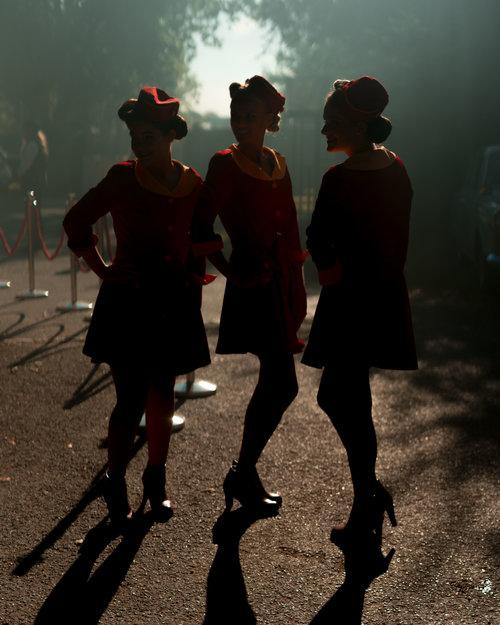 For someone who's never been – how would describe Goodwood in three words?
Bustling, friendly and British.
On a scale of one to PG Tips, how ostensibly British is Goodwood?
On a scale of one to PG Tips I'd probably say about Queen Elizabeth. The most British thing I saw was a police officer giving a ticket to a baby in its pram for not having a valid tax disc on the vehicle.
Who were the three silhouetted retro girls?
They were three of about seven girls that simultaneously acted as models and car park attendants. They would take turns posing in cars that were at the entrance of a private paddock, as well as guiding them in. The steam from the nearby train provided a haze that really added to their silhouette.
Do you speak to your subjects?
It really depends from subject to subject, a lot of people are quite camera shy, especially if they don't expect to be an interesting subject.
Some people will happily have their picture taken with no verbal exchange needed, and others really need to be introduced to the camera in order to feel comfortable. I had a good conversation with the moustached gentleman who wore the red blazer, but all I got from fake Elvis was a wink.
What car do you drive?
Shamefully I have never owned a car, I have managed to weave through my adult life without the need to buy one.
How long did you shoot for?
I was shooting for about 10 hours a day for each of the three days, needless to say I took quite a few pictures and filled up a few memory cards.
What happens at night at Goodwood?
If you've got any energy left after such a brilliantly exhausting day, you can stay for live music, drinks and singalongs in the marquees that remain open. 
By my count, your gallery features two photos of cars. For you, what is about The People Watching The Cars that is more interesting?
The main insight I took away from Revival was that it's a completely rounded experience. Much of the coverage you see of it revolves solely around that cars and that's definitely not what it was like for me when I was there.
The cars are a small fraction of everything that happens at revival, so including the faces of revival seemed incredibly important.
Aside from photographers, who is it that goes to Goodwood?
Photographers are only a very small fraction of all that attend, most people are classic car nuts, many of whom race new and vintage cars.
Many of the motorsport celebrities are there and mingling with the crowd, who are wearing their best 50's attire or white pit crew overalls. With many dressing from the past it is very easy to think you've been transported back to when the Goodwood circuit was a world famous professional racing track.
Where does it rank in your favourite projects?
I'm really not sure I could rank it against anything else, whenever I think about it or look at the final images I can only really remember how incredibly rich it was with interesting subjects. I'll definitely be going back this year!
Did it make you want to buy a striped blazer?
Of course, but whether I would have the confidence to wear one is another matter.
Where can people see more of your work?
I have my website which covers my formal projects, and obviously I'm active on Instagram.