Funding creative projects that raise the profile of heritage through arts, digital technology and community involvement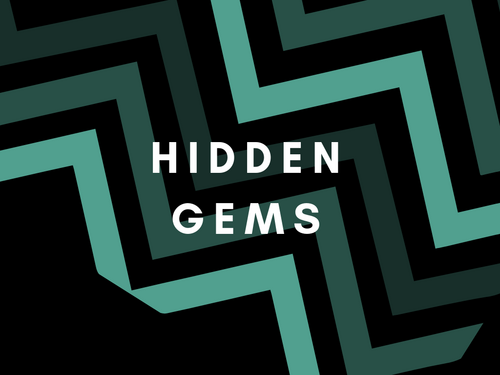 Hidden Gems is now closed for applications.
What does Hidden Gems support?
Hidden Gems is a three-year grant scheme, delivered by Herefordshire's a Great Place, that brings together the arts, heritage, rural communities and the creative use of digital technology.
Between 2018 and 2020, Hidden Gems will invest £108,000 in creativity and communities across Herefordshire. The grant scheme is co-funded by National Lottery Heritage Fund and Arts Council England.
At its core, the grant scheme supports creative projects that use the arts and digital technology to raise the profile of 'hidden' heritage. However, to secure funding of up to £12,000 projects must directly involve communities, attempt to reach new audiences, and be bold and innovative with their ideas.
On this page you'll find a summary of the nine projects we've proudly supported.
For more infomation about Hidden Gems, please email greatplace@ruralmedia.co.uk. 
Painting with Light
Presteigne & surrounding villages
Designed by the Sidney Nolan Trust, this 2019/20 project will commission contemporary digital artists to work with local school children from Kington, Presteigne, Pembridge, Eardisley and Kingsland 
Together they will explore the early digital work and Polaroid's of the artist Sidney Nolan, and the heritage of The Rodd house and estate where Nolan lived and created much of his work. The project will include filmmaking and photography and culminate with open air projection mapping on to the exterior of the Grade II listed buildings on Herefordshire/Welsh border.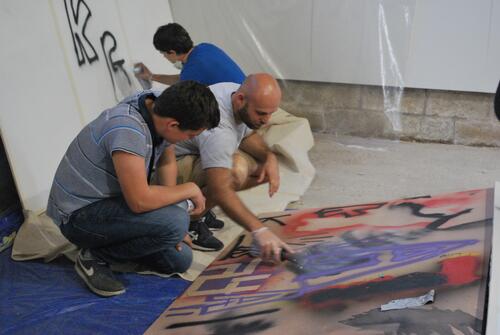 Gilpin 2020
south Herefordshire
Using drone flight film footage, immersive media and visual arts, Wye Valley Learning Network (an ongoing collaboration between a group of small Herefordshire schools) will join the #Gilpin2020 celebrations by creating contemporary responses and a virtual version the Wye Tour.
The tour, which took people along the River Wye, was a wildly popular trip between the 1780s and 1850s when the concept of British tourism was first emerging.
In late 2019 and 2020, to coincide with the 250th anniversary of the famous tour, the project will bring children and rural communities together to create a virtual tour that celebrates both the Wye Valley's role in the birth of modern tourism, and today's beautiful landscapes and tourist attractions.
gilpin2020.org | #Gilpin2020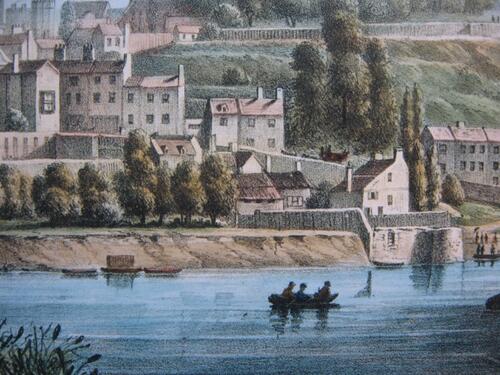 Our Man in the Moone
Bromyard and Leominster
At the heart of this 2019 project is a boisterous re-telling of The Man in the Moone, an early work of science fiction written by Francis Godwin, Bishop of Hereford, and published in 1638.
Coming 200 years before Jules Verne and ahead of Jonathan Swift's Gulliver's Travels, this tale of adventure, ethics, religion and society will be updated by Herefordshire/Worcestershire charity Everybody Dance, along with storytellers, artists and community groups in Bromyard and Leominster. Working together they will create a fully accessible production of the story, along with a digital soundscape, animated stories and public talks which explore Herefordshire society and attitudes of the 1600s.
everybodydance.org.uk | #OMITM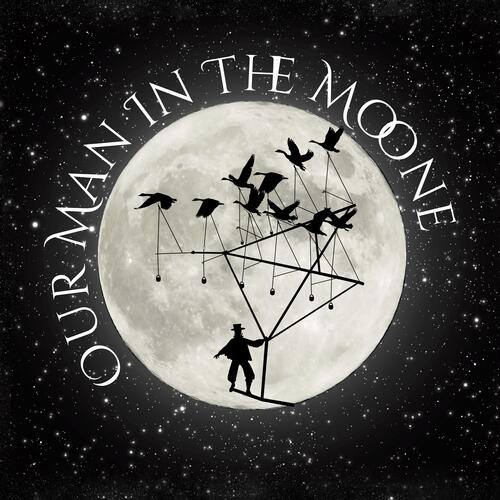 The Stories of Ella Mary Leather (working title)
Weobley and wider Herefordshire
MASH Cinema will work with Herefordshire history groups, students and artists in 2019 and 2020 to create immersive 360 audio-visual experiences that bring county folklore to life.
They are inspired by the life and work of Ella Mary Leather, whose book The Folk-Lore of Herefordshire was first published in 1912 when old customs were dying out and the course of world history was about to change forever.
It's an ambitious creative project that will encourage people to explore different locations around the county and use cutting edge technology and innovative storytelling to bring us closer to people and stories from Herefordshire's past.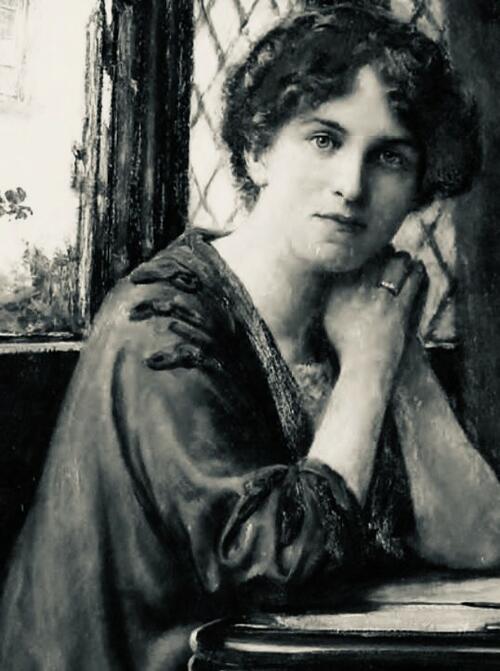 Inside Out
Hereford & wider Herefordshire
This countywide project will support the dedicated staff, supporters and volunteers of Herefordshire Museum Service celebrate and share items from the county's museum collection.
Working collaboratively with digital artists and community groups across 2019 and 2020, the Service will put objects that are stored in the Museum Resource & Learning Centre in Hereford on show in non-museum places and spaces in unusual and unexpected ways.
The project will be a new and countywide celebration of Herefordshire heritage; voicing the cultural value of the collection which ranges from archaeology and social history to costumes, paintings and natural sciences.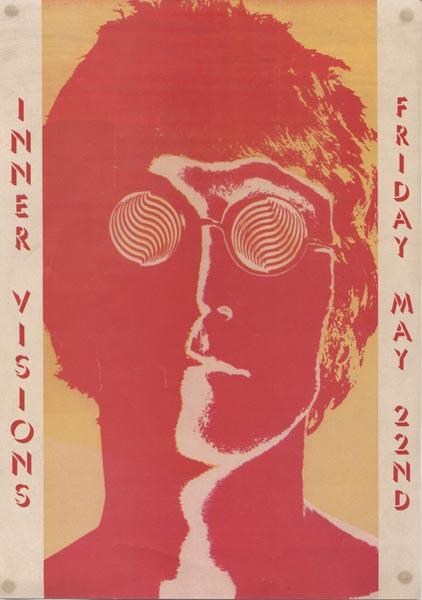 Hush Now Hidden Women
Hereford
In 2018/19 Hereford-based Feral Productions created Hush Now, Hidden Women, an ambitious theatre and site specific performance which told the stories and gave voices to the many unmarried mothers who were stigmatised and hidden away in Magdalene Homes across Herefordshire.
The production combined digital storytelling to capture 'unseen' performances from around UK and Europe, and culminated in a live promenade performance in Hereford city.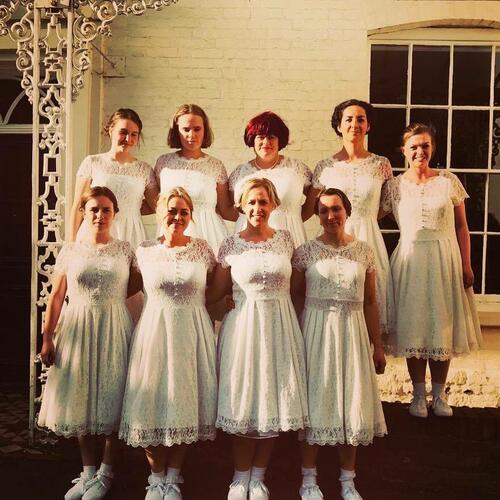 D.E.N (Digital Engaged Nature)
Queenswood and wider Herefordshire
New Leaf Sustainable Development Ltd, based at Queenswood Country Park at Dinmore near Leominster, has brought D.E.N (Digital Engaged Nature) to Herefordshire.
This 2018/2019 project has developed digital Augmented Reality artwork through community co-creation inspired by Queenswood's trees and plant life. Working with young people and digital artists, DEN has challenged the ideas around mixing smartphones and screens with natural heritage spaces. 
The app, which enables you to engage with and see Herefordshire trees in a different way, is due to launch in 2019.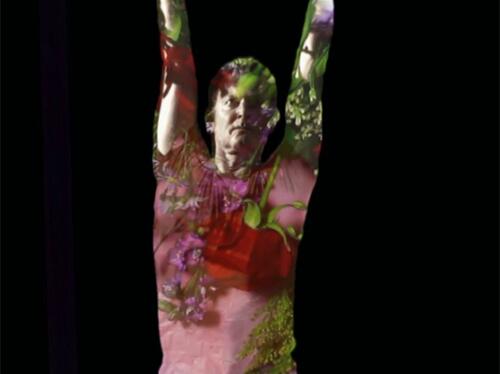 The Lost Fountain
Ross-on-Wye
CreateRoss, a membership association based in Ross-on-Wye, was awarded Hidden Gems funding in summer 2019 to develop and deliver The Lost Fountain project, and kick-start their much bigger project to create a 'Museum without Walls' for the market town of Ross in south Herefordshire.
Working with schools and a mix of local groups, including businesses, they have used Augmented Reality to recreate a lost 18th century fountain that once stood on The Prospect public space.
The group is now working to build on the successes of The Lost Fountain to create a tour of virtual sites around the town.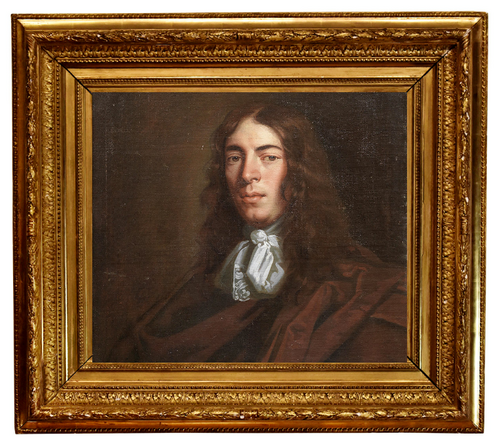 Creature of the Mappa Mundi
Hereford
Ludlow-based Meadow Arts teamed up with Hereford Cathedral for this project which saw them commission internationally known artist Yinka Shonibare and work with a range of Herefordshire-based groups to create new textile works inspired by the creatures depicted on Hereford's medieval map.
Through workshops, a public talk at Hereford Cathedral, and the work itself, the Creatures project explored a range of issues and themes, including what it means to be 'an alien' like the 'creatures' you see on the world famous map.
www.meadowarts.org/meadow-projects/yinka-shonibare-creatures-of-the-mappa-mundi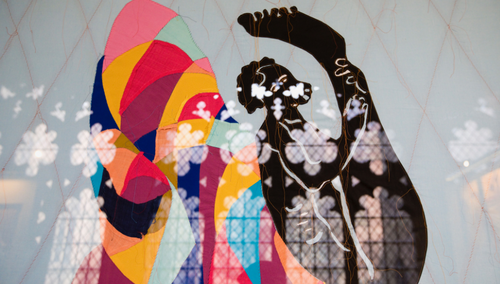 Who could apply for Hidden Gems & who selected the projects?
In May 2019 a total of 14 groups were invited to apply for Hidden Gems funding of up to £12,000. This followed an Expression of Interest stage.
In mid July - after weeks of tough deliberation and discussion - an independent panel of creative people, who live and work in Herefordshire, selected five projects for funding. 
To secure this funding, each project team had to show the panel how their work would:
Involve a mix of heritage, arts and digital people working together
Directly involve Herefordshire communities & try to reach new audiences
Raise the profile of 'hidden' heritage 
Attempt to tackle a local social, economic and/or environmental issue
If you want to know more about how the 2019 Hidden Gems projects were selected, you can read the Grant Guidelines here; download the funding scheme FAQs; and see a copy of the Expression of Interest form here. If you still have questions, please email greatplace@ruralmedia.co.uk.
---
Need help getting a creative project off the ground? Great Place is still running the My Place scheme, and is also offering Go & See bursaries in support of research trips. Both are open to anyone working or volunteering in the arts, heritage and culture in Herefordshire.
For more infomation on what these grant schemes can support, please head to www.the-shire.co.uk/great-place-grants.
Why are you funding these projects? 
The Hidden Gems scheme was established as a flagship part of the Herefordshire's a Great Place project. Supported by Arts Council England, National Lottery Heritage Fund, Historic England and local partners, Great Place set out to fund a wide range of projects that would take place across Herefordshire - each one striving to do something different, something innovative and bold.
The scheme supports projects that bring the arts and heritage closer together; work collaboratively with communities; and embrace a creative use of digital technology, whether that's filmmaking, augmented reality or digital projection mapping.
Over the course of three years, the main objective of the Hidden Gems scheme is to support a total of nine creative projects that challenge rural stereotypes, or remix and respond to traditional heritage in new ways.
What next?
In 2020, the Great Place team will explore ways to build on the successes of the Hidden Gems so that people all over Herefordshire can enjoy more cultural experiences on their doorstep.
If you need help getting creative projects off the ground Great Place is also running a grant scheme called My Place as well as the Go & See bursary scheme for anyone working or volunteering in the arts, heritage and culture in Herefordshire.
For more infomation on what these grant schemes can support, please head to www.the-shire.co.uk/great-place-grants.