Funding creative projects that raise the profile of heritage through arts, digital technology and community involvement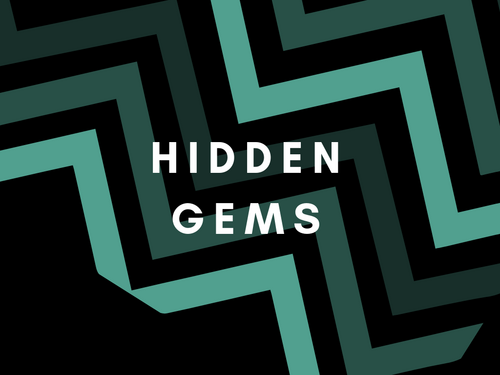 Hidden Gems is a grant scheme that brings together the arts, heritage, rural communities and digital technology.
We're looking for creative projects that use arts and digital technology to raise the profile of Herefordshire's 'hidden' heritage. To secure funding your project must involve communities. We're looking for bold ideas, innovation and collaboration.
Between 2018 and 2020, Hidden Gems will fund a total of nine projects - investing £108,000 in creativity and communities across Herefordshire.
The grant scheme, delivered through the Herefordshire's a Great Place project, is being co-funded by National Lottery Heritage Fund and Arts Council England.
This year's scheme is now closed for applications but keep reading to find out how the funding is supporting the cultural scene in Herefordshire.
Apply for Hidden Gems 2019
This year we are inviting Expressions of Interest before moving to a final application stage. If you've got a creative idea or Hidden Gems project in the pipeline, you need to submit an Expression of Interest before April 16, 2019.
If your project is a good fit, you'll be invited to submit a full application in May. Successful projects will be funded in June 2019.
To be eligible, your project must:
Involve a mix of heritage, arts and digital people working together
Directly involve Herefordshire communities. Priority will be given to projects trying to reach new audiences
Raise the profile of 'hidden' heritage 
Want to tackle a local social, economic and/or environmental issue
Please read the Grant Guidelines in full here.
When you're ready, you can complete your form online.

Or download the form and send it to: greatplace@ruralmedia.co.uk, or Hidden Gems, Rural Media, Packers House, 25 West Street, Hereford HR4 0BX.
The deadline for Expressions of Interest is April 16, 2019.
What counts as 'hidden' heritage?
Your 'hidden gem' could be a place, a space, a collection of objects, unheard stories, songs, traditions or memories - it's up to you. What's important is that you tell us what makes the 'hidden gem' so special and why more people should know about it. You'll also need to tell us how using arts and digital technology will raise its profile.
We'd love to see creative projects that challenge rural stereotypes, or remix and respond to traditional heritage in new ways.
Who can apply in 2019?
Herefordshire's Hidden Gems grant scheme is open to any formally recognised group. You don't have to be an arts and heritage group. You don't strictly need to be within the county border either. What's important is that your project happens here and directly benefits people who live in Herefordshire.
If you are a voluntary or community group you must be: constituted; a community interest company (CIC), a social enterprise or registered charity. You must have a bank account.
We can't accept applications from individuals, sole traders, non-constituted groups, organisations based outside of the UK, or applications made by one organisation on behalf of another.
If you are an individual or informal group and want to get involved in a Hidden Gems, we can suggest a few ways forward...
Find out if eligible groups in your area are applying for Hidden Gems funding, and see if you can get involved in their project.
If you can't find a local projects, you could contact eligible groups directly to drum up interest and together apply for Hidden Gems funding.
If you are still unsure if you can apply, please read the Grant Guidelines. You may also find these FAQs useful.
You can also speak to the Great Place team on 01432 344039 or email greatplace@ruralmedia.co.uk.
Please note: When we assess proposed projects we will consider things like: having a good geographic spread of projects across the county; funding different kinds of organisations and groups; and having a range of creative outputs and different of types of heritage.
What has Hidden Gems funded so far?
In 2018 Hidden Gems funding was awarded to four creative projects in Herefordshire.
D.E.N from New Leaf Sustainable Development Ltd is creating biophilic augemented reality artwork in a woodland setting, Hush Now - hidden women from Feral Productions features 'seen' and 'heard' audio and live performances that tell the stories of women who were sent to Herefordshire's mother and baby homes; Creatures of the Mappa Mundi from Meadow Arts has commissioned internationally renowned artist Yinka Shonibare and diverse communities to create textile work exploring the idea of 'otherness' at Hereford Cathedral; and The Pirene Project (aka The Lost Fountain) from CreateRoss is bringing together the many different groups from Ross-on-Wye to (digitally) recreate a lost fountain as part of a Museum Without Walls. 
Hush Now - hidden women
Feral Productions secured £12,000 for the ambitious Hush Now - Hidden Women project. Unafraid to raise awareness of an uncomfortable period in Herefordshire's history, Hush Now is site-inspired audio and performance project that tell the forgotten stories of women who were sent to Herefordshire's mother and baby homes. By giving them voice, it gives them strength. 
There will be 'heard' and 'seen' performances in March, April and May 2019. Read more at www.feralproductions.org/hush-now.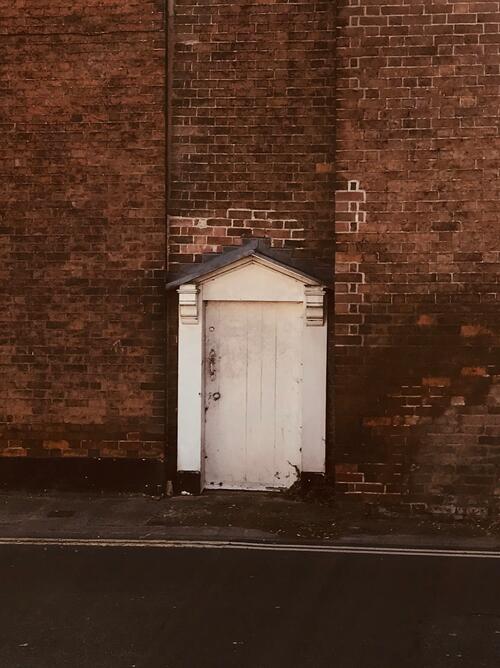 DEN (Digitally Engaged Nature)
The DEN (Digitally Engaged Nature) project brings artists, heritage experts and communities together to co-create content using augmented reality (AR) technology at Queenswood, near Leominster. Managed by New Leaf for the Queenswood and Bodenham Lake partnership, this exciting project integrates ecology with artist practice, and helps young people use screens and smartphones to explore and interpret their natural surroundings.
Read more at www.herefordshirenewleaf.org.uk/den-project-at-queenwood.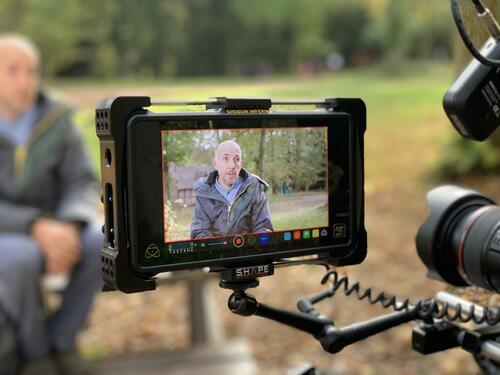 Creatures of the Mappa Mundi
Supported by Hidden Gems funding, Meadow Arts have commissioned internationally celebrated artist Yinka Shonibare to create new wall hanging artwork at Hereford Cathedral. Textile work was created by Herefordshire community groups who, like Shonibare, were inspired by the 'creatures' found on the medieval map. This is a bold and high profile creative project that explores the idea of 'otherness', environmental protection and immigration.
Creatures of the Mappa Mundi is on show at Hereford Cathedral until June 2019. Read more about the project at www.meadowarts.org/Installations/yinka-shonibare-creatures-of-the-mappa-mundi.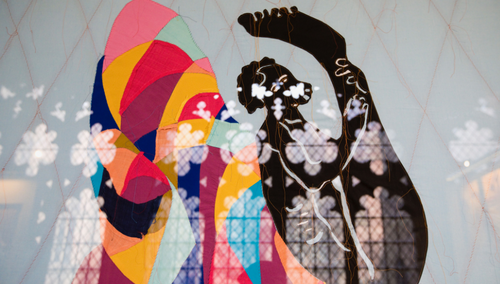 The Pirene Project
CreateRoss received £11,500 from Hidden Gems to digitally recreate a lost 18th century fountain. The fountain, given to the people of Ross-on-Wye by John Kyrle in 1700, has been long lost to history, but this AR revival will celebrate the town's history, and kick-start bigger plans to create a 'Museum without Walls' around the south Herefordshire market town.
The AR fountain will be 'unveiled' at Ross Reinvented, a new-look arts festival for the town, taking place between March 15-17. Read more at www.createross.co.uk/the-pirene-project.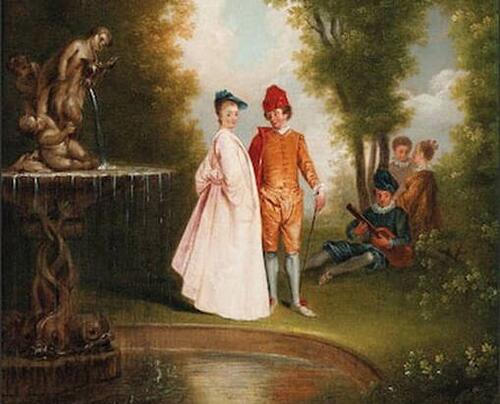 For Braille, large print or audio transcription of the Hidden Gems grant guidelines and information, you can contact the Herefordshire's a Great Place team on 01432344039 or greatplace@ruralmedia.co.uk.