Frequently Asked Questions
Application stage (March to April 2019)
We can only accept EoIs and applications from formally recognised groups, including charities, trusts, registered companies, schools and colleges, and statutory bodies including town, parish or community councils.
If you're a voluntary or community group you must be: a registered charity, constituted; a community interest company, a social enterprise, and have a bank account.
If you previously applied for Hidden Gems 2018 funding, you will be invited to apply for Hidden Gems 2019. A member of the Great Place team will be in contact before the EoI stage closes.
We cannot accept applications from individuals, sole traders, organisations based outside the UK, or applications made by one organisation on behalf of another
If you would advise or support in finding or commissioning artists, heritage experts or digital technologists, contact the Great Place team who can signpost you but will not make recommendations.
Your project can be stand-alone or part of a larger project. If part of a larger project, you must make it clear how the Hidden Gems funding is spent on activity that directly meets the core requirements of the Hidden Gems grant scheme: Involves a mix of heritage, arts and digital people working together; Directly involves Herefordshire communities from start to finish (priority will be given to projects trying to reach new audiences); Raises the profile of 'hidden' heritage; Wants to tackle a local social, economic and/or environmental issue.
Match-funding is permitted. If the Hidden Gems grant is to be used as match funding for a larger project you must provide a letter of endorsement from the manager of your other grant(s) at the full application stage.
If your Expression of Interest is accepted, you will be invited to make a full application in May 2019. For this stage you will be asked more in-depth questions about the project including: information about the artists, heritage specialists, digital technologists and communities involved; marketing and promotion plans; how you will monitor and evaluate success; risk assessment. You will need to provide a budget breakdown and tell us about your financial management.
The deadline to submit an EoI is 6pm on April 16, 2019. Full applications will be made in May 2019. Funding will be confirmed in June 2019 and successful projects will have 12 months to complete their activity.
---
If your full application is successful (May to June 2019):
Herefordshire's a Great Place will pay the grant in three instalments: 50% upon receipt of a signed Grant Agreement form, 40% upon receipt of a Three Month Progress Report, and 10% upon the completion of the project and receipt of an End of Grant Evaluation Report.
Hidden Gems funding cannot be transferred to another group or body.
We will monitor the progress of your project and carry out checks to ensure it is delivering the expected outcomes and providing Value for Money.
You agree to take part in the evaluation of the wider Herefordshire's a Great Place project. Involvement may include, but is not limited to, identifying and collecting social and economic impact data, as well as participation in surveys, interviews, and sharing initiatives.
You must acknowledge Herefordshire's a Great Place in any relevant published or public communications. This includes the use of the Herefordshire's a Great Place logo and the combined Heritage Lottery Fund and Arts Council England logo on all printed material, digital resources and websites.
Any and all promotion and publicity of your project should be shared with the Herefordshire's a Great Place team.
You are responsible for all safeguarding and licences required to carry out the project. This includes complying with laws and regulations around the way you operate, the work carried out, the staff you employ. Herefordshire's a Great Place may request copies of permissions and licenses. 
You are responsible for managing and mitigating risks throughout the lifetime of the project.
If you decide that a Hidden Gems grant isn't right for your project, you might like to consider a My Place grant (up to £2,000). You can read more about the grant here, or contact the Great Place team for advice on 01432 344039 or email greatplace@ruralmedia.co.uk.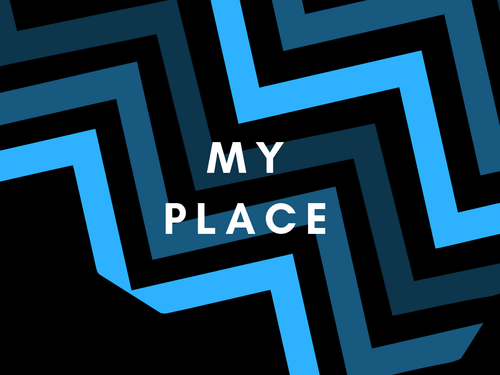 Another other questions?
If you want further infomation about Hidden Gems 2019, please don't hestiate to contact the Herefordshire's a Great Place team on 01432 344039 or email greatplace@ruralmedia.co.uk. 
We recommend that you read the Grant Guidelines in full.