Grants of up to £2,000 for new artwork or arts activity that celebrates Herefordshire places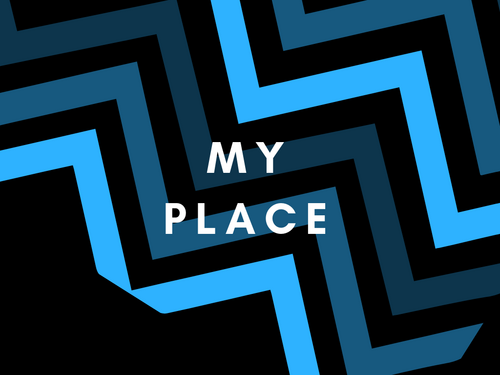 This grant scheme, from Herefordshire's a Great Place and the Elmley Foundation, has been created to help Herefordshire communities work with artists and celebrate local places.
It is open to all types of community groups based in Herefordshire. Your group can apply for a grant of up to £2,000 to commission an artist/s to create new artwork or arts activity. The new work or activity must celebrate an aspect of your community's history or culture, and communicate what makes 'your place' special.
Your chosen artist/s can work in any medium (photography, sculpture, animation, spoken word, film, graphic design, performance, music, etc.) and must finish producing/presenting the new work within 9 months of My Place funding being awarded.
My Place grants are being administered for Herefordshire's a Great Place and the Elmley Foundation by Community First. There are 30 grants of up to £2,000 available until spring 2020.
For advice and more information about the grant scheme please email greatplace@ruralmedia.co.uk or call 01432 344039.
Who can apply?
Community groups in Herefordshire can apply for My Place grants. Our definition of a community group is a group of any size whose members share locality and/or common goals, passions or plans that will be of public benefit. Your group must be constituted or have a signed 'set of rules' in place. In the application form you need to provide a breakdown of your budget, details of your group's bank account, a copy of a recent bank statement or annual accounts and the contact details of an independent reference.
My Place funding cannot be awarded to statutory bodies or local authorities.
We want to see a range of diverse groups delivering quality and innovative arts projects across Herefordshire.
How to apply
When you're ready you can email your completed form and any supporting documents to greatplace@ruralmedia.co.uk.
Or to apply by post, send your form to: My Place grant administrator, Herefordshire's a Great Place, Rural Media, Packers House, West Street, Hereford, HR4 0BX.
Apply by 5pm on 27 March 2020
Apply by 5pm on 24 April 2020
Applications will be reviewed as they are received, and you can expect to hear whether you've been successful within 4 weeks of submitting your application.
For support, advice or further information about applying for My Place funding, don't hesitate to call the Great Place team on 01432 344039
My Place grants are co-funded  by the National Lottery Heritage Fund, Arts Council England, and the Elmley Foundation.
For more information on the Elmley Foundation, an independent grantmaking charity which supports the arts in the counties of Herefordshire and Worcestershire, please visit www.elmley.org.uk.