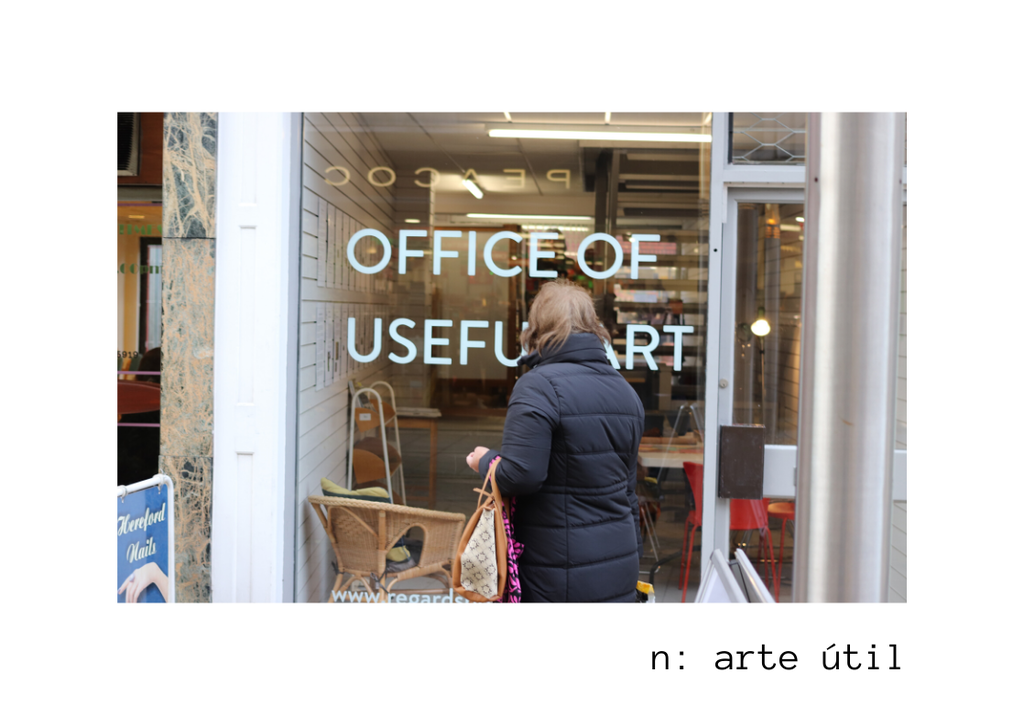 Like most things in Latin languages, the concept of Arte Util instantly feels more interesting and revolutionary than it's Anglo Saxon translation: useful art. And actually, it is. Because as a concept and not just a two-word title, arte útil is about really, truly using art as a means to connect communities with the world they find themselves in, and the worldy problems they face.
It's about using not just art, but artistic thinking as a tool. A practical thing. A new, creative approach through which ideas and solutions can flow, especially in areas of society where the state's stepping back.
The year-long Regard(s) Howard & Price project launches in full this week, and will bring this international concept to the most local of Herefordian issues. The bypass, and its location, has clogged up front pages and council meetings for decades.
And yet the process, Verity Howard and Emily Price say, has only ever captured a very limited slice of public opinion.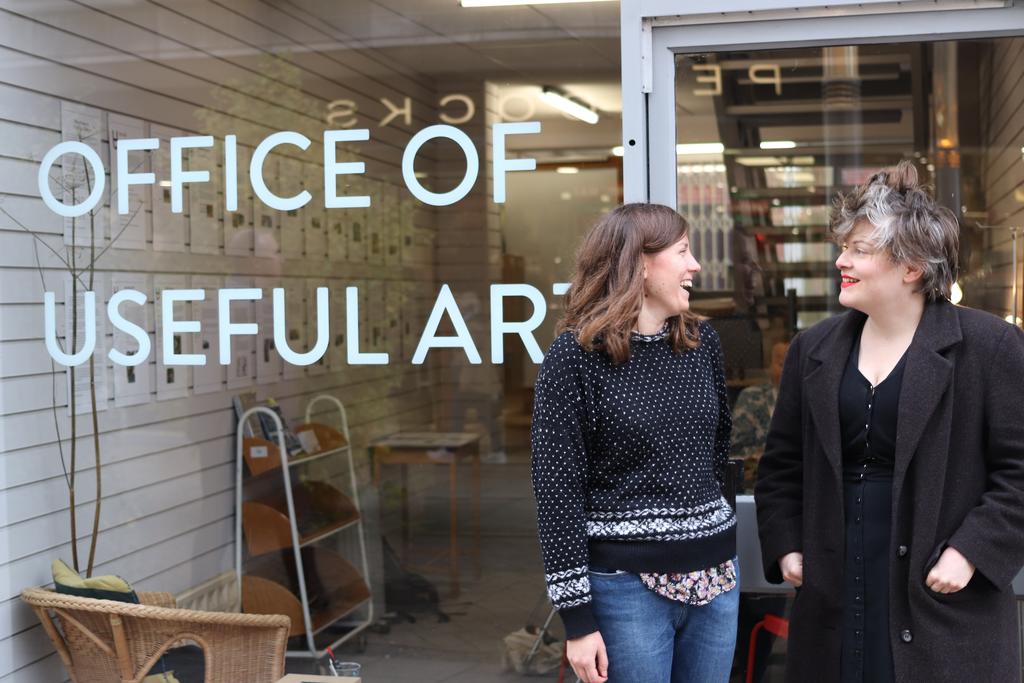 They're not wrong. Having worked on the local paper, you cover public meetings and parish council minutes and notices posted on council websites asking for feedback. And you notice pretty quickly that it's the same people, talking to the same people, in only nominally different ways, again and again and again.
Earlier this year Emily – who, like Verity, is a Herefordshire artist with national recognition – visited an arte util project that's already started in one of Liverpool's inner-city wards. Granby's Four Streets regeneration has enabled the community to take on local assets themselves, and rebuilt their neighbourhood with activity and interaction at the heart of things, instead of house prices.
In Los Angeles, residents and organisers planted 72 tomato plants in unused soil on traffic islands to show what you could with public space – and to encourage people to get out and explore their city.
If you drop in to the Regard(s) weekend HQ on Eign Gate in Hereford you'll see info on dozens of similar creative projects from across the globe, all launched under the Arte Util banner. You'll see that it can work. And you can ask how, and why.
Emily and Verity's own project focuses on using their own background in fine art to get people engaged with the area of Breinton – the site of the proposed bypass – and to record their response to it.
This weekend, that means leading short hikes around the site, collecting whatever natural elements get you feeling like a magpie, and using them to create something with clay back at their HQ, the brilliantly-named Office of Useful Art. Next to Hereford Nails. Opposite Peacocks.
Verity, who is herself a professional sculptor and one deeply influenced by the physical landscape around the city, will be running drop-in sessions, talks and workshops for all ages, all weekend out of The Office. Head to Eventbrite here for scheduled sessions.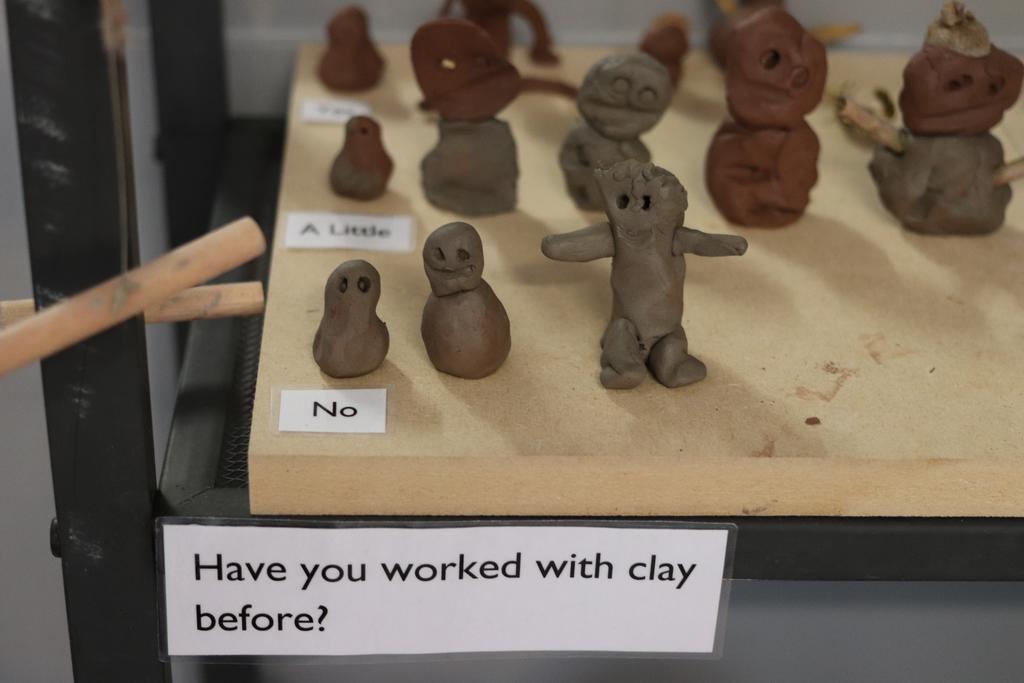 The longer term plan is for Emily to conduct an Alternative Consultation – an unbiased sound document – that captures on tape people's thoughts on, and experiences of, Breinton, and their feelings on the bypass debate.
That'll happen across the city's civic spaces, as will a series of clay and sound workshops, over the next year. By that time, they'll have drawn together this extensive, messy-in-a-good-way collection of information on how people really feel about an area set to be forever changed by the bypass, what they people think is important, what they don't, and they'll have got answers and insight and a social history that you simply can't get from an online questionnaire.
For more on the project, and on arte util, head to www.regardshowardandpricae.com – or better yet drop in to the Office of Useful Art at 4 Eign Gate.
Opening hours are:
Office of Useful Art will be open on:
Friday 1st November 2019 10:00am - 18:00pm
Saturday 2nd November 2019 10:00am - 18:30pm
Sunday 3rd November 2019 10:00am - 16:00pm
Guided Walks in Breinton:
Friday 1st November 2019 13:00pm - 15:00pm
Saturday 2nd November 2019 13:00pm - 15:00pm
Sunday 3rd November 2019 10:00am - 12:00pm
Artist Talk: Howard & Price:
Saturday 2nd November 2019 18:30pm - 20:00pm
Regard(s) Howard & Price is funded in part by Herefordshire's a Great Place.