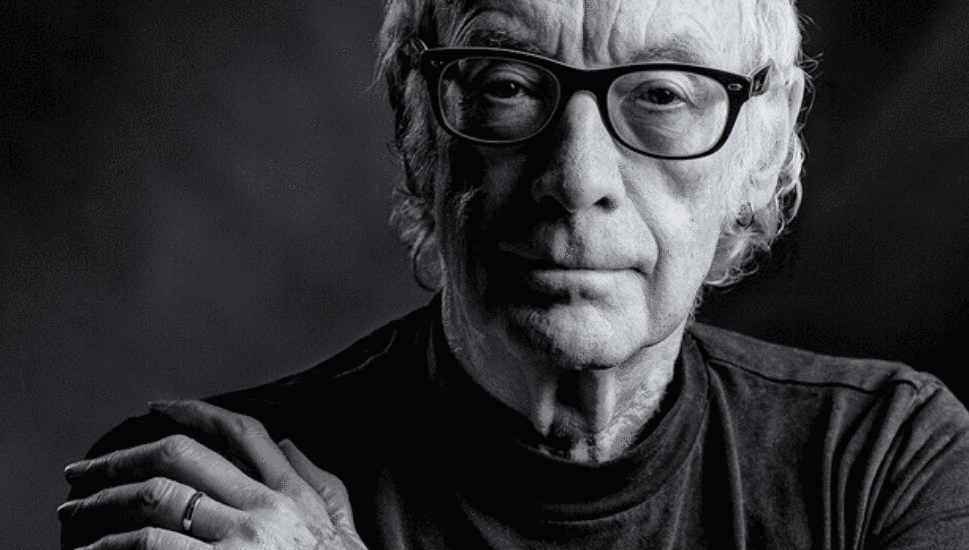 We just got the first names on the Ledbury Poetry Festival roster – and there's some heavy hitters stepping up to the mic in July.
Handmaid's Tale-teller/beloved author and poet Margaret Atwood, Carol Ann Duffy's "patron saint of poetry" Roger McGough (above), returning for the first time since '09, and Ali Smith – the best-selling writer and pen behind the First Great Post-Brexit Referendum Novel – are all going to be in town throwing themselves in to all things poetry.
Attwood, who is getting well-acquainted with this part of the world after headlining at Hay last summer, will appear twice over the second weekend. The Canadian writer, whose 1985 novel The Handmaid's Tale is currently reaching a whole new generation through the dystopian and wildly-successful Channel Four show with the same name, will give a poetry reading and appear in conversation with Ursula Owen.
Kicking things on with a Friday night session on July 5 is one of the legendary conductors of the Mersey Sound, and a proud owner of a pair of Paul McCartney's mohair trousers, Roger McGough. One of British poetry's biggest names, he'll be reading from his upcoming collection Joined Up Writing.
Ali Smith is on some kind of run right now. The Scottish author was shortlisted for the 2017 Man Booker Prize for Autumn, while its follow-up in her seasonal series – Winter – was a rare fictional nominee for the Orwell Prize, which rewards writers who "make political writing into an art". She is also a patron of the brilliant Visual Verse website – and will be talking about her favourite poems at the Festival. I'd imagine there'll be quite a bit to talk about.
Also announced on the bill are American author Ilya Kaminsky ("If you have not yet discovered this poet, you are in for a treat…Kaminsky poems are wholly local yet unprovincial, intimate yet free of ego") and Caribbean poet Ishion Hutchinson ("This award-winning poet's latest collection is Lords and Commons described as 'exquisite' (New Yorker), 'breathtaking' (Los Angeles Times), 'baroque and moon-lit' (Boston Globe)").
The only problem
with Haiku is that you just
get started and then
Head to Ledbury Poetry Festival's website here, or subscribe to their newsletter, to stay up to date as more names are announced. Of course we'll also be covering news coming out of the UK's top poetry festival right here on the Shire, and through our soon-to-be-launched social media channels, so you don't miss out on a single verse.
Last month we spoke to Ledbury Poetry Festival's artistic director Chloe Garner about what it's like being involved in choosing the next poet laureate. Read the interview here.