The Artist
Jill Impey is an audio-visual installation artist, with a socially engaged practice.
A combination of installation and focus upon the response of the observer is at the heart of my creative practice. I am committed to opening up vitally needed channels of communication to help heal the fractures in our modern society.
My current project, The Weather Report seeks to engage a national and international audience in discussions around heritage, migration and interconnectedness… so vital now in the current climate with the Black Lives Matter awareness campaign, a world in lockdown waking up to nature and our impact on it,  isolation and mental health issues to be addressed; sometimes its easier to talk about the weather. 
Throughout 2020 I have posted daily weather reports on instagram in the form of digital drawings, photographs prints or paintings. Often very abstract, these pieces of mark making, complete with informative hashtags, document time, place, events and accompanying human responses.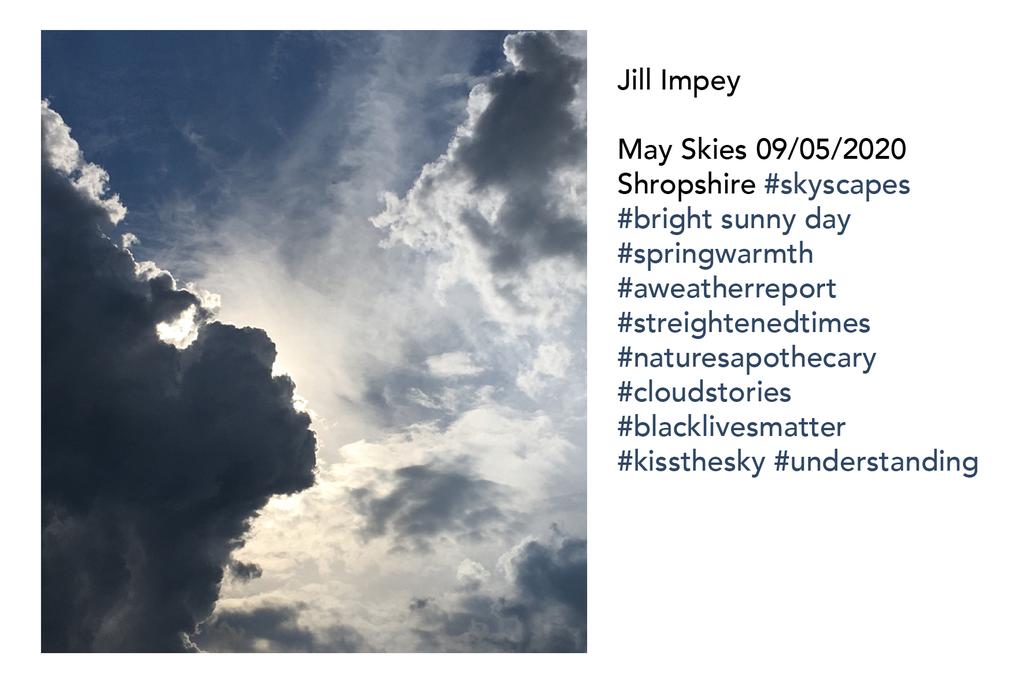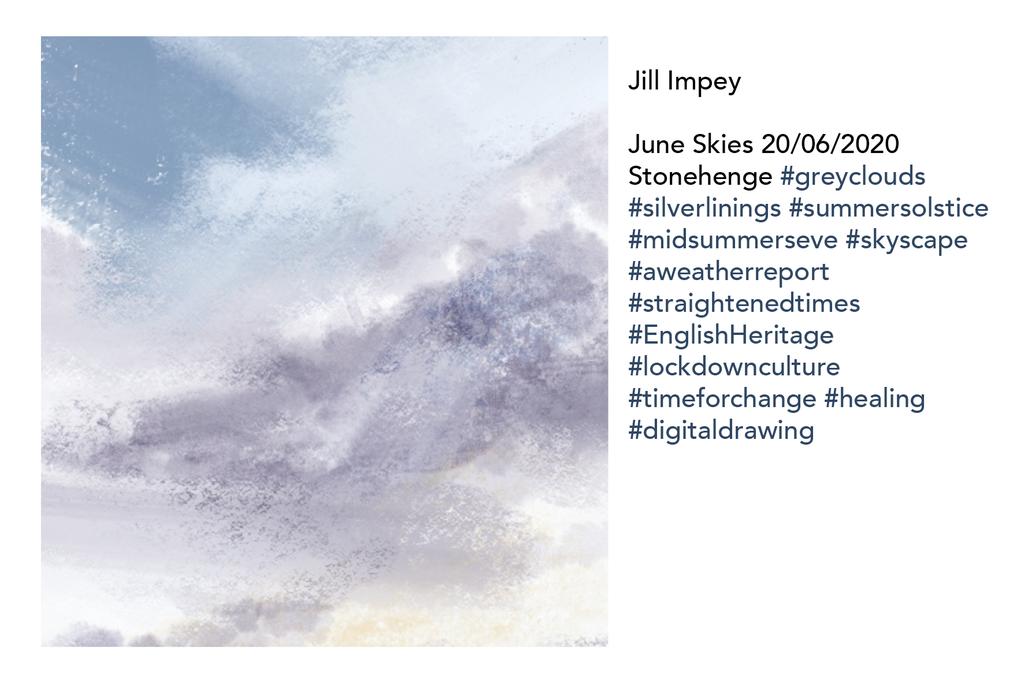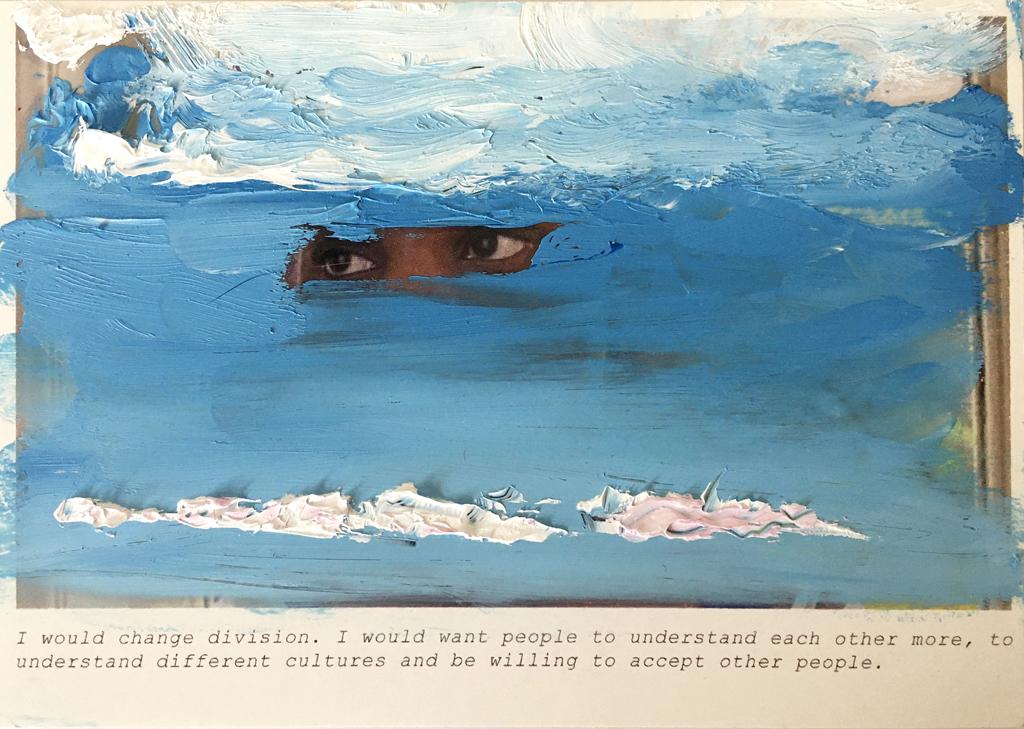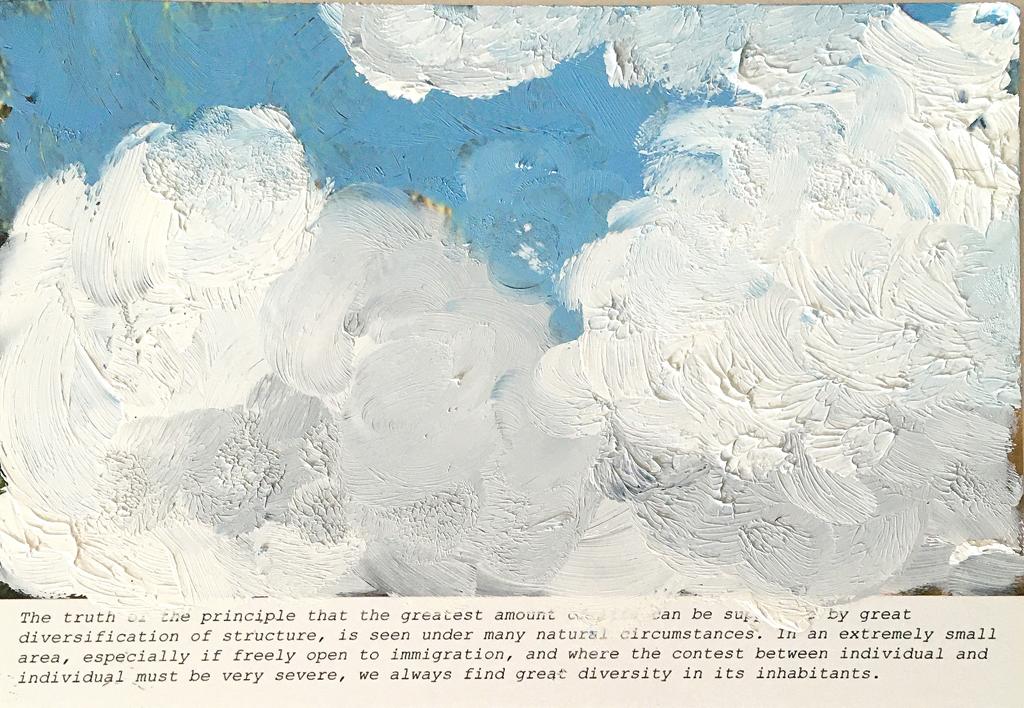 On Friday, August 7 as part of the second digital Hereford First Friday, Jill is running a free 90 min online creative workshop which will feed into The Weather Report. The session will explore natural objects and nature through quick drawing, techniques, words and collage. 
For more infomation please email greatplace@ruralmedia.co.uk.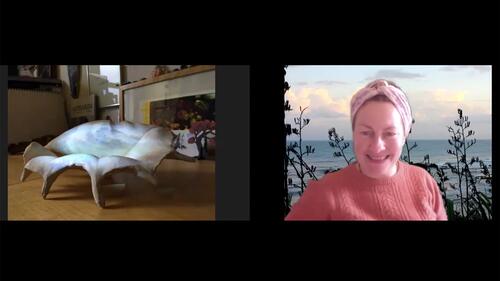 Hereford First Friday has been curated by the Young Creatives Board (YCB), a collective of early-career creatives who live and work in Herefordshire. All the work featured in the digital exhibition respond to the themes of well-being and mental health.
Head back to the First Friday homepage to see more.