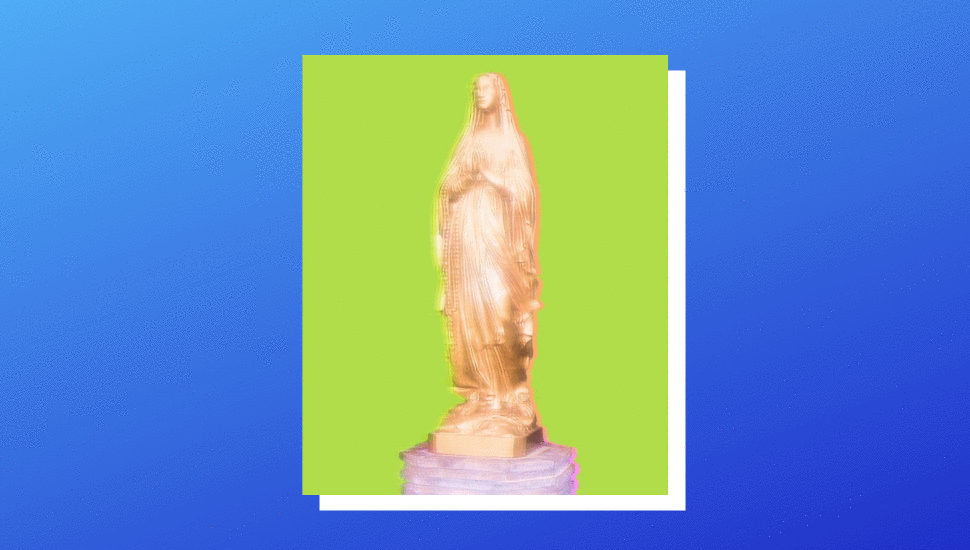 Last month was World Photography Day. But we were on holiday.
We do, however, very much like photos and so we put together a list of some Herefordshire-based/ -related photographic artists doing interesting things with their lenses right now.
@InstaBurge
Who: Jacob Burge
Follow if you like: Street photography from Japanese cities, colour, men in Union Jack braces.
Since graduating the HCA grad, the former call centre worker has had won the open submission category at Belfast Photo Fest, featured in Lens Culture, It's Nice That and WIRED (a load of times, including a feature about state surveillance) and shot the hell out of a number of Asian locations.
[IG] ☝️
@harryflook
Who: Harry Flook
Follow if you like: Documentary portraiture with a side of Bible Belt agnosticism, Loupe Magazine, Big Questions.
Another HCA grad who has since returned to tutor at the College, Harry Flook's biggest solo projects to date have seen him work with people who have turned away from religion - including embedding himself in Tennessee and capturing the atheist community there. He edits Loupe Magazine, and is about to launch a show about refugees in Wales as one half of @luceandharry with his similarly-talented partner…
[IG] ☝️
@juicydisco
Who: Lucy Bliszko
Follow if you like: Iconic domesticism, white backgrounds, West Midlands synth music.
As Luce + Harry, Lucy Bliszko has done features on Eritrean football teams in Newport and synth music AGMs. Her solo account is more geared towards studio work and contemporary art.
[IG] ☝️
@lids_harper
Who: Lydia Harper
Follow if you like: The wildness of the coast, National Geographic, travel envy
Lydia Harper started out by putting her camera on the passenger seat and hitting the road after work while she was living in South Africa. She's ended up back in Hereford, but has seemingly shot everywhere in between – capturing the scale and raw remoteness of Italian mountains and Cumbrian lakes.
[IG] ☝️
@jamieorlandosmith_photo
Who: Jamie Orlando Smith
Follow if you like: Food porn, aerial tabletop shots, the restaurant trade.
Jamie is here to make you feel bad about every blurry, poorly-lit shot you've ever taken of your dinner. He works with the likes of Gordon Ramsey and shoots everything from portraits of pigs to close-ups of pepperoni pizzas that will have you dialing Domino's. While JOS no longer lives in Herefordshire, he works closely with the Rule Of Tum team and shot their zine last year.
[IG] ☝️
@l__evans
Who: Luke Evans
Follow if you like: Mindblowing cool stuff, The Saatchi Gallery, superclose-ups.
Luke Evans is ridiculously-talented and one of the more creative artists to come out of Herefordshire in recent memory. Personal circumstances saw him move back to the county for several years where he engineered entire glaciers within a white-walled lab for Second Nature. The series took the scale of some of nature's biggest moments and built them, on film, on a farm. The fine art project you may know him from – and which landed him in the Saatchi's photographic department – saw him developed ingested film. Yup.
[IG] ☝️
@suffixx
Who: Lorna J Brown
Follow if you like: Self-portraits, visual effects, Cindy Sherman's masks
Like Luke Evans, Lorna Brown is ostensibly a fine artist who works with a camera. She's got an ongoing mixed-media installation at a National Trust property – but a lot of her photographic work is disruptive self-portraiture that challenges ideas of race while working out of a county that too-rarely has to confront them.
[IG] ☝️
@henry_rice_photography
Who: Henry Rice
Follow if you like: Double exposure, clouds, glitch effect apps.
A recent HCA grad Henry Rice had a 2018 alumni show at Canwood. He is currently doing a load of really interesting stuff, driven for the most part by using data and tech – whether that's using a VPN to source images of Russian clouds for a composite, or translating the metadata from a photo his taken of a pomegranate to create an image.
[IG] ☝️
@johnfbulmer
Who: John Bulmer
Follow if you like: Photography.
Hereford's single most-famous photographer – maybe that's a coin-flip with Derek Evans – John Bulmer's shots of milkvans and washing lines are iconic. He shot the world for the Sunday Times magazine but best-captured life and identity on this island in the 60s and early-70s, in a way that Martin Parr would later do. He's recently returned to the county to catalogue an empire of unseen negatives.
[FB] ☝️
@emmalikesdinosaurs
Who: Emma Pritchard
Follow if you like: vulnerability, sofas, 35mm
A self-described "not really a documentary photographer", Emma Pritchard's shots of vintages dresses and drinking a two-litre bottle of Dr Pepper leant against the washing machine feel relatable and real in a way that documentary photography does.
[IG] ☝️
@bethhoskinsphoto
Who: Beth Hoskins
Follow if you like: Memories that aren't yours, composites, black and white
After completing her BA at HCA Beth Hoskins' series Last Offices was picked up and shown at Kensington Town Hall. This year she came back and doubled-down on the theme of memory with some semi-spectral composites of vintage photos – Recollection – which were displayed in Hereford.
[IG] ☝️
@peter_masters_photography
Who: Peter Masters
Follow if you like: Conflict photojournalism, interesting faces, adventures. 
Peter Masters goes where the shots are. The tattoo studio owner retrained as a photographer and talked his way to the Kurdish front lines in Syria. The series he produced - documentary shots and heart-wrenching and humbling and often proud portraiture – are his signature collection. He since brought back a stunning series of shots from an arctic Greenland. Presumably before Donald Trump buys it.
[IG] ☝️
@btakespictures
Who: Belinda Laghaney
Follow if you like: Thirty five mill, lo-fi domestic documentary, coffee.
Belinda had this series that took over a whole corridor at the HCA end of year show that stopped you in your stride with their deep, quite personal feeling. The series, which featured her relationship, felt really unfiltered in a time of filters. 
[IG] ☝️
@marcinzachara
Who: Marcin Zachara
Follow if you like: Skinhead street portraits, travel, damn good vegan food
When he's not running the Firefly - top vegan food + vibes - Marcin is out shooting the streets, from punk protests to the kind of bleak urban environments that might make you want to go for IPA at the 'fly. 
[IG] ☝️
@concretegirls
Who: Charlotte Thomas
Follow if you like: Skating, girls, girls who skate.
A couple of years' ago Charlotte put out the first ever photobook dedicated to female skaters in the UK. Part doco, part portrait, part skate photography, the book was championed by the scene and would look great on your coffee table. The project continues, and you can follow it on her insta. (If you like skate photography - and we do - Lewis Royden's Wizards of Rad video is now downloadable
through a link on their IG page
) 
[IG] ☝️
@robeturner
Who: Rob Turner
Follow if you like: film, black and/or white, photos that look like shots from an indie film.
A former cyclist Rob recently moved back to Hereford and brought his camera. It's gritty, 35mm, Ilford stuff and it shows Hereford in a way you've likely never seen it before. He's got a zine coming out in the next month or so, so keep an eye out/slide in to his DMs.
[IG] ☝️