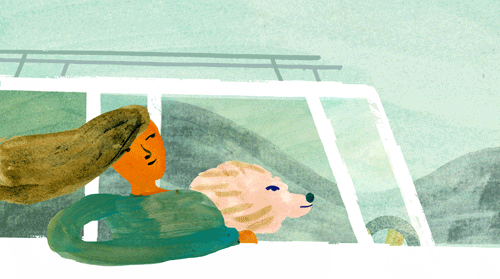 Whether or not the stylus is actually mightier than the sword, the last few years have shown it's certainly more popular.
Illustration, animation and graphic design - and all the points at which they intersect - are suddenly all around us in a way they never have been. Cartoons aren't just for kids. From Rick and Morty to Manga and the Spiderverse, Hollywood is riding and animation wave straight to the bank.
Newspapers are turning to illustrators to, well, illustrate their features through infographics but increasingly through the kind of emotive, incisive drawings that bring out the humanity of the subject and don't require them to send a photographer to the frontline. In 2018 we heard stories of homelessness and child poverty and of defiance and identity from cartoon faces, and not once did it feel trivial.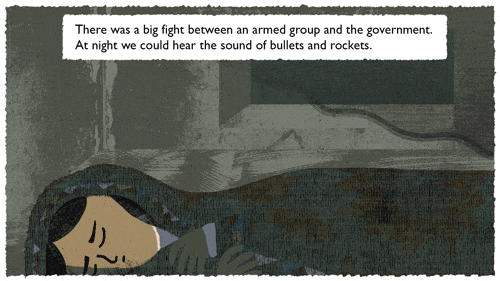 There's something about the simplicity and speed of the best illustration that allows it to be the perfect vehicle for political activism in a time of Instagram of cat memes. Edel Rodriguez's TIME magazine covers might be the enduring images of the Trump presidency that don't involve children in cages.
And then day-to-day, from gifs to streetwear tees to big brands' corporate marketing campaigns and Snapchat channels, our screens and our streets are increasingly drawn by hand. 
On the eve of the first local illustration and print fair – CMYK at the Globe in Hay-on-Wye – we asked one of the organisers what this all means for local artists, and whether it's translating in to more creative jobs – especially in areas like Herefordshire.
Hereford College of Arts has a thriving BA in Illustration and animation, and on Saturday a number of its students and former students will be alongside some of the higher-profile artists from across the country exhibiting and talking about their work.
Nicholas Stevenson teaches a number of them. But he's also an artist who worked in London for magazines, record labels and publishers, before bringing his ipad Out West twelve months ago. In his words, "I'm getting more done. Lots of open space, nature, outdoors, great people."
In 2019 this is a world in which commissions can be done remotely, artists don't need vast office space to get started, and platforms like Etsy allow them to supplement their pay packet by shipping tote bags and tees with their designs on across the word without needing a shop, or a middleman.
It seems like the perfect time to be an illustrator out here in the sticks. We spoke to Nicholas about whether that's the reality, and why he put together CMYK now.
*** You can also check out a Who's Who of CMYK artists here (and where to follow them in Insta) ***
Hi Nicholas. So who are your favourite illustrators right now?
John Broadley is giving a talk at CMYK, his work totally fascinates me, it's like a handbook of left-field ideas. I'd love to understand how and why he does what he does. I'm really excited by all the people surrounding Lagon Revue, and European Abstract Formalist comics, just magic stuff.
Mogu Takahashi brings me a lot joy, ATAK, Aline Kominsky, Bettina Henni, Aurelian Debat, Esther Pearl Watson, Jockum Nordstrom.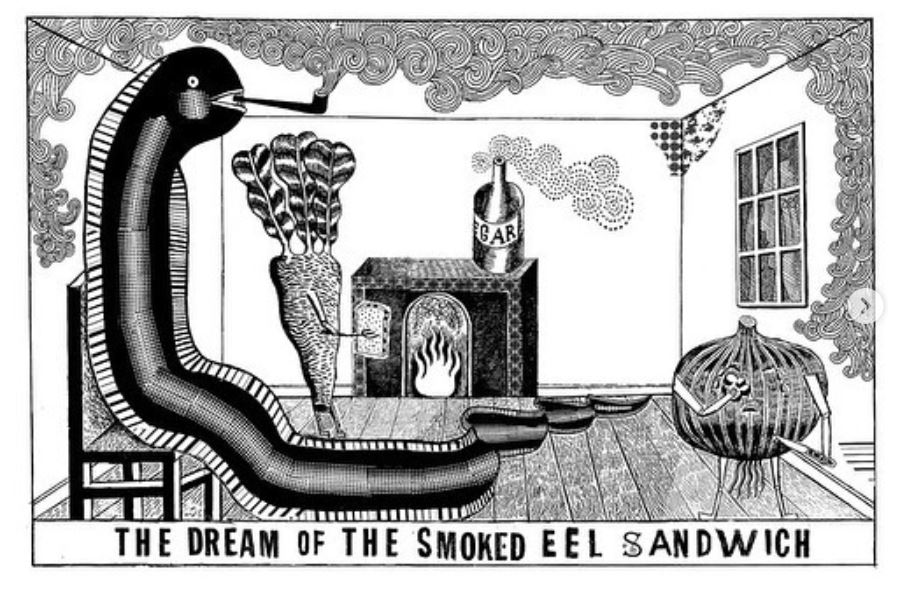 Illustration seems tailor-made for Instagram – with the ability to find humour and reactively comment on life – how much do think the platform has helped spark a rise in prominence of illustration? And do you notice artists chasing those likes as a result?
Yes, Instagram has really worked as a platform for illustrators, there's something very supportive and positive about the way people engage with Instagram, long may it last.
People seem interested in the process too, how we have ideas, what tools we use, print making… This is really healthy, because one of the big barriers to people commissioning illustration is people not understanding exactly what we do, hopefully Instagram has changed that a little.
Do people chase likes? Probably. There's absolutely nothing wrong with connecting to your audience, or being generous towards them. That said, illustration is always for a purpose, it fulfils a role, persuades, explains, tells a story, but quite often images appear on Instagram without any context.
Instagram tends to favour very simple images that need no additional explanation. As a consequence there's a lot of things floating on white backgrounds or images of popular characters, dogs, cats, fruit that get a 'like' but don't really say anything beyond that. I think it's important to make work you believe in and push yourself to do new and interesting things, if it happens to look good on Instagram then that's a happy bonus.
From the feminist commentary from people like local girl Emma Swish all the way up to Edel Rodriguez's magazine covers - there's some great political(esque) work coming out of the illustration world. What is it about cartoon/illustrated figures that makes it easier to tell hard truths than if we do it ourselves?
There's certainly a universality to illustrated figures, it's much easier to project yourself on to them. We can leave out more than we put in, so the message is really clear and powerful, no junk information.
Illustration has definitely played an important role in all sorts of political issues lately, but it's been particularly successful at broadening representation and telling otherwise unheard stories.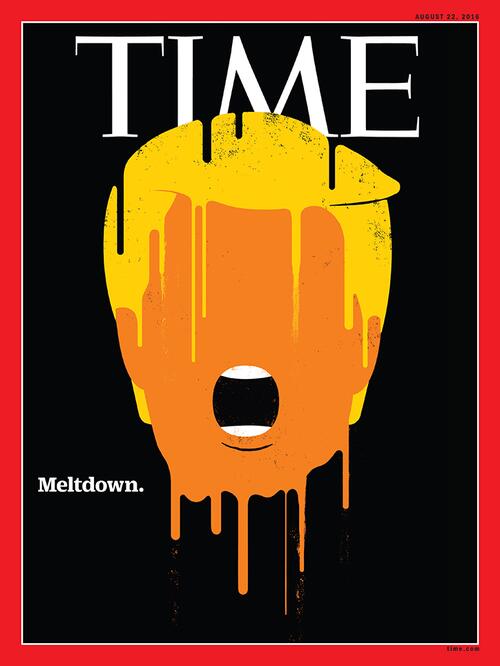 What are the things in 2019 that make it a) easy to make a living out of illustration, and b) hard to make a living out of illustration?
a) You really don't have to be in an urban centre to be an international illustrator now. This has been true for a while thanks to the internet, but it's particularly relevant to us Herefordshire folk. If you're persistent you can do it, there are a lot of awesome jobs out there.
It does seem like big companies have remembered how powerful (and fun) it can be again. Apple, traditionally minimal, have been using loads of illustration in the app store and their retail spaces.
And b) The usual traps are all out there too. Work for exposure, competitions that should really be commissions, your second-cousin's-brother-in-law with an idea for a children's book…
Respect your time and your work, and others will do the same.
What role has new tech played in the illustrations' rise?
Most illustrators I know don't seem too excited by tech. They have ideas and they want to share them, using whatever best helps them do that.
Even when we use iPad's and Photoshop, many of us apply textures until they look like watercolours, screen prints or pastels… Computers are very useful tools, but I think the core of what we do hasn't changed particularly.
Talk to me a little about Etsy etc. Illustration – or some illustrators' work – seems to bridge the gap between art art and commercialism as seamlessly as almost any other art form. What impact has that market had on the industry?
It's a relatively recent phenomenon, and print fairs like CMYK are a part of it. It's exciting to see illustrators making illustrations directly for an audience, bypassing clients and making the work they want to make.
It hasn't replaced commercial work, but it's definitely another way of getting by as an illustrator.
What's the most common thing people misunderstand/ get wrong about being an illustrator?
We're not just hands.We're eyes, brains and hearts too. We have good ideas, we think visually, we're great problem solvers and communicators, we can research and explore through our illustration, and we can communicate things which are difficult to articulate with words.
How we draw (style, tools, technical skill) is only one part of the picture and it tends to get the most attention.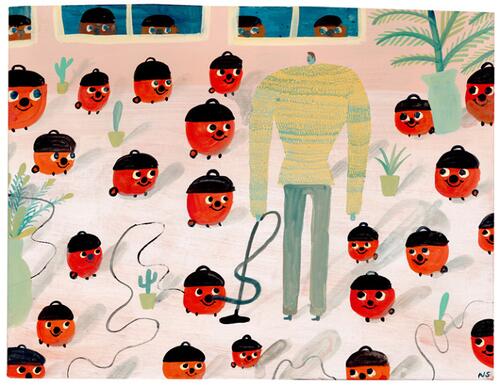 As a youngster did you (and do you still) find yourself sketching on any available surface?
Yeah drawing was always really important to me. I used to come home and draw everything I saw that day, and I'd have drawing battles with my friends trying to draw bigger spaceships or scarier dinosaurs.
I scanned a lot of the childhood drawings I made with my parents from when we lived in the Seychelles. HERE Lots of fish and boats!
You can sit down and draw anything. What % of that is liberating, and what % is it, at times paralysing? And what are the things recently that have had you clamouring for your pencil?
I've kind of got to the point where I can reliably get things done when I need to. It's a long process of finding self knowledge, the same things rarely work twice, you're always chasing yourself. There's no perfect formula for making an illustration, but there are all sorts of tricks for keeping yourself moving forward.
If you don't know what you're doing then you probably need to do more research, if your drawings aren't working out it's probably time for a walk.
 Every project can be liberating, there's always some space in it for you to do something innovative and exciting, you just have to not close yourself off to all the possibilities too soon in the project.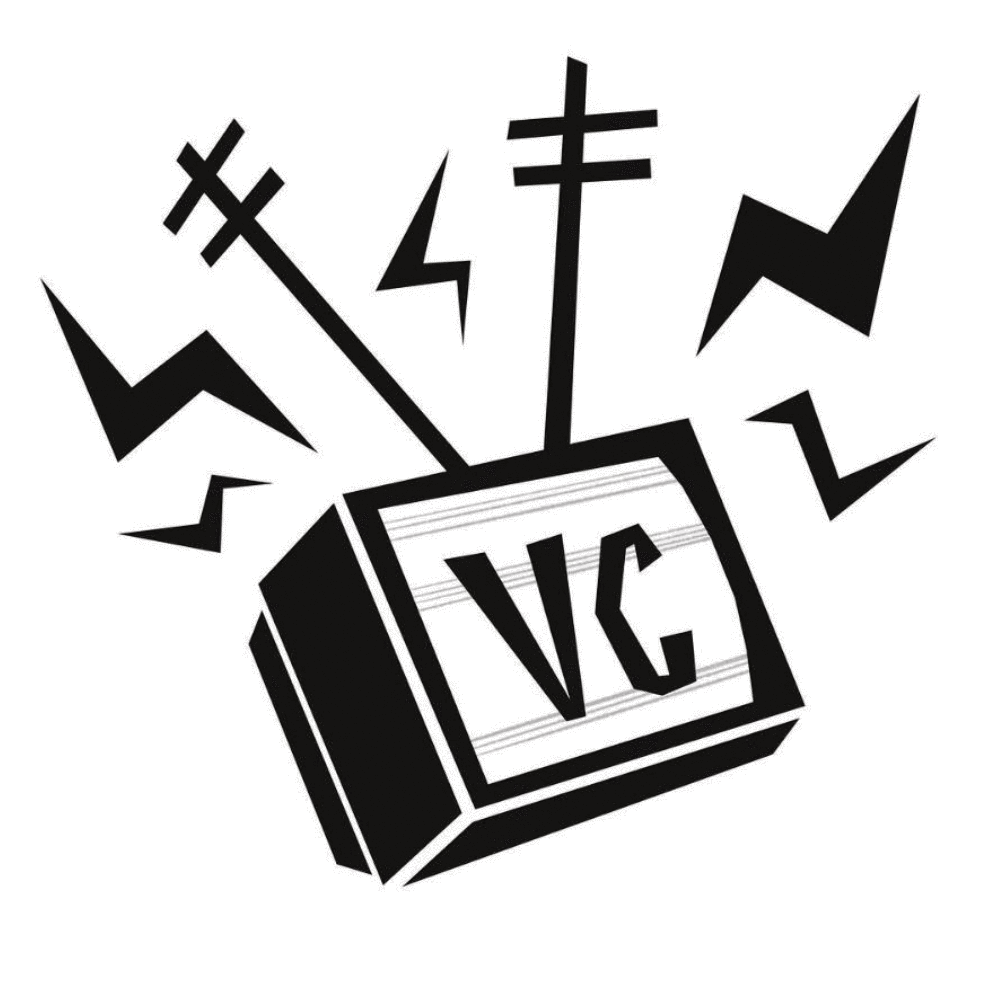 What do people need to know about the event this weekend – and why did you decide to organise it?
CMYK is this Saturday Feb 23rd at the Globe in Hay on Wye, 11:00 to 17:00, Free entry! 
It's a celebration of all things print and illustration. John Broadley (11:15) and Design for Today (16:00) are giving talks about their incredible work. We have a market place full of great illustrators, print makers, designers, artists and workshops for kids. (12:00-15:00) Expect zines, posters, prints, bags, original drawings, limited editions.
There's nothing exactly like this in the area, and there are so many great people making work in and around Herefordshire, including a lot of our own alumni, seemed like an obvious move. 
Neil Hadfield (course leader of illustration at HCA) and myself wanted to bring everyone together and shine a light on all these brilliant practitioners. The response has already been really big, we haven't been able to give everyone a table who wanted one!
We hope it's the start of a long tradition.
Check out who's going to be at CMYK here - and follow CMYK on Instagram here to stay up to date with whatever's next.