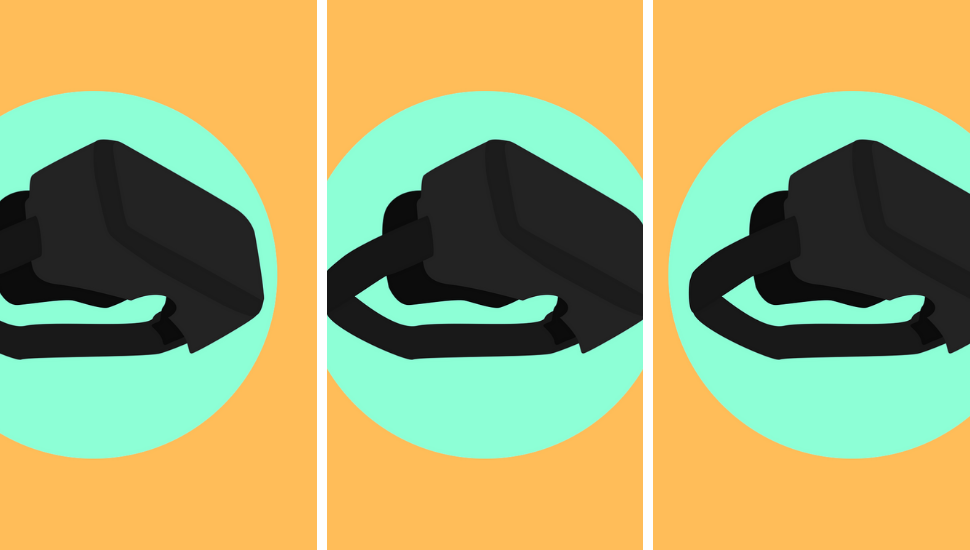 More and more people in the arts and heritage world are looking to tech to tell stories in ways we've never seen before.
That can be anything immersive virtual reality experiences that take audiences in to another world, to ones rooted very much in this world - light projections in highlighting the complex relationships between insect and trees in forests, or 360-degree video tours of museums for people who may not be able to afford access.
The only thing that is really limiting these kind of mind-blowing projects (apart from £££s, obviously) is the accessibility of emerging technologies to people in the creative sector - and the imaginations of those involved in developing them.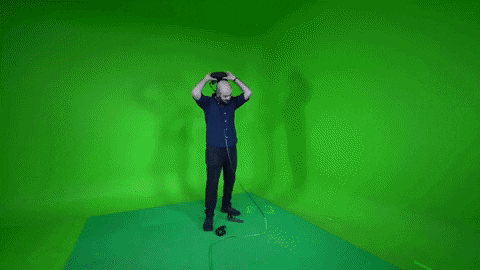 We wrote last week about an exciting new two-year course at Hereford College of Arts that is looking to engage young people with an interest in both, and train them for a future of designing across multiple dimensions and realities.
But one way we're going to see more and more impressive collaborations between tech and culture is by getting people from both sides in a room. And right now, in Hereford, a group called the Invisible Arts network is doing just that.
The network was created last year as a way of starting those conversations – and has gone on to hold workshops with the likes of VR video game pioneers Fish In a Bottle, and interactive performance company ZU-UK. Funded by Arts Council England and Rural Media, It also offers bursaries and work placements for people, locally, who are looking to work with art and tech - and has more events planned for 2019.
We spoke to members of IAN about why the world of arts and culture is currently getting a software upgrade. Scroll down for their bios, but those involved were Rebecca Farkas (Meadow Arts), Antoin Mouquod (Lapin Blanc), Lisle Turner (Wrapt Films), Jamie Jackson (Salt Road) and Tim Evans (Powerhouse).
Why do you want to tell stories through digital media?
LT: Digital media allows us to speak directly to larger audiences than ever before.
AM: As a technologist, Digital Media is my everyday tool, so it seems only natural that I would like to create digital experiences. What interests me most about digital media is interaction and randomness, which are less common within the traditional media.
RF: As a visual artist, I am not looking at digital media in a narrative/linear storyline sense. I am thinking about the visual and experiential potential of the medium. How can I use it as an artist?
TE: I feel there's a growing disconnect between how theatre is reaching younger audiences, especially in rural areas, and how those audiences are accessing drama. Younger people aren't disinterested in drama, stories and new writing, but they are increasingly relying on cinemas and streaming services to get that fix.
Therefore local voices and stories are failing to reach younger generations because the work is silo'd off into a one-off theatre event or location.
JJ: To develop new ways of working through the form of digital, so expand the medium of practice to include digital layering, colour and light.
What is it about storytelling that makes it an interesting jumping off point for developing tech?
AM: VR is like everything I've dreamed of as a gamer from the 80s.
The immersion is so strong that it brings you almost literally into a new universe, placing you at the centre. The sense of scale - and the sounds surrounding you - create something that I've never seen achieved with another tech and it seems like a perfect tool to tell a story.
It's also interesting to see that it doesn't need to be realistic to work. I've been thrown into the cutest cartoon world (Invasion) and that was amazing.
LT: Human beings understand their entire existence through stories. It's one of our evolutionary characteristics. Technology is just the next step in that evolution.
JJ: I don't think story telling ever is an interesting jumping off point for developing visual art. A narrative approach to cultural production invites a passive response from audiences, what I am interested in is embodied responses, which is where VR and AR comes in.  
I can't comment of developing tech as that is not what I do. So my intent in digital is non-narrative, non-linear. 
RF: I'm searching for an alternative to storytelling - it's a real challenge.
What is it about VR/AR that most excites you as a storyteller/creative/technologist?
RF: It's the potential to be unrestricted by environment or space.
I make installations with projections of video and photography inside rooms or on the outside of buildings, so VR and AR could allow me to bring my art into virtual spaces that are beyond the scope of the domestic or industrial. I'm thinking of huge landscapes etc, rather than smaller more defined spaces. We are only limited by what we can think of!
AM: VR shows new ways of interacting with a story/game placing the user right in the centre of the storytelling with endless possibilities for interactions (well not really endless)(yet).
As a technologist it's also really refreshing to see a new media appearing, with no proper rules set in stone. It reminds me of the web in the early 2000s. Everything is still yet to be invented.
LT: Previously we've been working on how to interpret the world through different artistic media. VR offers the opportunity to create entire worlds from scratch. How you make that a human artistic process is the key challenge.
TE: By championing creative theatre work here, I want to find a way to bridge the gap between live theatre and getting it shared more widely through digital technology.
JJ: The potential to disrupt the conditioned view of the separateness of the self, the subject-object othering of anything that we do not self-identify. Challenging linear time-based  narratives. (well you did ask).
Lisle Turner - Wrapt Films/Open Sky Theatre
Lisle is a writer, director and producer for film, television and theatre and is particularly interested in collaborations involving 3D, VR, AR and digital projection.
He likes to tell stories "that create empathy in audiences in the hope we might all be a wee bit nicer to each other".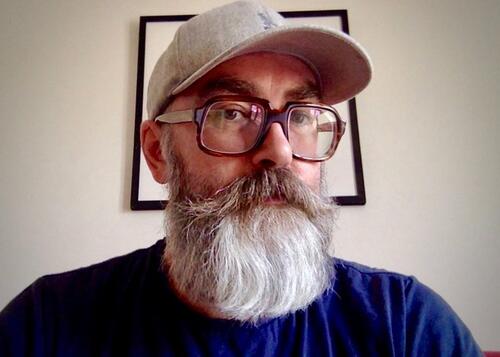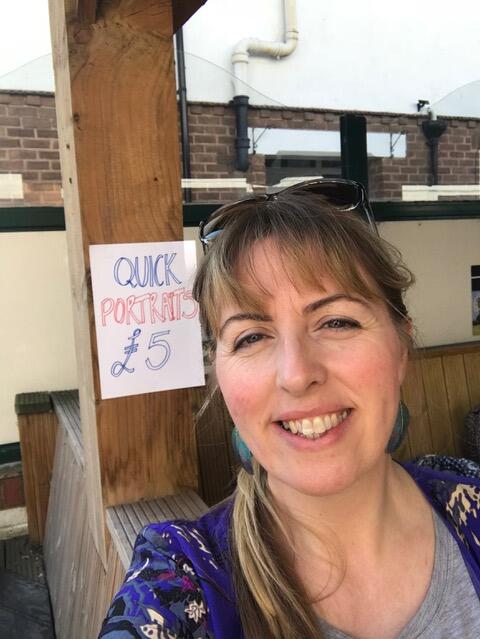 Antoine Mouquod – Lapin Blanc
Antoine is a multimedia developer with interest in animation, generative arts and interesting interactions ("I'm just looking for the right project to dive in to VR and AR").
He works mainly with html/JS these days to create website and online experiences, and tries to bring a different approach to online presence. In the past he's worked a lot with Flash to create websites and games.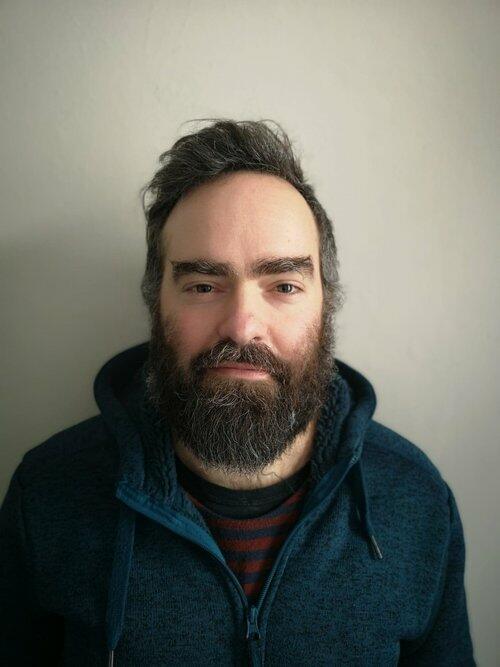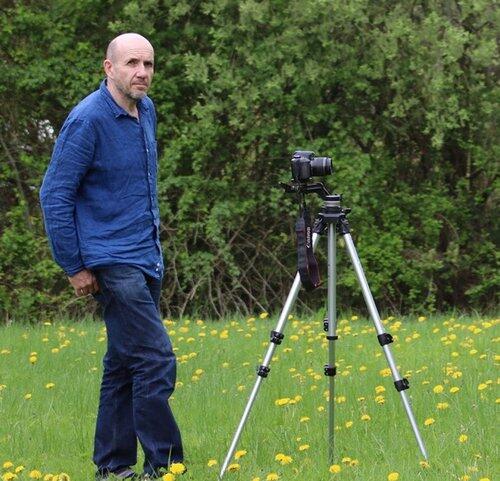 Tim Evans - Powerhouse
Tim is a multidisciplinary theatre-maker - which includes directing, writing, acting, devising, running workshops, running theatre companies, and forming tribes of creative people.